Game of Thrones ha saputo negli anni stupire il pubblico sul piccolo schermo per la profondità della storie raccontate, per le incredibili ambientazioni in cui si svolgono le vicende e soprattutto per la presenza di personaggi caratterizzati da mille sfaccettature. E ora l'attesa per l'ottava e ultima stagione è a dir poco snervante.
Ma parliamoci chiaro, abbiamo guardato Game Of Thrones anche per l'incredibile bellezza delle sue protagoniste! La Serie ha infatti, nel corso delle sette stagioni, presentato una miriade di donne ognuna a suo modo incredibilmente bella. Non è assolutamente facile scegliere tra tutte queste, ma proviamo a eleggere le donne più affascinanti di Westeros!
10) MYRANDA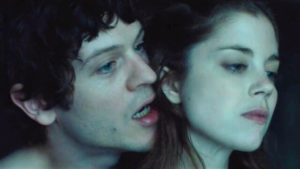 La sua bellezza, insieme alle sue tendenze sadiche e al sincero affetto per quel pazzo di Ramsay Bolton, le assicurano un posto nella top 10. Ma attenzione a provarci, la ragazza è fin troppo affettuosa.