Dite la verità: fin dal primo episodio di Game of Thrones avete detestato Sansa Stark. Ebbene, giunti ormai alle soglie dell'ottava stagione, credo che lei sia il personaggio migliore di tutta la serie (e lo pensa anche Sophie Turner, trovate le sue dichiarazioni in questo articolo).
Abbiamo conosciuto Sansa quando era ancora un'ingenua e viziata ragazzina. Disprezzava ciò che aveva e sognava di avere di più. Voleva fuggire il più lontano possibile da una casa e da una famiglia per lei troppo modeste, sposare un principe e vivere nel lusso e nella ricchezza.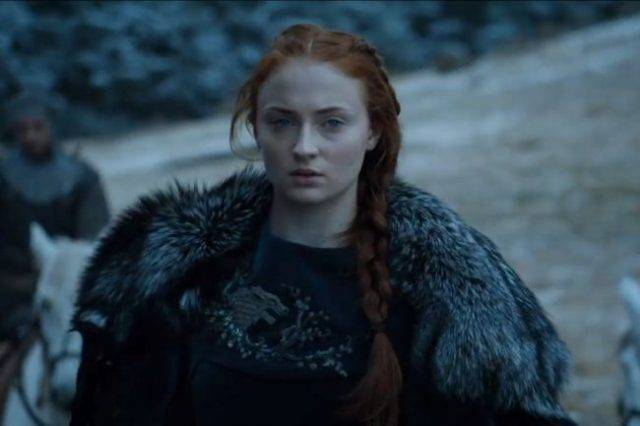 Andando però incontro a questo suo sogno, ha scoperto la cruda realtà. Disperatamente innamorata dell'idea di sposare un giovane nobile, accetta di trasferirsi nella capitale. Abbagliata inizialmente dallo sfarzo della corte e dalle finte lusinghe del principe Joffrey, Sansa non si rende conto che proprio la sua scelta l'ha resa vittima di un tremendo gioco.
E nel gioco del trono o si vince o si muore.
Tutti i suoi sogni romantici e benevoli sono destinati a infrangersi quando la giovane Stark capisce che la famiglia reale la sta usando come pedina e che il suo amato promesso sposo non è altro che un sadico psicopatico, il quale vuole giocare con la sua vita. Viene costretta a ripudiare il padre come se fosse un traditore e a contemplare inerme la sua esecuzione. Viene denudata e picchiata in pubblico dagli uomini del principe, derisa e umiliata.
A salvarla dalla prigionia e dalla spaventosa solitudine a cui è costretta è Ditocorto, misterioso lord che presto si rivela ossessionato da un feticista e malato amore per le donne Stark. Lui stesso infatti la vende a Ramsay Bolton, che la tiene segregata violentandola ripetutamente. Ormai disillusa, spezzata dal proprio dolore e annullata dall'umiliazione, Sansa capisce che nessuno verrà a salvarla: solo lei può farlo. Convince Theon a farla fuggire, cavalca fino alla Barriera per convincere Jon Snow a combattere per riprendere il Nord e quella casa da cui è scappata e che adesso rimpiange con tutto il cuore.
Vittima dei soprusi di chiunque le avesse ispirato fiducia e offerto protezione, Sansa ha imparato il prezzo della solitudine. Ha imparato che nessuno può proteggere nessuno: lei è sola, l'unica arma che ha è l'attacco.
L'hanno picchiata, tenuta prigioniera, ricattata, torturata psicologicamente e stuprata. Tutto ciò però non l'ha sconfitta, bensì l'ha salvata.
Ogni delusione, ogni sconfitta le ha insegnato a sopravvivere. Ogni colpo subito dal più forte ha insegnato a Sansa come riversare sul proprio nemico quelle stesse armi utilizzate contro di lei. Ha imparato dai propri aguzzini come diventare a sua volta loro aguzzina: da vittima è diventata carnefice. Da insicura e ingenua è diventata forte e sicura di ciò che vuole.
Mi ha emozionata vedere la stessa ragazza che nella prima stagione frignava quando qualcosa non andava, combattere per riprendere il Nord, la sua casa e il suo regno. Mi ha emozionata vedere quell'oscuro sorriso sul suo volto nel momento in cui lascia che i mastini di Bolton, suo stupratore, divorino il proprio padrone.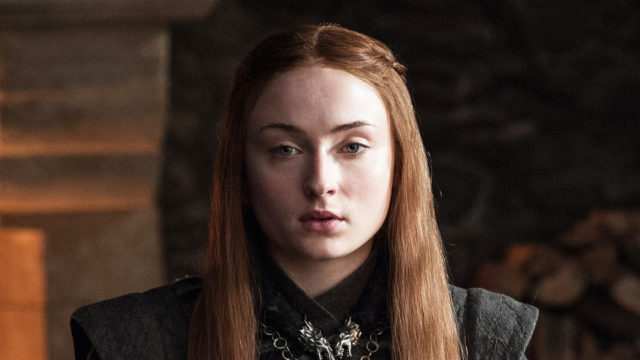 Nella settima stagione abbiamo temuto che potesse cadere ancora una volta vittima delle trame di Ditocorto, eppure proprio da lui, Sansa ha imparato come difendersi e come attaccare a sua volta.
Imparo lentamente. Ma imparo.
Così ha parlato, freddamente, la nuova Lady di Winterfell mentre ordinava che fosse condannato a morte colui che, dopo aver giurato di proteggerla, l'aveva venduta e costretta alle peggiori violenze. La vittima è diventata il carnefice e nessuno ormai potrà più farle del male. Sansa è il miglior personaggio di Game of Thrones perchè, pur partendo dalla situazione più deficitaria possibile, ha saputo ribaltare a proprio vantaggio le regole del gioco.
E al gioco del trono…