Attenzione: l'articolo che segue potrebbe contenere tracce di Beppe Fiorello. E qualche spoiler sulla settima stagione di Game of Thrones
Ogni mattina Il Re della Notte di sveglia e sa che avrà una giornataccia. Piena di infamate, maldicenze e cattiva stampa. I giornali schiavi del potere sono uniti in coro nel gettare fango su un povero uomo incompreso. Nel gioco dei troni, d'altronde, si vince o si muore. Oppure si vince e si muore, ma nessuno spera mica che a spuntarla sia quella brava persona dal viso pallidiccio.
Noi diciamo basta. È arrivato il momento di finirla. Sette stagioni di mezze verità sono più che sufficienti. Ora dobbiamo raccontarvi tutto. Perché Game of Thrones ha trattato male per una vita un uomo perbene. Incompreso dall'inizio alla fine. Portatore di vita, nobili intenzioni e risate incontrollabili. Nascoste tra i meandri di una narrazione faziosa e profondamente ingiusta.
Carissimo e amatissimo Re della Notte, sorridi: noi stiamo dalla tua parte e oggi saremo i primi a difendere il tuo onore.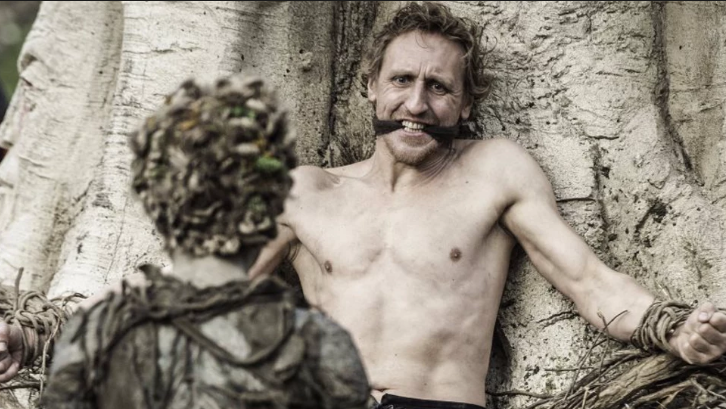 Dateci dei complottisti, ma in fondo leggiamo di tutto ogni giorno e non è così impossibile crederci. Il Re della Notte, d'altronde, porta sulle spalle il peso di tutti i mali del mondo, scaricato su un capro espiatorio gentile e di poche parole. Urgono delle argomentazioni forti e immediate. Una revisione netta della storia raccontata in Game of Thrones, piena di menzogne. A partire, per esempio, dalle sue origini.
La sesta stagione ha messo in scena la volgare pagliacciata con i Figli della Foresta, ma la verità è un'altra: il Night King nasce come imitatore. L'artista partecipò infatti a metà degli anni Novanta ad un trasmissione Mediaset in voga all'epoca, Re per una Notte. Lo fece da uomo perbene, con un talento semplicemente pazzesco. Il MinCulPop del regime martiniano ha cancellato nel tempo tutte le prove. Ma noi abbiamo ritrovato i filmati grazie alla preziosa collaborazione di Varys, rimanendo a bocca aperta.
Faceva un'imitazione da brividi di Roose Bolton, tanto che qualcuno sostiene ancora oggi che i due siano la stessa persona. Per non parlare di Aemon Targaryen e Jorah Mormont, due gocce d'acqua. Il pubblico era in visibilio e Gigi Sabani, conduttore della trasmissione, decise a furor di popolo di dargli un titolo all'altezza del suo talento.
Re per una Notte? Troppo poco.
Nessuno avrebbe mai potuto eguagliarlo. Il Re per una Notte meritava l'immortalità.
Re della Notte, punto.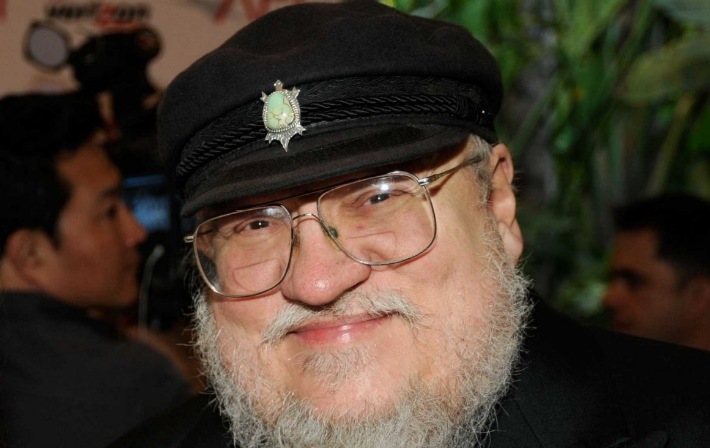 L'invidia, tuttavia, è una brutta bestia, e quell'omone malvagio di George R.R. Martin, scrittore col sogno nel cassetto di fare l'imitatore, decise in quel momento di vendicarsi. Arrivato ultimo alla puntata fatale di Re per Una Notte dopo aver messo in scena un'imbarazzante versione di Robert Baratheon, si mise in testa di distruggere l'odiatissimo rivale e arrivò addirittura a dominare il mondo intero pur di farlo. Una campagna propagandistica senza precedenti. Talmente efficace da aver dato vita a Game of Thrones, una delle opere più amate di tutti i tempi.
È l'inizio della fine per il povero Re della Notte. Il regime cancella in un attimo tutte le imprese dell'uomo perbene, trasformandolo nel cattivone di turno responsabile di tutti i mali del mondo. Una distorsione della realtà ineguagliabile che continua ancora oggi. Ogni volta che succede qualcosa di brutto in Game of Thrones, il grande nemico senza confini tra il bene e il male è sempre e solo uno. Lui, il timido Night King.
Si ritira a vita privata in una baita in mezzo ai ghiacci, ma il suo animo gentile lo porta comunque a palesarsi di tanto in tanto per opere di bene puntualmente fraintese. È un eroe senza macchia, ma per tutti è l'unico infamone.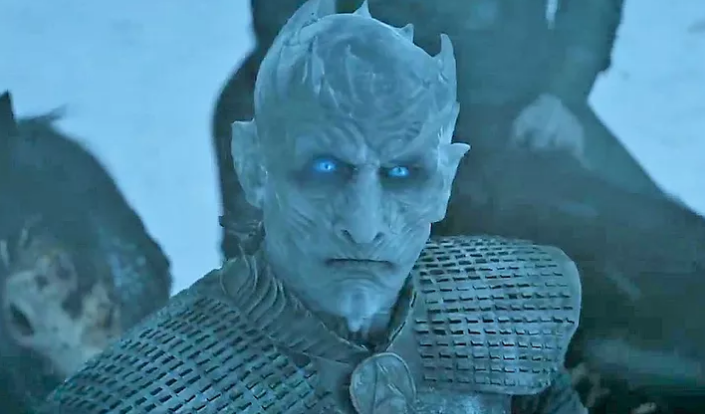 L'amore per gli animali lo porta a resuscitare dei cavalli ormai ridotti a carne da macello e liberare i draghi dalle grinfie di di mamma Daenerys, una che farli addormentare ripeteva ogni fottuta notte l'elenco infinito dei suoi titoli, ma per la gente è lui il mostro.
Si impegna attivamente per una riduzione significativa del riscaldamento globale, ma la gente, troppo pigra per comprare una sciarpina e un paio di guanti, teme l'Inverno come la peste.
E che dire della Barriera, da lui recentemente rasa al suolo con un'eroica azione dimostrativa contro i criminali del Nord? La faziosissima stampa martiniana non ha mai detto che quella roba, ricoperta di ghiaccio per mantenere le apparenze, è in realtà un mastodontico mostro ecologico costituito al 78% da cemento armato di scarsa qualità. Ma questo non lo leggerete mai da nessuna parte.
E non vi hanno detto neanche che il Night King si è sporcato le mani in prima persona per far rispettare la Legge Karstark 78/2015, quella che prevede l'abbattimento di oscenità del genere in difesa dell'ambiente. No, questo i buonisti starkiani non ve l'hanno detto. Far passare per brutto, sporco e cattivo il silenzioso Night King è molto più semplice.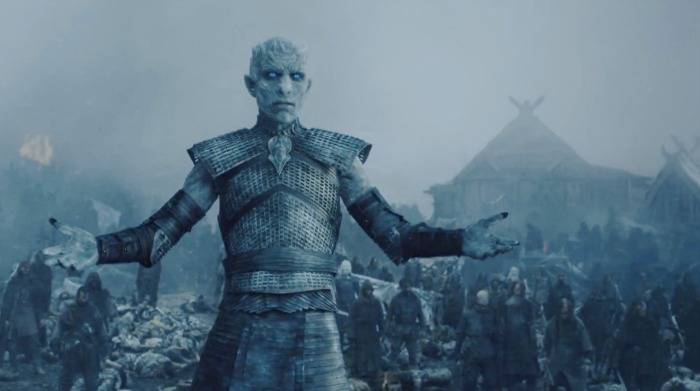 L'attivismo politico degli artisti è fondamentale per liberare il mondo dai regimi, ma la belle parole del vendicativo Martin hanno sempre avuto la meglio.
Ha fregato tutti, inclusi noi. Fino a quando ci siamo fatti una domanda: perché non sappiamo niente del villainone di Game of Thrones? Perché la verità è là fuori, mica in certi libri. Ed è arrivato il momento di farla finita con la narrazione da regime. Il Re della Notte è un uomo perbene. E non solo: è un vero eroe, ultimo argine al regime totalizzante martiniano.
Combattiamo, combattiamo tutti insieme: restituiamo alla Storia l'immagine reale del martire che si sacrifica ogni giorno per l'umanità.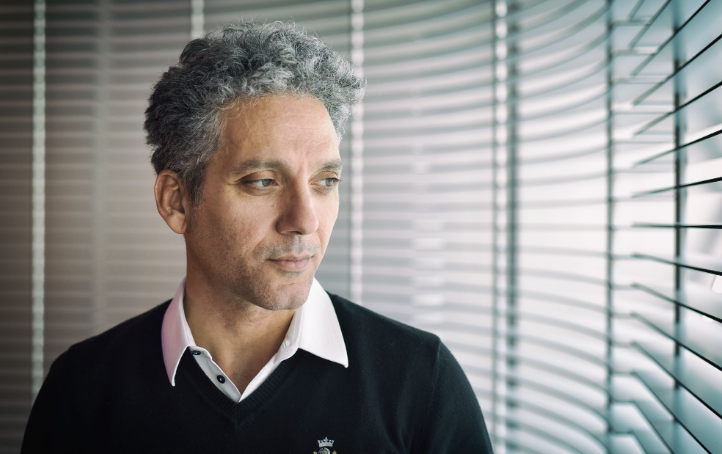 Mettiamo fine a questo scempio, diffondiamo la verità una volta per tutte. Abbracciamoci, prima di affrontare la grande battaglia: siamo figli e fratelli del Re della Notte. Nato imitatore, non morto da eroe. Un uomo perbene. Talmente perbene da meritare una grande fiction Rai in cui verrà interpretato da Beppe Fiorello. Un vero attore perbene, mica uno stuntman trovato chissà dove.
A meno che tutta questa storia non sia altro che un grande abbaglio e il Night King sia realmente il villain più oscuro di sempre. Ma una certezza resta a prescindere da questo: non giudichiamolo negativamente a priori. Prima cerchiamo di capire meglio le sue reali intenzioni e le motivazioni che stanno alla base. Game of Thrones, d'altronde, rischia di chiudere la sua epopea con un eroe che nel primo episodio era il mostro e un mostro che inizialmente non era altro che un povero bambino indifeso: non è abbastanza per non dare per scontato davvero niente?
Antonio Casu