Il trash regna sovrano su Canale 5, è un dato di fatto, e le tante pagine che lo documentano non smettono mai di ricordarcelo. Considerando poi le ultime due stagioni di Game Of Thrones, possiamo affermare che purtroppo neanche la nostra amata serie l'ha scampata: è stata colpita in pieno da un'ondata di cliché e stravolgimenti che persino Paolo Bonolis c'è rimasto.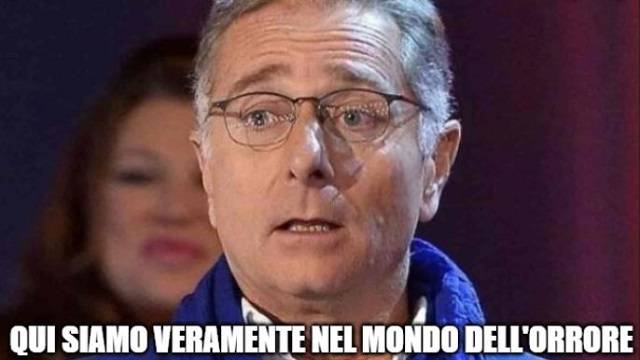 Quindi è inutile trattenerci. Anzi, rincariamo la dose! Scopriamo i livelli di trash che Game Of Thrones avrebbe toccato se, in un universo molto distante, fosse stata prodotta da Canale 5.
Immergiamoci in questa dimensione alternativa parlando dell'elemento che necessariamente non dovrà mancare: il Trono. I nostri personaggi devono comunque battersi per qualcosa, non possiamo arrivare già alla fine, e questo anche Canale 5 lo sa. Motivo per cui è stato scelto il Trono a cui tutti ambiscono, che rappresenta la fatica, la lotta, le discussioni, le grida e che porta con sé il ricordo di tutti gli eroi, di tutte le età, che sono riusciti a sedersi vittoriosi.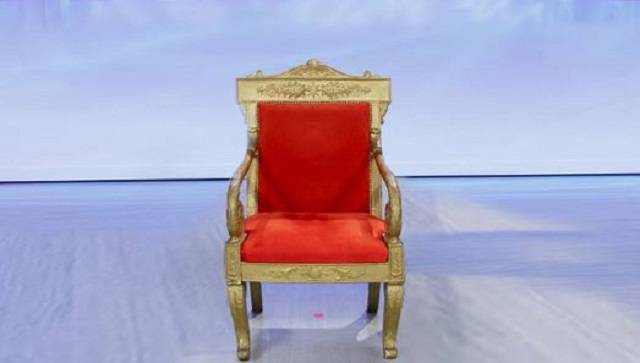 Forgiato con il fuoco e con il sangue, come i suoi colori chiaramente suggeriscono, questo Trono riassume una realtà crudele dettata da una sola legge: al gioco dei tronisti o vieni scelto o muori solo.
Il mondo di Game Of Thrones è duro, ma Canale 5 sa bene come consegnarlo.
Dobbiamo però scegliere il cast e, specialmente, due sceneggiatori che riescano a eguagliare D&D. Canale 5 non avrebbe potuto optare se non per i grandissimi Massimo Boldi e Christian De Sica che, da attori, hanno comunque voluto cimentarsi nella scrittura di una storia di viaggi, feste, nudità e conflitto. Una novità insomma!
Veniamo ora al cast. I budget, i provini e gli spostamenti sono stati difficili, ma la scelta degli attori, a quanto pare, è stata un successone. Alcuni sono stati addirittura soffiati alla Rai e, di questo, Canale 5 è andata fiera perché ha vinto una battaglia contro un nemico secolare.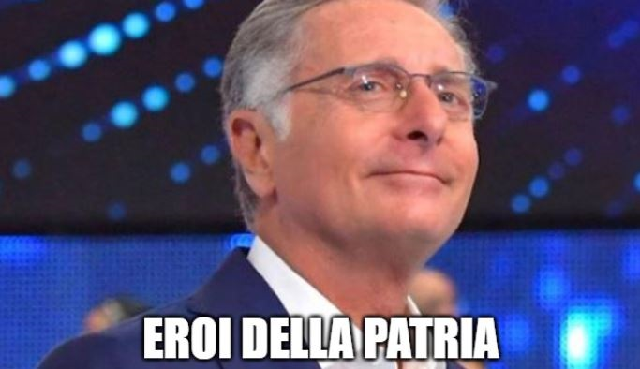 Reduce da molti telefilm storici, da molti ruoli controversi e anche da alcune morti non indifferenti, per il ruolo di Ned Stark è stato scelto l'amatissimo Alessandro Preziosi. La star di Elisa di Rivombrosa, nella cui storia abbandona moglie e figlia a causa di una triste e dolorosa morte, ha subito convinto Canale 5 e gli sceneggiatori.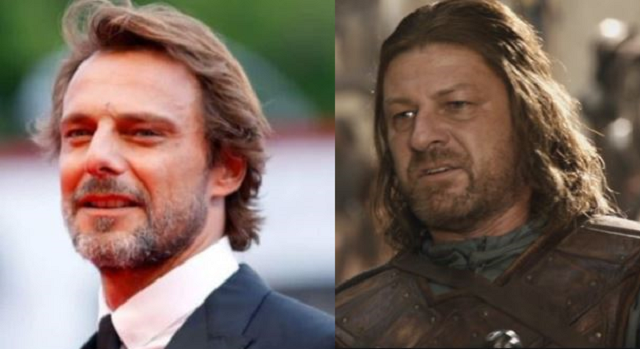 Ma chi avranno scelto per interpretare Rob Stark di Game Of Thrones?
I nostri Boldi e De Sica desideravano un attore aitante, che a tratti ricordasse la bellezza di Ned e che fosse l'idolo di molti, sia giovani cavalieri sia giovani fanciulle. Dopo ore e ore di provino, hanno optato per uno degli attori che mostra sempre una certa passione: Gabriel Garko.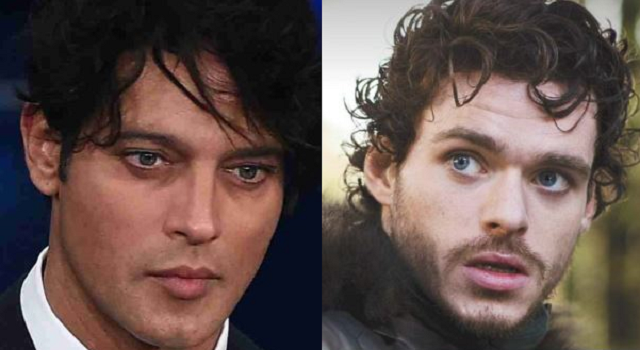 La firma di Canale 5 è stata definitivamente posta sul prodotto con quest'ultimo attore, ma neanche gli altri scelti per formare la famiglia Stark sono da meno.
Infatti, per la simpaticissima e disponibilissima Catelyn Stark hanno scelto la bruna e versatile Elena Sofia Ricci. Hanno poi rivelato che la Ricci ha lasciato subito i panni di Suor Angela in Che Dio ci aiuti per vestire quelli di una Stark, anche perché farsi sfuggire Preziosi sarebbe stato un peccato.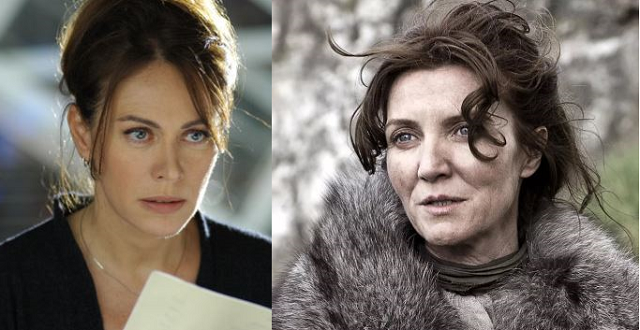 Tra tutti loro non poteva certo mancare l'asso delle ultime due stagioni: Jon Snow (Giovanni Neve per gli amici di Canale 5) che, come Cersei, ha fatto il cammino della vergogna. Per il suo personaggio è stato scelto un attore che ricordasse in ogni ricciolo il nostro Jon. Alla fine, dopo ricerche su ricerche, la fortuna ha voluto che Canale 5 optasse per Riccardo Scamarcio.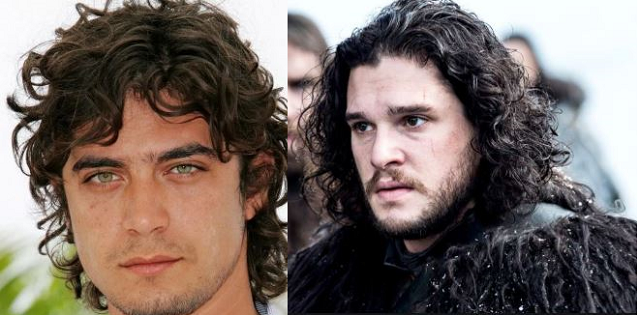 Tranquilli, sebbene il cast del nostro Game of Thrones non sia ancora al completo, tra i primi attori scelti ci sono le tre regine.
Sansa Stark, Daenerys Targaryen e Cersei Lannister hanno in realtà avuto la precedenza su qualsiasi altro personaggio. Hanno svolto il provino contemporaneamente, poiché l'unico modo per capire se le attrici fossero adatte ai ruoli era quello di constatare che tutte e tre fossero capaci di mandare a fuoco la sala con un solo sguardo di sfida.
Leggete, leggete perché la nostra Kahleesi su Canale 5 sarà la bella Caterina Shulha. Ad alcuni forse questo nome non dirà nulla, mentre altri già la amano, ma la vera prova sarà sentirle pronunciare il caloroso Dracarys.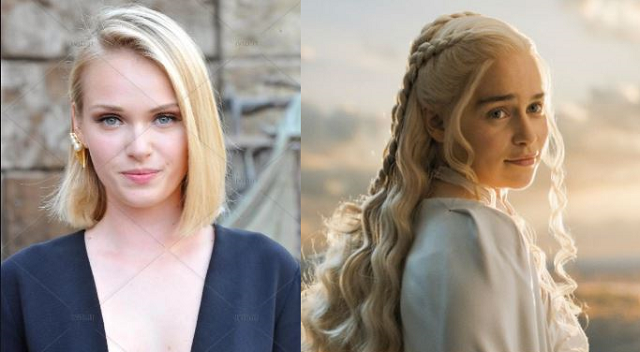 E, spostandoci dal caldo fuoco dei draghi al gelo del Nord, la piccola e poi coraggiosa Sansa Stark verrebbe interpretata da Miriam Leone. Con i suoi lineamenti delicati, occhi grandi e capelli rossicci anche la seconda delle tre regine ha un volto.
Da un telefilm storico a un altro, in questo mondo alternativo, Miriam Leone avrebbe fatto certamente un salto di qualità da I Medici, serie con diverse inesattezze storiche, a Game Of Thrones.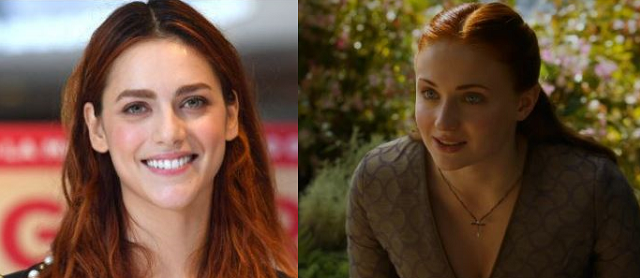 E giungiamo adesso alla Regina per eccellenza, alla vincitrice del trono, alla vera tronista, sì, una Lei che ha mantenuto il potere per tutte le stagioni. Cersei Lannister vince ogni cosa anche perdendo. Ha ricchezza, potere, amore. Manipola e vince.
Lunghi capelli biondi, sguardo tagliente, sorriso ammiccante e tanti misteri nascosti. No, non è la descrizione di Cersei.
È quella dell'attrice che sarebbe stata scelta in questa nostra versione italiana e trash della serie: Nancy Brilli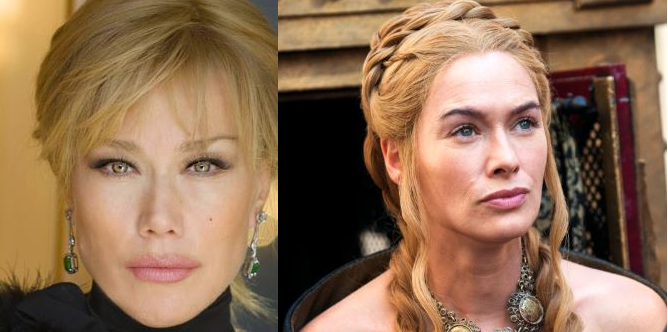 E così veniamo agli ultimi attori scelti, poiché Canale 5 ne sta ancora provinando molti altri, a causa dei tantissimi ruoli a disposizione. Quindi, l'ultimo ma non per importanza è il personaggio dell'affascinante, controverso, coraggioso e galante Jaime Lannister.
Chi avrebbero mai potuto scegliere? Forse alcuni non lo accetteranno, come ogni cosa anche i casting di questo Game Of Thrones smuoveranno polemiche, ma dobbiamo ammettere che Canale 5 è riuscita a produrre una serie con attori raffinati, perfetti e capaci di rendersi degni del Trono.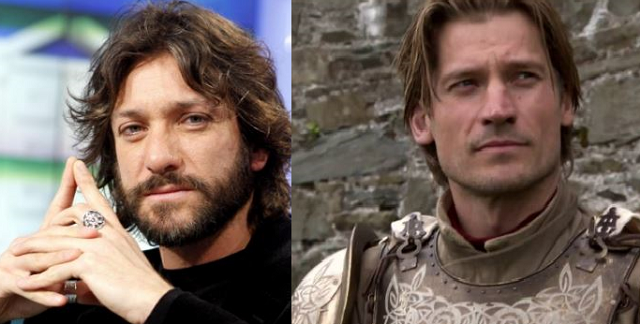 Con Sergio Assisi a chiudere la nostra sequenza di personaggi, la rete ha così prodotto il suo personale Game Of Thrones, anche se alcune scelte devono ancora essere fatte. Molte difficoltà si riscontrano nel trovare il perfetto Tyrion Lannister, ma Canale 5 come sempre riuscirà a garantire il successo del prodotto. Basta solo la formula magica: buon trash italiano.