Bastano pochi e semplici segnali per misurare quanto Game of Thrones sia entrata nella realtà e nella routine di moltissime persone.
Quando lo show ha iniziato ad avere il successo che si merita (almeno per le prime stagioni) anche i nomi dei personaggi hanno iniziato ad entrare nel nostro quotidiano.
Ad ogni specie di animale da compagnia è stato affibbiato un nome ispirato alla serie, da cani chiamati come i metalupi degli Stark a iguane con i nomi dei draghi di Daenerys.
La questione si fa però sempre più interessante, perchè già da diverso tempo diversi neogenitori hanno deciso di chiamare i loro figli come i personaggi.
I nomi più diffusi sono quelli dei protagonisti (ad esclusione di Jon, che è già comune negli Stati Uniti).
I dati sono molto interessanti (o preoccupanti): nel 2018 più di 4.500 bambini sono stati registrati con nomi presi da Game of Thrones.
Oltre ai vari Arya e Khaleesi, nella lista del 2018 troviamo anche nomi più inaspettati.
Alcuni esempi di nomi propri di neonati in onore di Game of Thrones sono Yara, Lyanna, Shae, Renly, Nymeria, Tyrion, Brienne, Sansa, Jorah, Aegon oppure Theon o Daenerys.
Sono ben 560 le bambine chiamate Khaleesi, ma solo 8 quelle che hanno preso il nome di Daenerys.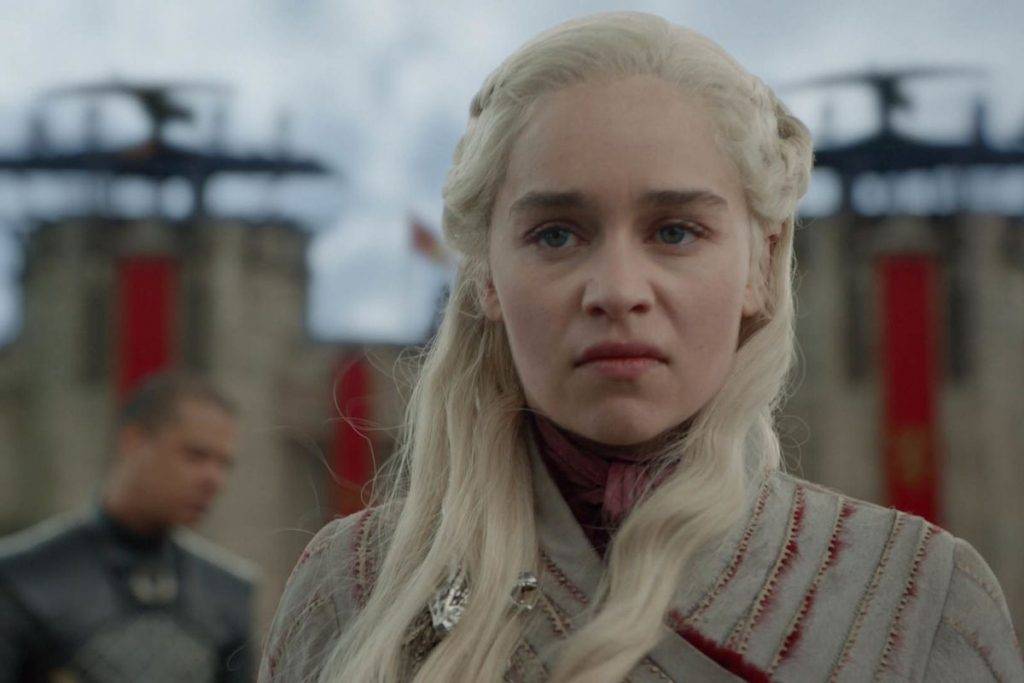 15 bambine sono invece state registrate come Nymeria, il metalupo di Arya Stark.
Già nel 2018 il personaggio di Maisie Williams stava raggiungendo molta notorietà perchè il record di Game of Thrones per quanto riguarda i nomi di persona è il suo: nel 2018 2.545 bambine sono state chiamate Arya.
Arya è finito al 119 posto tra i nomi più diffusi tra le neonate.
Tutto questo succedeva nel 2018, come reagiranno i genitori rispetto alla fine dei personaggi nel corso di quest'ultima stagione?
Azzardando un pronostico, direi che il nome Arya subirà un boom di scelte, per il resto non mi sbilancio e aspetto di vedere come si concluderà la serie.
Se qualcuno ha deciso di scegliere un nome tra quelli dello show per qualcuno ce lo faccia sapere!