Ormai manca pochissimo alla settima stagione di Game of Thrones. Tante sono le questioni rimaste in sospeso, le domande e i dubbi che hanno occupato le nostre menti per tutti questi mesi. Adesso l'ora è quasi giunta, eppure c'è chi – per ingannare l'attesa in questi lunghi mesi – ha fatto un rewatch completo della Serie. Probabilmente anche per rinfrescarsi un po' la memoria. E proprio attraverso il rewatch, notando dettagli che in un primo momento possono essere sfuggiti, un fan della Serie ha ideato una teoria molto interessante che riguarda Ned Stark, uno dei personaggi più amati e rimpianti della Serie.
Questa teoria, spiegata dettagliatamente nel video qui sotto, afferma che Ned Stark in realtà non è morto. Sembra un'assurdità, ma aspettate di leggere le motivazioni a favore di questa teoria prima di giungere alle vostre conclusioni.
La teoria di questo ragazzo afferma che l'uomo che vediamo nel momento della decapitazione, non è Ned.  Si tratta invece di un altro uomo che ha preso le sue sembianze. Sappiamo che non è una cosa impossibile in Game of Thrones. Infatti si pensa che ci sia lo zampino di Jaqen H'ghar – meglio conosciuto come L'uomo senza volto – in questo scambio. Ma come è possibile? Procediamo per gradi.
È necessario a questo punto ricordare che durante la prima stagione, Jaquen è anche lui prigioniero nella Fortezza Rossa, come Ned. E sembra piuttosto strano che uno degli uomini senza volto possa essere imprigionato così facilmente.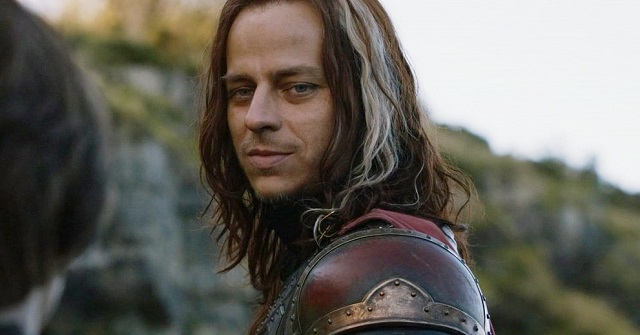 Fatta questa precisazione, arriviamo alla teoria: si pensa che, grazie all'aiuto di Varys, Ned sia riuscito a scambiare il suo volto con quello di Jaquen, e quindi a liberarsi. Ma l'uomo senza volto che incontrerà poi Arya (con le sembianze di Jaquen) non può essere suo padre. Potrebbe invece essere qualcun altro di nostra conoscenza, la cui fine non è certa: Syrio Forel, lo spadaccino insegnante di Arya.
Syrio potrebbe quindi essere l'uomo senza volto, mostrandosi ad Arya con il volto del prigioniero che è stato sacrificato per salvare Ned. A favore di questa teoria, c'è una semplice frase che viene ripetuta in due contesti differenti. Durante una lezione, Syrio dice ad Arya «C'è solo un Dio, e il suo nome è Morte». Similmente, in una conversazione tra Arya e l'uomo senza volto, quest'ultimo dice «C'è un solo Dio, e una ragazza sa il suo nome». La seconda frase è un chiaro riferimento alla prima, e potrebbe essere un indizio per ipotizzare che Syrio sia davvero colui che si nasconde sotto i mille volti.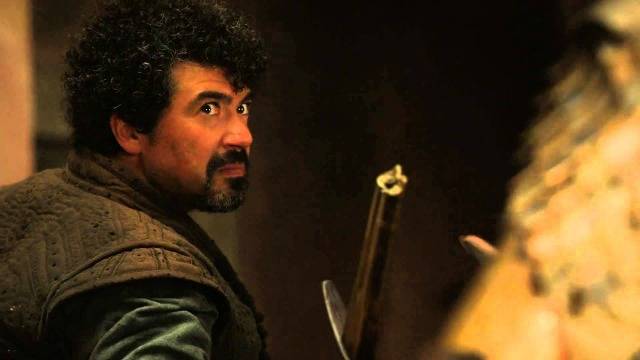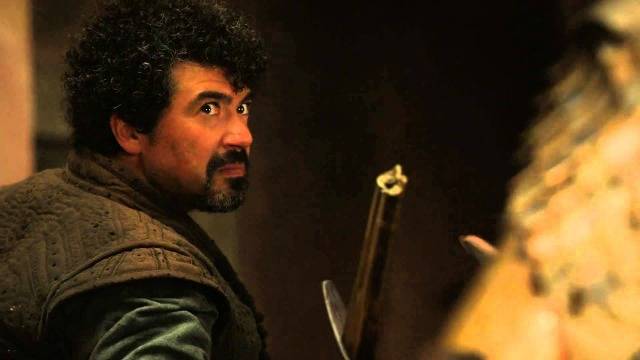 Altri dettagli piuttosto rilevanti vanno a favore della teoria che Ned Stark sia vivo. Questi riguardano alcune frasi presenti nei libri. Poco prima della decapitazione, nel libro viene sottolineato che Arya e Sansa notano qualcosa di diverso nel loro padre. Sansa, dopo la decapitazione, afferma che la testa di suo padre non sembra la sua, e Catelyn dice che le ossa di suo marito sembrano più piccole. Si tratta ovviamente di piccoli dettagli, che potrebbero essere indizi per condurci verso questa teoria che, in un mondo come Game of Thrones, non è poi così impossibile.
Volendo credere a questa teoria, una domanda sorge spontanea: dove si trova Ned allora? Perché in tutto questo tempo non è mai tornato, nemmeno per salvare la sua famiglia? Una risposta potrebbe essere che Lord Stark si trovi in qualche parte sperduta dei Sette Regni, costretto a sdebitarsi con gli uomini senza volto per avergli salvato la vita.
Come sappiamo in Game of Thrones tutto è possibile, e questa teoria potrebbe davvero essere una scoperta sensazionale.