# #
Febbraio è appena cominciato e quando arriverà il 14 del mese corrente tutte le persone normali festeggeranno San Valentino. I patiti di Game of Thrones invece festeggeranno i due mesi esatti all'inizio dell'ultima stagione della serie tv nata dalla mente di George R.R. Martin. Manca ancora molto ma dopo i primi teaser e i primi brevi e incomprensibili trailer, milioni di fan sono andati in visibilio. Altrettanti hanno iniziato a fare teorie (qui trovate quella sul FOLLE rapporto tra gli Stark e gli Estranei), supposizioni e predizioni su come finirà Game of Thrones. Molti hanno cercato di immaginare la sorte dei vari personaggi. Jon, Daenerys, Cersei, Sansa e Jaime? Cosa succederà a tutti loro? In questo articolo cercheremo di capire se e come potrebbe morire il nostro mezzo uomo preferito: Tyrion Lannister.
# #
Tyrion Lannister, il piccolo grande uomo di Game of Thrones
Quello di Tyrion è uno dei personaggi sviluppati in maniera migliore. La crescita costante che lo ha visto protagonista durante le sette stagioni ha fatto in modo che il più piccolo dei Lannister diventasse uno dei capisaldi dello show. Arguzia, sfrontatezza e una buona dose di coraggio lo hanno proiettato in alto e Tyrion non sembra intenzionato a scendere. Parte del successo riscosso dal personaggio dipende anche da Peter Dinklage, il bravissimo attore che interpreta il folletto. Quello di Tyrion è un character che non può non rimanervi simpatico per le sue battute, le sue trovate geniali e i suoi modi di fare. Game of Thrones però ci ha insegnato che tutti i personaggi che ci piacciono spesso muoiono. Cosa succederà al piccolo Tyrion nell'ultima stagione?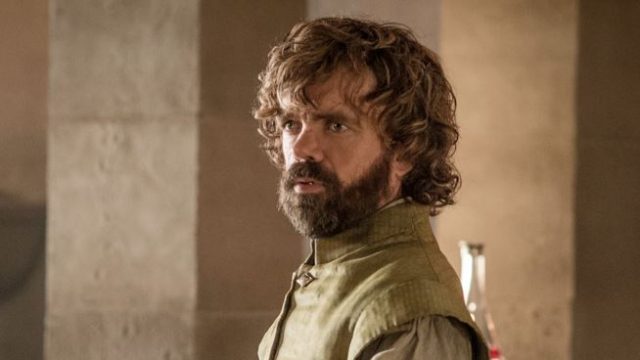 # #
Dove lo abbiamo lasciato?
Il nostro Tyrion è sulla nave in cui sono anche Jon e Daenerys. Lo vediamo con la faccia corrucciata osservare la porta della stanza della Madre dei Draghi dopo che Jon Snow è entrato al suo interno e ha iniziato a far l'amore con la bella bionda Targaryen. Sta navigando anche lui verso Grande Inverno, dopo aver partecipato alla riunione tra Jon, sua sorella Cersei e Daenerys, di cui è Primo Cavaliere. Non è stata una stagione semplice per il piccolo uomo, ma questo sa sempre come riuscire a sgusciare via da ogni situazione pericolosa. Riuscirà a evitare la morte nell'ultima stagione di Game of Thrones?
Sarà vivo alla fine di tutto?
Quello che tutti gli attori dicono da ormai mesi è che il finale di Game of Thrones sarà terribile. La probabilità di morti illustri è molto alta e anche Tyrion potrebbe non riuscire a farcela contro il Re della Notte. Come potrebbe morire? Sicuramente la prima indiziata potrebbe essere Cersei. La sorella odia il piccolo uomo e non ha mai nascosto di volerlo uccidere. Se poi sarà lei stessa o la Montagna, la sua enorme guardia del corpo, questo non lo possiamo sapere. Potrebbe uccidere Tyrion con la stessa balestra con cui lui ha ucciso il padre, oppure farlo semplicemente smezzare dallo spadone della Montagna.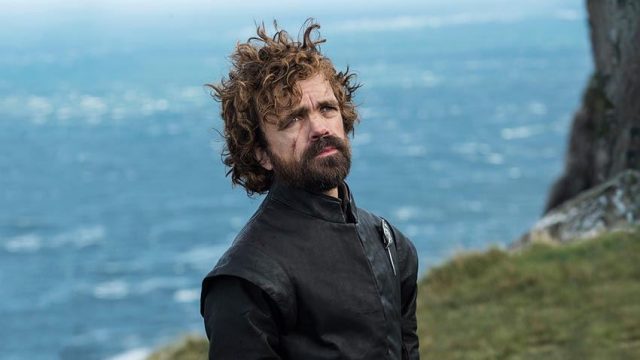 Si candida al ruolo di omicida di Tyrion anche Daenerys, o comunque tutti coloro che le stanno intorno. Alcune teorie vogliono che il folletto si sia schierato con la Madre dei Draghi solo per boicottarla e fare il gioco della sorella Cersei. In questo caso la vendetta e la rabbia di Daenerys potrebbero riversarsi sul piccolo Lannister e soprattutto potrebbe riversare su di lui il fuoco dei suoi draghi.
Lo so, l'articolo sta diventando una sorta di 1000 modi per morire in formato letterario, ma le supposizioni si sprecano. Tyrion potrebbe semplicemente morire in una battaglia contro gli Estranei, vista la sua scarsa abilità in combattimento. Potrebbe morire per salvare la sua Regina dei Draghi, immolarsi per lei visto che alcune teorie dicono ne sia innamorato. Potrebbe morire per altre diecimila cause, perché sappiamo tutti che in Game of Thrones niente è scontato. Quello che però secondo noi accadrà e che Tyrion riuscirà a sopravvivere all'ottava stagione. Siamo quasi certi, ma abbiamo soprattutto la speranza, che molti cadranno e molti moriranno.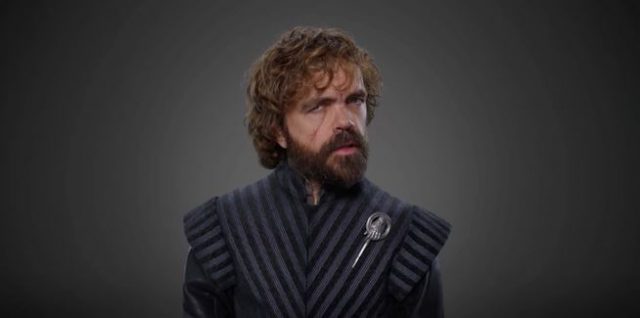 Magari potrebbero morire anche personaggi più importanti dello stesso Tyrion, ma non Tyrion.
Il più piccolo di casa Lannister è riuscito sempre a sopravvivere grazie al suo ingegno e alla sua parlantina. Vogliamo sperare che anche questa volta, nonostante le difficoltà siano mille volte più grandi, riesca a scamparla. Il tutto usando un buon bicchiere di vino, una buona dose di parole e magari un fidato alleato bravo nel combattimento. Prima c'era Bronn, poi Podrick e ora? Chissà magari ci sarà Arya a guardargli le spalle e a iniziare un'amicizia interessante. Manca ancora tanto al 14 aprile. Nel frattempo, noi continueremo a far supposizioni. E mentre pensiamo a cosa riserverà il futuro a Tyrion ricorderemo una sua frase che è forse una delle frasi più belle di Game of Thrones:
"Mai dimenticare chi sei, perché di certo il mondo non lo dimenticherà. Trasforma chi sei nella tua forza, così non potrà mai essere la tua debolezza. Fanne un'armatura, e non potrà mai essere usata contro di te"