Il 14 aprile i fan di Game of Thrones saranno incollati allo schermo per la messa in onda dell'ottava e ultima stagione della serie. Finalmente avremo una risposta sulle varie teorie che da anni circolano sul web: come confermato da George R.R. Martin, alcune di esse sono giuste (ne abbiamo parlato qui).
A fronte della conclusione della settima stagione, molti fan credono nella vittoria di Jon Snow e Daenerys Targaryen. Ma una nuova teoria pubblicata su Gizmodo sembra suggerire una svolta alla conclusione di Game of Thrones: Jon Snow è destinato a morire.
Per sostenere questa teoria l'autore evidenzia quattro argomenti principali, non sempre particolarmente convincenti, sottolineando come spesso in Game of Thrones nulla va come ti aspetteresti. Vediamoli insieme.
JON SNOW HA GIÀ PERSO UNA VOLTA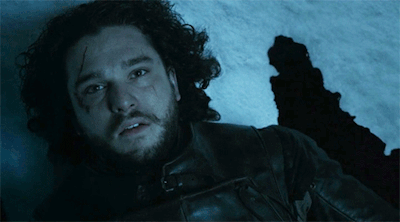 In un certo senso si può dire che Jon e Daenerys hanno avuto percorsi simili, sia nella serie tv che nei libri. Hanno avuto rapporti difficili con la loro famiglia e il loro passato li ha segnati. Nel corso degli eventi, però, crescono come personaggi e acquisiscono una certa quantità di potere imparando a comportarsi da leader.
Uno sviluppo difficile e infine l'incontro (amoroso): è facile pensare che i due finiscano per governare insieme i Sette Regni, ma il gioco dei troni non è così prevedibile. A un certo punto falliscono entrambi. Daenerys è deposta mentre Jon muore.
I libri finiscono qui, con la morte di Jon. Nella serie però Daenerys riesce a riscattarsi e a riconquistare parte del suo potere. Jon invece viene riportato in vita. L'autore della teoria sostiene che il leader ideale non possa essere chi è morto e successivamente risorto (ciò si collega anche all'ultimo argomento).
JON SNOW NON È NÉ IL PRINCIPE CHE FU PROMESSO NÉ AZOR AHAI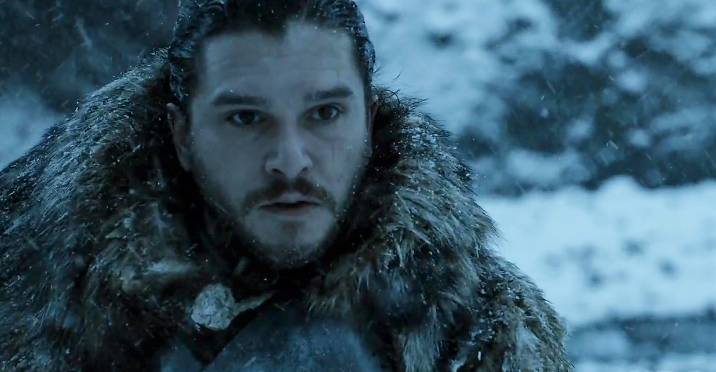 Perché Melisandre ha riportato Jon in vita? Questa era sicura che Jon Snow fosse l'eletto di una profezia: quella di Azor Ahai e del Principe che fu promesso.
Torniamo ai libri: Rhaegar Targaryen (padre di Jon Snow) pensava che lui o suo figlio potesse essere uno di questi due eroi. Rhaegar si sbagliava sulla profezia applicata a se stesso. Potrebbe anche sbagliarsi relativamente al figlio.
Anche Melisandre potrebbe aver commesso un errore. Lo ha già fatto con Stannis e potrebbe sbagliarsi di nuovo. Infatti alla morte di Stannis si rivolge a Jon, convinta che sia lui questo eroe. Dovremmo fidarci di queste sue interpretazioni?
Sembra che nessuno consideri la possibilità che l'eroina possa essere Daenerys e non Jon.