Questa mattina gli amici sardi che seguono Nikolaj Coster-Waldau su Instagram hanno trovato una bella sorpresa. Il celebre interprete di Jaime Lannister in Game of Thrones, infatti, è sbarcato oggi a Cagliari per partecipare all'ultima settimana di riprese del nuovo film di Brian De Palma, Domino.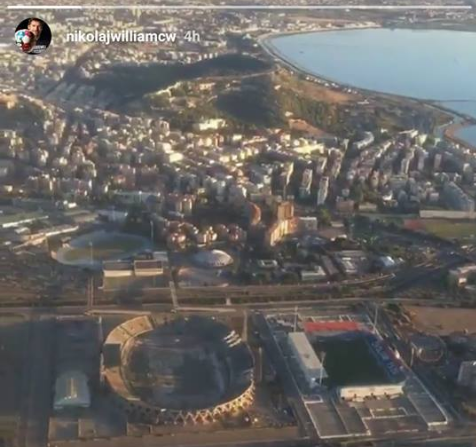 L'attore danese ha prima postato un breve filmato tra le stories del profilo personale nel quale ha immortalato la sua discesa in aereo verso il capoluogo sardo, e poi ha dato un appuntamento a tutti i fan della serie tv più famosa del mondo. Alle 22,00 verrà proiettato all'UCI Cinemas di via Santa Gilla (Piazza Unione Sarda) Shot Caller, film di cui è il protagonista, e ha invitato i follower isolani con un secondo video, chiudendo con un enigmatico "ci vediamo lì".
Sarà presente in prima persona? Oppure si riferisce al suo ruolo nella pellicola di Ric Roman Waugh? Non abbiamo notizie certe a riguardo (se arriveranno, vi aggiorneremo nelle prossime ore), ma una cosa è certa: la possibilità che gli amici cagliaritani possano incontrarlo è concreta (lo dimostrano i diversi selfie postati da vari utenti nelle ultime ore), e il fandom sardo di Game of Thrones è in subbuglio.
Il cast di Domino, inoltre, vanta la presenza di un'altra star della serie tv regina dell'HBO, Carice van Houten, interprete di Melisandre. Anche la Donna Rossa vaga per la Sardegna dopo aver lasciato Roccia del Drago? Incontrerà uno dei tanti candidati al ruolo da Azor Ahai? In attesa di un riscontro, il Signore della Luce è sempre presente. Anche in un'insolita Cagliari.
Antonio Casu 
LEGGI ANCHE – Game of Thrones – Jaime Lannister e Bran Stark, l'Azor Ahai e il Night King