Non sempre è facile per un lettore avere il coraggio di guardare una serie tv tratta da uno dei suoi libri preferiti: il rischio di storcere il naso è alto (se si pensa a Game of Thrones viene proprio un infarto). Sembra che sia impossibile vedere sullo schermo una trasposizione perfettamente fedele di un libro. Molte volte i cambiamenti sono dettati da scelte quasi obbligate, in fondo libro e serie tv sono due prodotti diversi ed è più che normale non poter trasporre tutto così com'è. Altre volte, invece, le differenze tra libri e serie ci lasciano veramente perplessi, come è accade nei seguenti casi.
1) Game of Thrones – Che fine ha fatto Lady Stoneheart?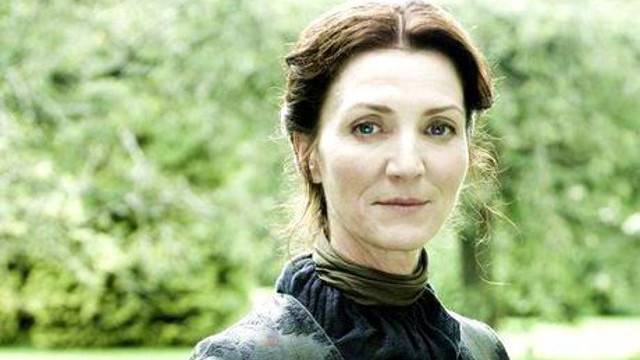 Sono stati davvero molti i cambiamenti nella trasposizione da libro a film per quanto riguarda Game of Thrones. Sicuramente uno dei più eclatanti è stato quello di omettere Lady Stoneheart. Nei libri, Beric Dondarrion, il Thoros di Myr, riesce a riportare in vita Catelyn. La donna non torna esattamente come prima, sembra più che altro uno zombie: ha le sembianze di un cadavere ambulante e fa fatica a parlare per via dello squarcio alla gola ancora presente dopo il suo omicidio. Sempre nei libri, Lady Stoneheart – così viene chiamata – diventa capo di un gruppo di fuorilegge con lo scopo di far fuori coloro i quali hanno orchestrato la morte di Robb. Nella serie…nella serie niente. Lady Stoneheart non esiste. Eppure per i fan di Game of Thrones sarebbe stato senz'altro interessante vederla sullo schermo.