Game of Thrones rappresenta un'eccellenza nel panorama seriale. Uno dei prodotti più amati e seguiti che ha fatto delle musiche, della regia e dello sviluppo dei personaggi dei capisaldi indiscussi. Ecco i dieci episodi che più di tutti mettono in luce il valore della serie e la capacità di coinvolgerci nel profondo anche e soprattutto emotivamente.
10) Il leone e la rosa – 4×02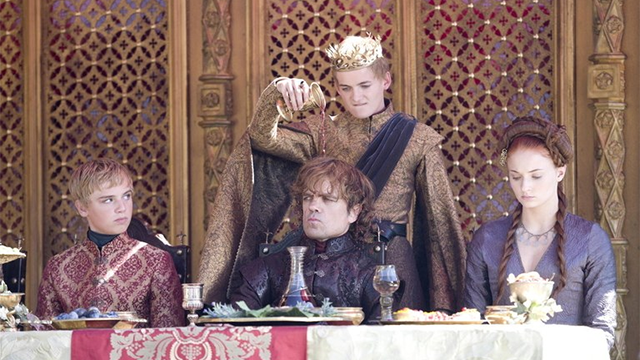 Andrebbe in lista soltanto per il finale tanto inaspettato quanto desiderato. Ma Il leone e la rosa è più di questo. Rappresenta un episodio che mostra tutta la crescita interiore di Tyrion, la sua profonda maturazione anche emotiva. Le visioni di Bran, poi, ci anticipano esiti futuri creando una continuità narrativa incredibile che troverà ragione (un po' traballante) soltanto nell'ultima stagione di Game of Thrones.