Tu non sai niente, Jon Snow.
Eccoci qua, prima o poi doveva toccare proprio a lui. Siamo chiaramente in Game of Thrones, precisamente oltre la barriera. Un ragazzo moro dai capelli ricci sta discutendo con una bruta dai capelli color carota che, per prima, ha pronunciato l'emblematica frase. La ragazza è Ygritte, colui che non sa niente, ovviamente, è Jon Snow. La faccio breve, perché il tempo è tiranno. Le cose da dire sono molte e per questo divideremo la narrazione in più parti. Ma iniziamo: oggi il sottoscritto, Federico Buffa, vi racconta Jon Snow, Il Re del Nord.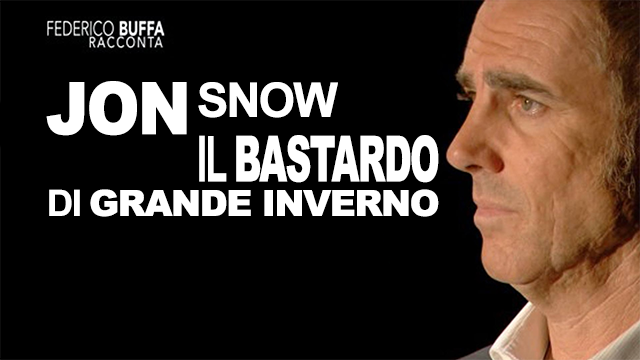 La storia del Bastardo di Grande Inverno è incredibile. Sin da piccolo il giovane mostra un taleeeento enorme. Sa combattere con la spada, sa tirare con l'arco e ha ottime doti intellettive. Tutti pensano che sia un figlio che Ned Stark ha avuto da una ragazza poco di buono. Tutti sbagliano, ma questa è un'altra storia. La affronteremo più avanti, non è il momento. È invece il momento di raccontare i suoi inizi in Game of Thrones. Essere un bastardo non è mai semplice e Jon decide di entrare a far parte dei Guardiani della Notte. Suo padre, Ned Stark, lo accompagna e prima di salutarlo gli fa una promessa: la prossima volta che si incontreranno, l'uomo racconterà al figlio di sua madre.
La promessa non sarà mantenuta. Ned morirà decapitato.
Jon però porta avanti la sua storia. Abbiamo già parlato delle sue abilità e ci mette poco a farsi rispettare tra i Guardiani della Notte. Anche perché questi non sono come il ragazzo immaginava, ma sono pigri, inabili nella lotta e spesso ubriachi. C'è bisogno di una ventata di aria fresca. Il nuovo che sostituisce il vecchio, il cambiamento. Il rottamatore per eccellenza Matteo Renzi ha detto di lui: "Mi sono sempre ispirato a Jon Snow per combattere questa classe politica ormai desueta, Jon è colui che mi ha dato la forza!". Ma questa è un'altra storia.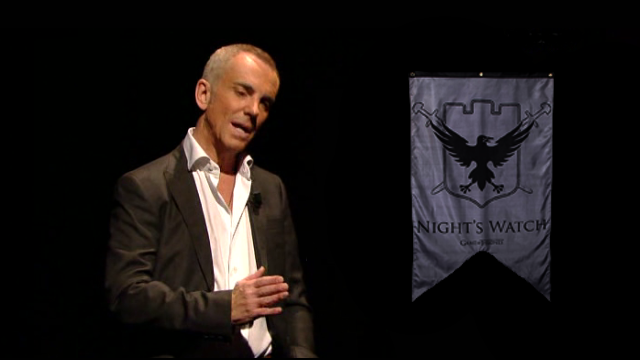 La nostra di narrazione si protrae velocemente. In poche parole: fa una spedizione a caccia di bruti oltre la barriera, si innamora della ragazza di cui abbiamo parlato prima, ci fa sesso e infrange il voto dei Guardiani della Notte. Nel mezzo? Ovviamente non sa niente, il giovane Jon. Questa frase lo tormenterà per tutta la vita e sarà fondamentale per lui.
Jon è indiscutibilmente l'uomo forte di Game of Thrones. È
 un perseguitore del rispetto

, è un adepto del credo dei valori, è un artista del duello, un monumento del coraggio. È

 tutto ciò che conosce e sa, ma è soprattutto ciò che non sa.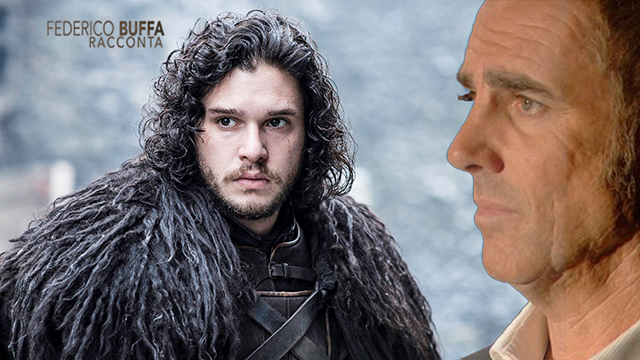 Entra a far parte dei bruti e poi fugge da loro, torna a Castello Nero e rischia di essere condannato a morte per tradimento. Si salva, per la prima volta, dalla morte ma con essa avrà un rapporto molto stretto. Dopo aver convinto i compagni che i bruti stanno per attaccare il castello, li prepara a combattere, è un leader e un perfetto allenatore. Oronzo Canà ha detto di lui: "Madonna Benedetta dell'Incoroneta quel ragazzo l'ho preparato io. Schiera i suoi soldati con la tattica bi-zona, il 5-5-5!". Ma questa è un'altra storia.
Con questa strategia Jon sconfigge i bruti e diventa Lord Comandante dei Guardiani della Notte. Il suo governatorato però dura meno di Giampiero Ventura sulla panchina del ChievoVerona. La differenza? L'ex ct della nazionale si è dimesso, Jon è stato assassinato a pugnalate. Le azioni compiute dal bastardo di Grande Inverno però sono di gran lunga superiori a quelle dell'allenatore, ma questa è un'altra storia.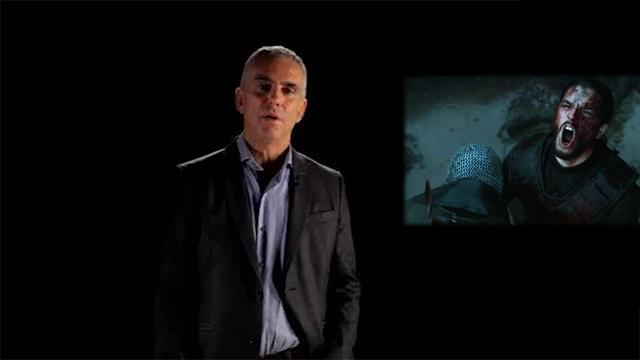 Jon Snow però in Game of Thrones ha una fitta schiera di ammiratrici.
La bruta che purtroppo ha dovuto seppellire, una biondina con tre draghi di cui parleremo più avanti e soprattutto Melisandre, la Donna Rossa. La sacerdotessa del Signore della Luce, disperata per la morte del bel giovanotto, prova a riportarlo in vita con un rito magico.
Lo spoglia per controllare la situazione e dopo aver accertato la "possibilità" che il ragazzo ha in mezzo alle gambe decide che sia proprio il caso di salvarlo. La Wanna Marchi di Game of Thrones quindi prova a compiere la magia, ma il giovane non si sveglia. Sembra sia finita. Melisandre lascia la stanza e il cadavere rimane solo, a fargli compagnia solo il crepitio di un camino. Poi però la luce fa il suo giro, i pianeti si allineano e la telecamera inizia a zoomare sul volto di Jon. Questo serra le pupille ed emette un gemito: è vivo.
Cosa riserverà il futuro al giovane? Se volete scoprirlo non vi resta che attendere qualche giorno per scoprire la fine di questa grande storia. Vi consiglio di portare pazienza e poi leggere il gran finale. Non fate come Jon: lui non sa niente, voi potreste conoscere la fine della storia.