I personaggi di una Serie Tv si dividono in due macrocategorie: quelli da amare e quelli da odiare. Possiamo essere o meno d'accordo su dove collocare un personaggio, anche se ce ne sono alcuni sui quali non ci dovrebbe essere alcun dubbio. Ma una cosa è sicura: quel personaggio non avrà altra faccia all'infuori di quella dell'attore che lo interpreta. L'immedesimazione attore-personaggio è totale: per esempio, il Jon Snow di Game of Thrones è Kit Harington e non potrebbe essere nessun altro.
Ma in diverse Serie Tv – compresa Game of Thrones – le cose potevano andare molto diversamente. Alcuni attori, infatti, si erano presentati per interpretare personaggi differenti rispetto a quelli a cui prestano effettivamente il volto. Per fortuna che hanno toppato o non hanno convinto i produttori, altrimenti la storia di molti show sarebbe cambiata, se non addirittura finita prima ancora di cominciare.
Oggi vi presento 5 esempi di questi attori. Andiamo a scoprirli insieme.
1) Adam Brody (The O.C.)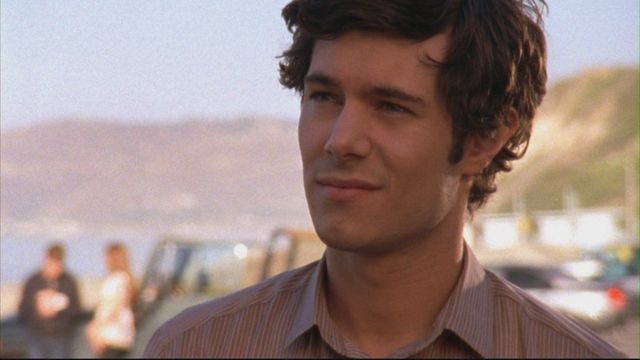 "E tu chi sei?"

"Chiunque vuoi che io sia"
Il primo incontro tra Ryan e Marissa rimarrà sempre una scena indimenticabile. Ma The O.C. è soprattutto Seth Cohen. Il ragazzo nerd ed emarginato, l'anima dell'intera Serie Tv, è interpretato da Adam Brody. Impossibile pensare a Seth Cohen senza associarlo immediatamente all'attore che gli ha prestato il volto.
E se vi dicessi che Seth doveva essere diverso? Inizialmente Adam si era presentato per il ruolo di Ryan Atwood, il delinquente sedicenne che Sandy Cohen ospita in casa sua. Il suo provino, però, non andò bene. Allora l'attore ci riprovò con Seth Cohen, un personaggio più adatto alle sue caratteristiche, ma Adam non aveva imparato le battute. Così Josh Schwartz – il produttore – lo cacciò via infastidito. Come scusante c'era che Adam aveva sostenuto tantissimi provini quel giorno e non si era preparato a dovere. Dopo un mese fu richiamato poiché non avevano trovato nessuno per la parte.