Dalla messa in onda della 8×03 di Game of Thrones, i fan della serie si sono divisi in due: quelli che hanno criticato ogni singolo respiro fatto dagli attori e quelli che oggettivamente l'hanno trovata una bella puntata, anche se non priva di difetti.

Ma è stata davvero così disastrosa? Oppure sono i fan che ormai etichettano tutto come mainstream? Riassumiamo le principali critiche fatte alla puntata con conseguente spiegazione.
1) L'oscurità di Game of Thrones 8×03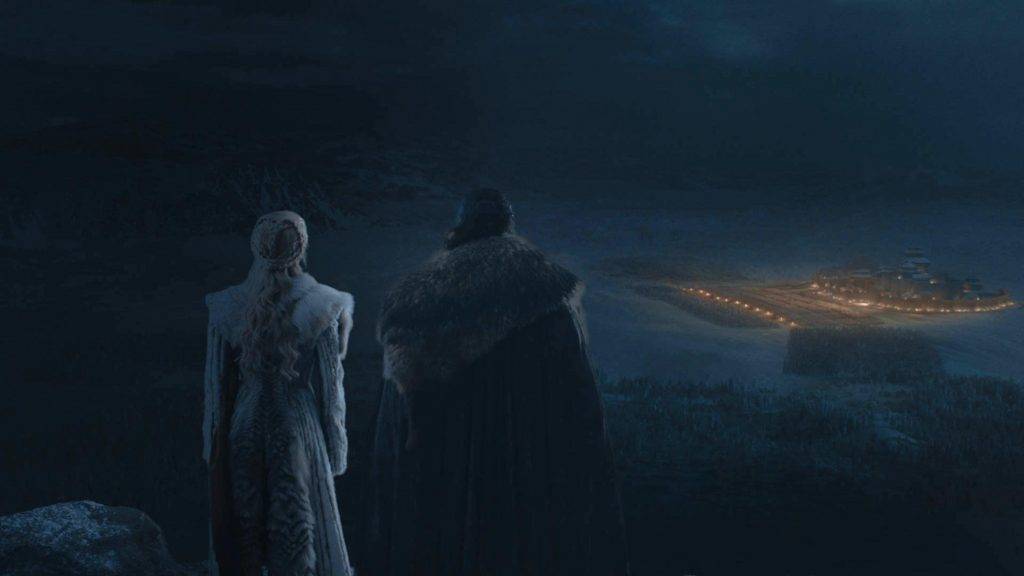 Una delle tante cose criticate dai fan è stata l'oscurità delle azioni. Il web si è sbizzarrito con centinaia di meme a riguardo, accompagnati ovviamente da una valanga di commenti negativi.
Prima di tutto non è stata colpa degli autori, ma dello streaming che ha reso le scene molto più scure di quanto non fossero già. Bisognava semplicemente regolare la luminosità dei propri televisori (qui vi parliamo di alcuni fan scrupolosi che hanno schiarito le scene da loro per apprezzarne meglio i dettagli)
La cosa migliore di Game of Thrones è il fatto che è una serie cruda, che dà pane al pane, riuscendo a contestualizzare perfettamente questa caratteristica nell'ambientazione medievalizzante.
Sarebbe stato irreale dare troppa luce alle azioni e sinceramente la cosa avrebbe destabilizzato maggiormente il tutto. Non sarebbe stato credibile vedere i personaggi lottare di notte, ma con tanta luce.