I rewatch sono il cibo per l'anima di ogni fan di serie tv che attende la messa in onda della nuova stagione e scatenano l'immaginazione degli spettatori sul suo sviluppo. Questo è tanto più vero nel caso di Game of Thrones, forse la serie con il maggior numero di supposizioni di sempre. Secondo una nuova teoria diffusa su Reddit, il Corvo con Tre Occhi è il vero villan di Game of Thrones 8 e il suo obiettivo è distruggere l'umanità. Vediamo come e perché. Spoiler alert.
Dove eravamo rimasti? La battaglia di Winterfell è arrivata e finita, e la maggior parte dei favoriti di Game of Thrones 8 sono ancora in piedi. Ci sono state comunque molte perdite, tra cui Theon Greyjoy, Dolorous Edd, Jorah e Lyanna Mormont, Beric Dondarrion, Melisandre e, naturalmente, il Re della Notte in persona.
Ma un personaggio che sembrava fare sorprendentemente poco era Bran, il quale era invece usato come esca per attirare il Re della Notte. Tuttavia, mentre continuava a fissare il vuoto con aria assente o possedere corvi, qualcuno ha ipotizzato che stesse facendo molto di più. Non possiamo saperlo con certezza data la natura ermetica del giovane Stark, è quasi impossibile decifrare cosa stia succedendo nella sua testa in un dato momento anche per i suoi fratelli.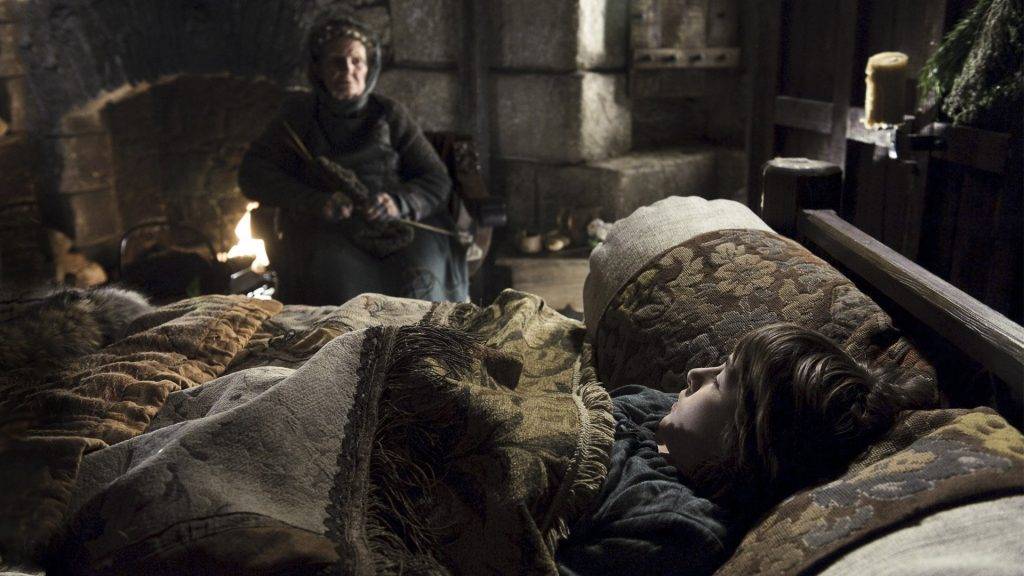 I corvi sono tutti bugiardi
L'utente di Reddit idols2effigies sottolinea ciò che la vecchia Nan disse a Bran nella prima stagione di Game of Thrones. All'inizio di quella scena, un corvo apparve sulla finestra, e gracchiando cattura l'attenzione di Bran.
Non dargli ascolto, i corvi sono tutti bugiardi.
Secondo idols2effigies, il fatto che la vecchia Nan abbia pronunciato questa battuta poco prima che inizi a parlare dei White Walkers e della Lunga Notte, suggerisce la vera natura del Corvo con Tre Occhi.
Questo utente suggerisce inoltre che il piano del Corvo con Tre Occhi fin dall'inizio sia quello di sbarazzarsi sia del Re della Notte che dell'umanità intera. Per realizzare questo malvagio piano, egli aveva prima bisogno di attirare il temibile nemico a sud del Muro. E poiché era bloccato nell'albero, l'unico modo per farlo era possedere il corpo di Bran, che è esattamente quello che ha fatto fin dalla sesta stagione. Essenzialmente il Corvo con Tre Occhi stava usando il Re della Notte come catalizzatore per forzare la coscienza di Bran in una situazione che gli permettesse di prendere il sopravvento. Se questo è vero, allora il giovane Stark è letteralmente morto in quella grotta, come Meera ha sottolineato nella settima stagione:


Quello non è più Bran. Lui è morto nella caverna.
La verità sul Corvo con Tre Occhi e sui Figli della Foresta
Siamo naturalmente portati a credere che il Corvo con Tre Occhi e i Figli della Foresta siano esseri magici che vogliono solo aiutare l'umanità contro i malvagi White Walkers – anche se, guarda caso, li hanno creati proprio loro. Ma secondo la nuova teoria, il Corvo con Tre Occhi potrebbe aver aiutato gli umani nella Battaglia di Winterfell per proteggersi contro il Re della Notte – la sua stessa creazione che gli si è ritorta contro.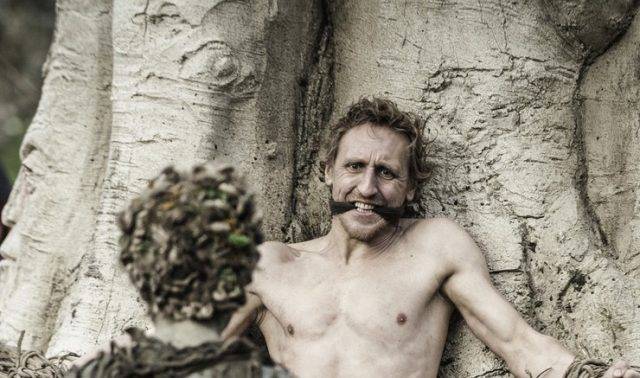 Tutti noi ci siamo convinti abbastanza velocemente che il Re della Notte, prima di diventare tale, fosse solo un normale uomo catturato dai Figli della Foresta e trasformato in una creatura crudele a scopo difensivo. Ma è davvero tutta la storia o ci mancano dei tasselli essenziali?
Di recente abbiamo pubblicato l'intervista con l'attore del Re della Notte. Alla domanda "Pensi che non sia così cattivo?" ha fornito una risposta davvero intrigante: "Senti, noi pensiamo che il suo obiettivo fosse quello di uccidere Bran, ma se così non fosse? Non aveva fretta. Forse aveva altri piani per lui. Forse voleva fare qualcos'altro".

Il Re della Notte potrebbe aver commesso atroci atti solo per arrivare al Corvo con Tre Occhi, reo di averlo fatto creare dai Figli della Foresta allo scopo di spazzare via l'umanità e forse la sua stessa esistenza. Accoltellandolo con la daga di Ditocorto che ha dato origine a tutti gli eventi, Arya Stark avrebbe condannato il mondo degli uomini. A meno che qualcuno non uccida quel che è rimasto di Bran.
Personalmente ritengo che ci siano alcune incongruenze che non rendono attendibile questa teoria, ma voi cosa ne pensate? Bran ha esaurito il suo ruolo con la morte del Re della Notte o ha in serbo un colpo di scena?