Jessica Chastain, due volte candidata al premio Oscar e vincitrice del Golden Globe nel 2012 grazie al ruolo in Zero Dark Thirty, ha duramente attaccato Game of Thrones 8.
L'attacco diretto contro il personaggio interpretato da Sophie Turner, Sansa Stark, è dovuto a uno scambio di battute avvenuto nell'episodio 8×04 "L'ultimo degli Stark". La scena incriminata è il dialogo che la Lady di Grande Inverno ha con il Mastino, interpretato da Rory McCann.
Nell'episodio (qui la nostra recensione) vediamo un ancora scosso Mastino dire a Lady Stark che se fosse scappata con lui, quando era alla corte di re Joffrey, la sua vita sarebbe stata migliore. Avrebbe potuto evitare tutto il dolore fisico, psicologico ed emotivo che invece ha subito nella capitale prima e lungo il Regno poi. La replica di Sansa, vero motivo della reazione di Jessica Chastain, è stata:
Senza Ditocorto e Ramsay, e tutto il resto, sarei rimasta un uccellino per tutta la mia vita.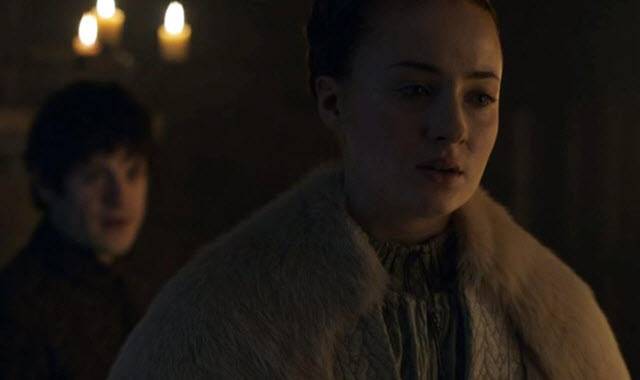 Il riferimento di Sansa è chiaramente legato alle violenze sessuali subite dopo il matrimonio con Ramsay Bolton. Ma anche alle manipolazioni e raggiri perpetuati da Lord Baelish. E infine gli abusi e sofferenze patite ad Approdo del Re.
Jessica Chastain ha concentrato la sua reazione sul primo aspetto, quello della violenza sessuale, e tramite Twitter ha commentato:
La violenza sessuale non è uno strumento per rendere un personaggio più forte. Una donna non ha bisogno di essere una vittima per diventare una farfalla. L'uccellino è sempre stato una Fenice. La forza che le permette di prevalere è dovuta solamente a lei. Ed esclusivamente lei.
L'ampio seguito dell'attrice e produttrice americana ha apprezzato la sua presa di posizione. Altri però hanno ritenuto opportuno far notare che Game of Thrones 8 è ambientata in un mondo immaginario che ricalca il mondo medievale. Un epoca in cui matrimoni e le donne erano spesso, purtroppo, merce di scambio. Costrette a sposarsi per ragioni politiche e di opportunità indipendente alla propria volontà.
La critica quindi da molti è stata considerata inopportuna e decontestualizzata. Ancor più perché nella serie le figure femminili hanno un ruolo di primo piano e determinante. Jessica poi è stata a sua volta attaccata con commenti negativi in quanto nel film It: Capitolo 2, anche lei interpreta un personaggio che riesce a trovare la propria forza proprio in seguito alla violenza subita.