Certo, Game of Thrones abbonda di fantastiche citazioni adatte per qualsiasi occasione, eppure, lo sappiamo bene, esistono tantissime frasi provenienti dalla famosa serie tv fantasy che, se pronunciate nel contesto sbagliato, rischierebbero di farci finire nei guai. In questo articolo ironico e dalle forti dosi di follia abbiamo quindi voluto immaginare un catastrofico scenario familiare in cui le citazioni di Game of Thrones rovinano la festa a tutti.
Ps. Consiglio spassionato: evitate di pronunciare le parole "I Lannister mandano i loro saluti!" (soprattutto ad un matrimonio) se non volete scatenare il panico. Buona lettura!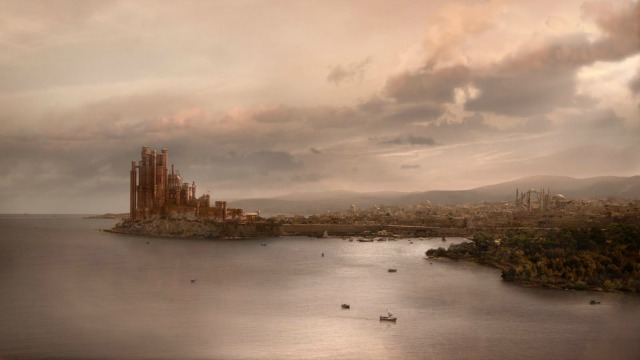 È una soleggiata domenica di marzo, gli uccellini cinguettano, le campane suonano a festa e le nonne cucinano con gran foga per i loro cari. In un clima gioviale la famiglia Rossi sta festeggiando al gran completo il compleanno della piccolina di casa. A casa ci sono proprio tutti: dal divertente zio Tirone al giovane emo Gianni, dallo scontroso prozio Gualtiero alla spiritosa adolescente Anya. Sono mesi che l'allegra famigliola non si riunisce: dopo mesi di restrizioni e di malanni tutti si scambiano abbracci, tra la commozione generale.
Risate, sorrisi, ottime pietanze: cosa potrebbe andare storto?
Ma non appena tutti i piatti dei presenti si riempiono, ecco che con un tono falsamente innocente la voce della prozia Olimpia fa tremare tutti quando pronuncia la fatidica domanda: "Allora, Gianni, ti sei trovato una fidanzatina?". Al sentire le suddette parole un giovane dai capelli scuri ammantato in un dolcevita nero sentenzia con voce colma di rimprovero.
"L'amore è la morte del dovere."
Sulla sala cala un silenzio imbarazzato, rotto solo dai catarrosi colpi di tosse dello zio Gualtiero, che in tutta risposta si pulisce la bocca con la manica della camicia. Non contenta la zia Olimpia continua imperterrita a chiedere al nipote perché non si decide a farsi una famiglia invece di continuare a perdere tempo con le sue fantasticherie. Ma Gianni non si lascia intimidire e sbattendo una mano sul tavolo esclama a gran voce:
"Le leggi degli dei e degli uomini sono chiare: nessun uomo può obbligare un altro uomo a sposarsi!"
"Dei?!" Rimangiati tutto subito!". La nonna Mariolina che fino a quel momento era rimasta in silenzio a succhiare pian piano una tartina guarda accigliata il nipote. "Piantala di dire stupidate e prega un po'! Stai andando a messa?". I suoi occhi si socchiudono e si fissano su Gianni, ma stavolta a prendere le difese del ragazzo interviene sua cugina Anya che si alza e battendosi un pugno sul petto esclama:
"Esiste un unico Dio e il suo nome è Morte. E c'è un'unica cosa che puoi dire alla morte: " non oggi!"
Nel pronunciare quest'ultima frase la ragazza si volge a guardare lo zio Gualtiero, che a quanto pare si è ingozzato e continua a tossire come un forsennato, mentre sua figlia Walda gli dà dei leggeri colpi sulla schiena per aiutarlo a liberarsi. Tutti i commensali si girano nella direzione dell'uomo che, dopo essersi ripreso, bofonchia brontolando di stare bene. Tra il clamore generale la giovane Marcella sussurra ai propri cugini:
"Morire di spada è meglio che tirare le cuoia tra un colpo di tosse e l'altro…"
La battuta della ragazza riceve una risata d'approvazione da parte dei coetanei e del padre Giacomo. Sua madre Cesara riserva però a lei al marito una serie di occhiatacce e poi si versa un bel bicchiere di vino rosso, che nel giro di qualche secondo scompare. Alla visione di questa scena l'uomo, con tono sarcastico esclama forse a voce un po' troppo alta:
"Una moglie infelice è buon'amica di un mercante di vino…"
La donna socchiude gli occhi con fare omicida, posa il calice sul tavolo e fa per aprir bocca quando la donna seduta di fronte a lei, sua cognata Margherita, sorridendo in maniera affabile, le dice: "Tranquilla, sorellina, non ascoltare quel mattacchione di tuo mari…". Tuttavia, la donna non riesce a terminare la frase, perché Cesara, con un tono talmente glaciale da poter rimediare al surriscaldamento globale, la zittisce affermando:
"Tu chiamami ancora sorella, e ti faccio strangolare nel sonno!"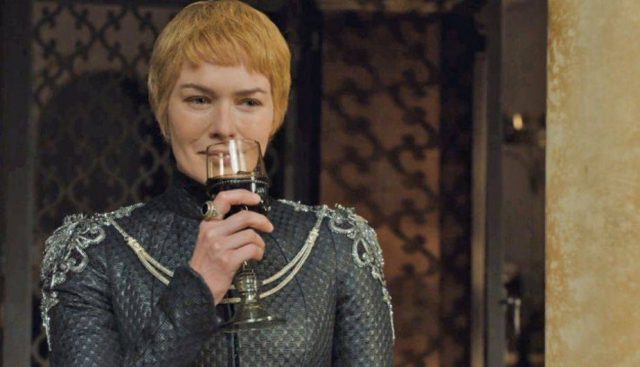 La tensione nell'aria si taglia con il coltello e i ragazzi si guardano con aria preoccupata finché la gioviale zia Olimpia cerca di stemperare la situazione rivolgendosi a Roberto, il vicino di casa della nonna, per cambiare completamente l'argomento della discussione. "Allora, Roberto, come stanno i tuoi genitori? E i tuoi fratelli? Non ci parli mai di loro!"
Roberto, che fino a quel momento se n'era stato in silenzio ad accudire la nipotina e a farla giocare, con aria grave alza la testa in direzione di Olimpia e asserisce:
"Non ho mai amato i miei fratelli. È triste per un uomo doverlo ammettere, ma è vero!"
"D'accordo…. Ma ci chiedevamo, perché oggi non ti sei fatto accompagnare da Luana, quella bella ragazza che avevi portato a Natale?". "Oggi non poteva proprio, lavora". Lo zio Tirone a questo punto si schiarisce la voce e con uno sguardo malevolo mentre regge tra le mani tremolanti un calice di buon vino rosso dice: "Bugiardo. Lei lo ha lasciato da due mesi…. Patetico!". "E tu come fai a saperlo, zio?" gli chiede l'uomo tra l'imbarazzo e il sospettoso.
"È il mio mestiere: bevo e conosco cose"
L'uomo ridacchia compiaciuto. "Sentite com'è spiritoso questo qua!" ironizza Mariolina "Dovrebbe fare l'attore come te, Sonia! Ti hanno poi presa per quel dramma di cui ci parlavi?". Sonia scuote la testa tristemente. "No, hanno preferito la mia amica a me. A quanto pare se non hai le forme giuste, il talento non basta…". Sua zia Cesara la guarda con fare di scherno.
"Le donne hanno altre armi oltre alle lacrime. Quella tra le gambe è la più efficace. Impara ad usarla!"
"Zia!". "Ma che stai dicendo?!". L'intero tavolo guarda con sconcerto la donna, che in tutta risposta sorride amabilmente e si cala un altro sorso di vino soddisfatta. Il silenzio in sala è davvero imbarazzante e nessuno osa nemmeno guardarsi negli occhi e provare a cambiare argomento. A rompere quel tacito momento è l'ultima persona che tutti avrebbero voluto sentire, lo zio Pietro Braccio-Corto, da poco uscito di prigione per crimini sessuali, che del tutto fuori contesto se ne fuoriesce con una tra le sue tipiche frasi oscene.
"Quando ti ritrovi sotto le coperte con una donna brutta, la cosa migliore è chiudere gli occhi e agire: tagliarle la gola, farla finita".
E siamo solo agli antipasti.