Attenzione: evitate la lettura se non volete imbattervi in spoiler sulla sesta stagione di Game of Thrones. 
Secondo quanto sosteneva Antoine de Saint-Exupéry, "l'amore non è un guardarsi l'un l'altro, ma guardare insieme nella stessa direzione". Se l'obiettivo comune viene meno, dell'amore non rimane altro che uno sterile riflesso.
Questo, in fondo, è quello che è successo a Jaime e Cersei Lannister, protagonisti di una storia d'amore giunta ormai al capolinea. Tassello dopo tassello, ogni elemento di forza della coppia è venuto meno, lasciando spazio unicamente ad una fiammella senza perché. Una fiammella ormai spenta, e ora potrebbe succedere di tutto. Uno dei due probabilmente non sopravviverà al loro amore. Oppure entrambi. Perché? Facciamo un po' d'ordine. Il punto finale è sempre più vicino.
Una questione di sguardi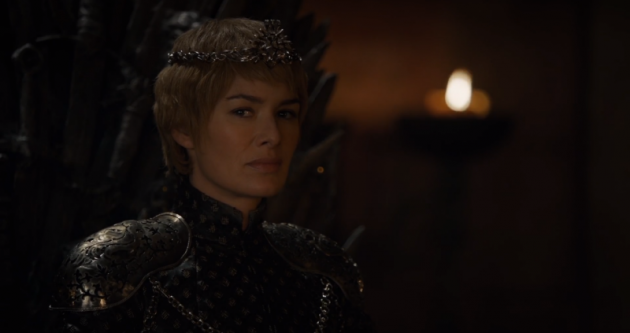 L'ultimo incrocio di sguardi tra i due amanti è emblematico. Cersei, dopo aver usato l'Altofuoco per distruggere il Tempio di Baelor ed eliminare tutti i suoi nemici, diventa regina dei Sette Regni. Jaime, di ritorno dalla missione a Delta delle Acque, assiste all'incoronazione della sorella gemella. È stupito e perplesso. Non riconosce più l'amore della sua vita, decantato dallo stesso poco tempo prima nel corso di uno splendido dialogo con Edmure Tully. Il legame viscerale con i figli era l'unica spinta che le permetteva di ritagliarsi uno spazio d'umanità. Passo dopo passo, però, la spinta si è trasformata in un trascinarsi stanco verso la follia. I due Lannister, insieme, non erano altro che Jaime e Cersei. Senza cognomi. Cercavano solo un po' d'umanità grazie all'amore. Non ci riescono più.
L'evoluzione del fratello minore è opposta a quella della sorella maggiore. Jaime, grazie sopratutto ai legami con Brienne e Tyrion, è diventato col tempo più umano, delineando con più ambiguità il limite sottile che separa il bene dal male. Cersei, invece, ha perso tre figli e con essi ogni forma d'umanità. Non le è rimasto altro che il potere. Come Tywin, in fondo. A differenza del padre, però, non ci sono esigenze di casata che tengano: il potere, nel suo caso, non è altro che una rivincita personale nei confronti della vita, un po' come Ramsay Bolton. Una rivincita che degenererà sempre più, portandola alla morte.
Joffrey, Myrcella e Tommen incarnano perfettamente i tre atti contrapposti e conseguenti di un romanzo cavalleresco sui generis che sfora gradualmente nella tragedia greca. Il primogenito, sadico e disumano, è la manifestazione dei coni d'ombra dell'animo della madre. La secondogenita, invece, è la donna che Cersei non sarà mai: umana, positiva e lungimirante, specie se rapportata alla giovane età nella quale la morte l'ha strappata alla vita. Molto più vicina al padre che alla madre, sicuramente. Tommen, infine, è la chiusura nichilista. Il nulla. Un figlio mai cresciuto e lasciato in balia del proprio destino senza alcun punto di riferimento. Tommen è il punto di rottura tra Jaime e Cersei: una speranza che non esiste più, una fine trascinata al punto da non riuscire neanche a piangere. L'ultimo atto, quello che la nuova regina dei Sette Regni conosce da tempo.
La profezia di Maggy The Frog ha detto tutto. Oppure no?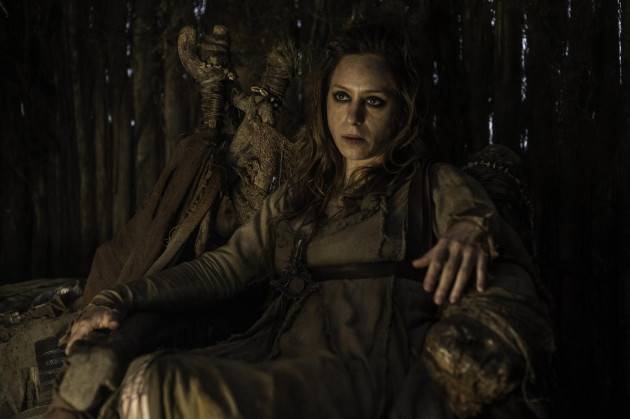 Ricordate Maggy the Frog, la maga che predisse il futuro a Cersei? Finora ci ha preso su tutto, e diversi elementi lasciano intendere che possano essere Daenerys e Jaime a chiudere il cerchio.
Maggy disse: "Sposerai il re e sarai regina fino a quando non verrà un'altra regina, più giovane e più bella di te, a distruggerti e a portarti via ciò che avrai di più caro". Fino alla messa in onda del season finale della sesta stagione, l'interpretazione più naturale portava ad identificare la giovane regina in Margaery e in Tommen, l'ultimo figlio in vita, ciò che di più caro avesse Cersei. Non è andata così, in fondo. È vero: Margaery ha allontanato Tommen dalla madre, ma non l'ha distrutta. Affatto. Cersei non è più la madre che abbiamo conosciuto fino alla morte di Myrcella. Il suicidio dell'ultimo figlio non è stato altro che un danno collaterale di un piano andato a buon fine. La freddezza con la quale ha fissato il cadavere del re defunto lo dimostra.
E allora chi si rivelerà essere la giovane regina? Cosa le porterà via? Sarà Daenerys, probabilmente. E le porterà via il potere, distruggendola definitivamente. La Khaleesi è partita verso Westeros e nella prossima stagione darà l'assalto al Trono di Spade. Avrà a disposizione tre draghi, un'orda di Dothraki e le allenze vitali con Greyjoy, Tyrell e le Serpi di Dorne. Cersei, al contrario, sarà sola e potrà puntare al massimo ad un'alleanza con Euron. L'esito di una battaglia del genere sarebbe fin troppo scontato.
Il secondo punto della profezia, invece, potrebbe dare una risposta ad uno dei quesiti iniziali: cosa succederà tra Jaime e Cersei? Secondo Maggy, infatti, Cersei avrebbe dovuto avere tre figli. "D'oro saranno le loro corone e d'oro i loro sudari. E quando sarai annegata nelle tue stesse lacrime, il valonqar chiuderà le mani attorno alla tua gola bianca e stringerà finché non sopraggiungerà la morte".
La prima parte si è già concretizzata. Joffrey, Tommen e Myrcella sono morti. I primi due da re, la terza da principessa. Resta solo da definire chi ucciderà Cersei. Chi è il valonqar? Il termine è valyriano e indica chiaramente un "fratello minore". Se varrà l'interpretazione letterale, sarà quindi uno tra Jaime (nato pochi minuti dopo Cersei) e Tyrion (il terzo dei figli di Tywin).
Il folletto avrebbe più di un motivo per far fuori l'odiata sorella e non si può escludere l'opzione, ma in questo caso è la Storia ad offrire un grande indizio. Corsi e ricorsi storici, diceva Vico. Corsi e ricorsi storici, sosteniamo anche noi.
La degenerazione della Mad Queen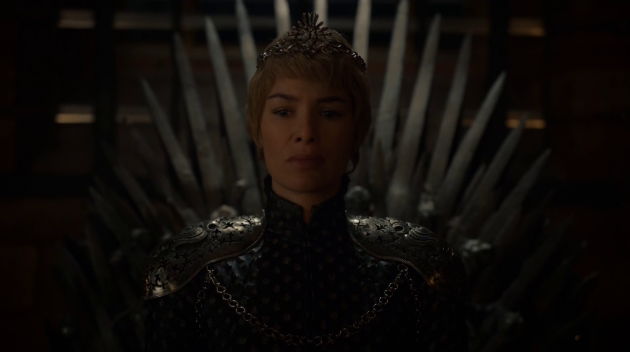 I Targaryen hanno perso tutto. I Targaryen si riprenderanno tutto con gli interessi. Padri e figli non sono una cosa sola e gli errori del passato sono spesso una lezione per il futuro. Oppure un tragico spunto per firmare la propria morte. Daenerys, anche grazie al sostegno di Tyrion, non sarà mai quel che fu suo padre Aerys, mentre Cersei sì. Dal Mad King alla Mad Queen il passo è lungo una sola generazione.
Aerys II concluse l'esperienza da re nel segno dell'Altofuoco, mentre Cersei ha dato avvio al suo regno allo stesso modo. Un piano sventato da una parte, un piano pienamente riuscito dall'altra. Piani simili, medesima follia. L'ultimo re Targaryen era un uomo ossessionato dalle manie di persecuzione, cinico e crudele. Vedeva nemici ovunque. Sognava un fuoco dal quale risorgere, distruggendo tutti gli altri. Come Cersei, in fondo. E pende su di lei una profezia che la tormenta fin da quando era piccola. La sua degenerazione è una pagina scritta sui libri di Storia prima ancora di essersi realizzata pienamente. L'unico elemento che le offriva una parvenza di stabilità erano i figli. Una volta morti, non rimane altro che una scheggia impazzita capace di tutto.
Nel corso della seconda stagione, Daenerys fu protagonista di una visione che potrebbe offrirci un elemento ulteriore a riguardo.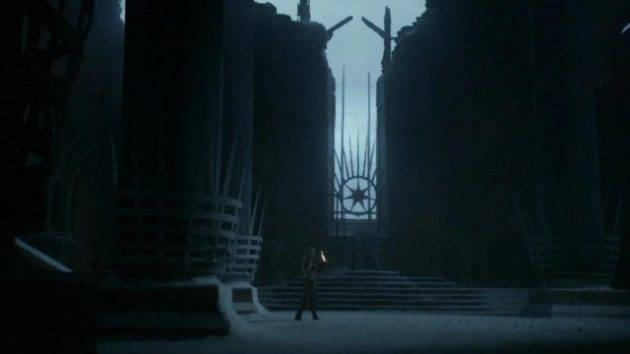 La Khaleesi è sola nella sala del Trono di Spade, per buona parte distrutta e ricoperta dalla neve dell'Inverno ormai giunto. E se non fosse neve? Potrebbe essere cenere. Associarla alle riserve d'Altofuoco ancora presenti ad Approdo del Re è fin troppo scontato e verosimile. Cersei è capace di tutto. Cersei potrebbe distruggere tutto. Qualcuno dovrà fermarla. C'è bisogno di uno sterminatore di re… gine. Il Re Folle fu fatto fuori da Jaime, disposto a mettere da parte onore e giuramenti in nome della salvezza di Approdo del Re. E se fosse lui il valonqar? Ucciderebbe una regnante inadeguata, non la sua Cersei. Lei è morta nel momento in cui il corpo esanime di Myrcella ha fatto ritorno a casa. La fine della Mad Queen lascerebbe spazio al ritorno dei Targaryen e soprattutto dell'amato fratello Tyrion, uno che ha già dimostrato a più riprese di poter essere un Primo Cavaliere magistrale.
Un delitto passionale, più che un'esecuzione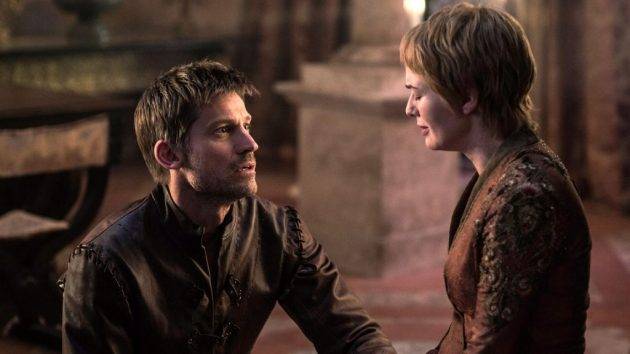 "Chiuderà le mani attorno alla tua gola bianca e stringerà finché non sopraggiungerà la morte". Questa sarebbe tutto, meno che un'esecuzione. Se stessimo trattando un fatto di cronaca nera, si potrebbe parlare tranquillamente di un delitto passionale. L'ultimo atto di un amore che ormai è un pallido riflesso di un passato che non esiste più. Di Cersei, l'amata Cersei, la madre capace di tutto per i propri figli, non è rimasto altro che una donna attaccata temporaneamente al Trono di Spade. Jaime, profondamente diverso, è totalmente disinteressato al potere e agli oneri del cognome che porta. Aveva in Cersei l'ultima ragione di vita. Una volta venuta meno, potrebbe eliminarla con la violenza di un amante rimasto solo e poi suicidarsi.
I due gemelli, venuti al mondo insieme nell'arco di pochi minuti, potrebbero andarsene insieme, l'uno dopo l'altro. L'ultima dimostrazione d'umanità sarà la morte. L'ultima direzione verso la quale rivolgeranno lo sguardo sarà l'ombra nera che solo degli occhi chiusi per sempre possono vedere. Sarebbe la conclusione più naturale di una grande storia d'amore nata e cresciuta in salita. Soli, contro tutti. Insieme, fino all'ultimo momento. Alla faccia dei progetti di Tywin Lannister.
Antonio Casu