Partecipare a Game of Thrones è il sogno della maggior parte della popolazione del mondo occidentale, che siano attori o meno. E per una attore, come è stato dimostrato proprio da coloro che sono riusciti a farne parte, Game of Thrones rappresenta un fantastico trampolino di lancio, una grande possibilità per entrare nel mondo dei grandi attori, e soprattutto di fama e quattrini.
Sono tanti i volti che avremmo potuto vedere in Game of Thrones, e che inevitabilmente avrebbero cambiato l'immagine che noi abbiamo della serie. Immaginatevi una Danerys Targaryen senza il volto di Emilia Clarke, o un Jon Snow che, diamine, un Jon Snow senza la faccia di Jon Snow praticamente! Sarebbe terribile, e a questo "e se" non voglio assolutamente pensare.
E tra coloro che avrebbero potuto cambiare questa immagine che abbiamo ben impressa nella mente c'è proprio la super star di Outlander: Sam Heughan!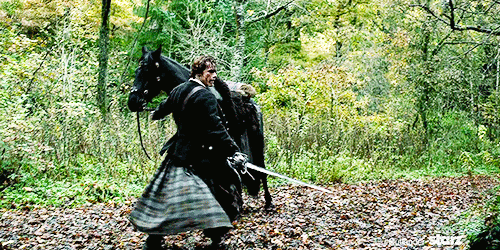 Il ragazzo, perché al tempo era solo un attore come tanti che cercava di trovare il lavoro dei suoi sogni, ha tentato per la bellezza di sette volte i provini per partecipare a Game of Thrones. Per quali ruoli? Sette evidentemente, ma lui ne ha specificati solo tre, in modo più o meno vago.
In primis la tentò per Renly Baratheon, uno dei cinque re che in fin dei conti non dura a lungo, dopo di che, per non andare troppo lontano, si è cimentato con Loras, e in effetti come Cavaliere dei fiori lo vedremmo anche abbastanza bene. Meno bene invece lo vedremmo, o almeno, io lo vedrei, per interpretare uno tra i vari Guardiani della Notte per cui fece il provino, ormai disperato nell'essere sempre scartato.
Il bello scozzese ha dichiarato che ci è sempre andato molto vicino, talmente vicino da poter quasi assaporare il ruolo, e dentro di lui, ogni volta gridava "Andiamo ragazzi, datemi almeno una spada!"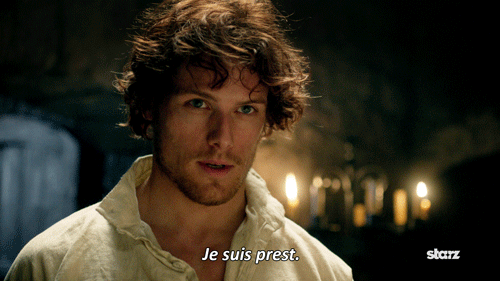 Al tempo non gli andò così bene, evidentemente, ma proprio la storia di Sam dovrebbe insegnarci qualcosa. Se non ci fosse stato tutto l'allenamento fatto per partecipare a Game of Thrones probabilmente non avrebbe ottenuto la parte del protagonista di Outlander.
"Sai, hai in mente tanti progetti, fai tante audizioni, fai provini per altri show, ho fatto tantissima esperienza con questo processo. E forse sono diventato più sicuro di me stesso. E quando mi sono trovato davanti a Jamie Fraser e ad Outlander ho percepito qualcosa per questo progetto. Questo ruolo lo sentivo diverso. Conoscevo questo personaggio, sentivo una connessione con lui"
Fare l'attore non è un mestiere semplice, e saranno sempre di più i rifiuti dei sì, e l'unica cosa che puoi sperare è che uno di quei pochi sì sia il sì giusto, quello in grado di svoltare la tua vita, e nel frattempo l'unica cosa che puoi fare è studiare, impegnarti, provare e riprovare. Sam ha imparato a cavalcare, a combattere e ha addirittura imparato il gaelico, ma poi il risultati di tanta fatica prima o poi arrivano sempre.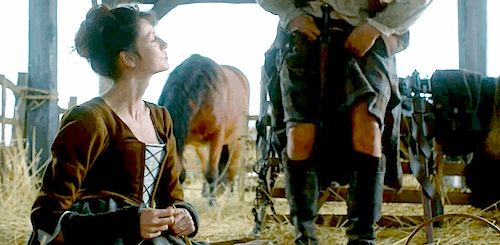 E dopotutto se sei scozzese e riesci a rendere famose un paio di ginocchia sotto un kilt, potresti essere anche acclamato eroe nazionale.