Non state dormendo la notte, ammettetelo. Il 24 aprile si avvicina inesorabilmente e vi stringe in una morsa di dubbi, pensieri, speranze e incubi. Fan di Game of Thrones, ammettetelo: aspettate la sesta stagione con l'ansia di uno studente che si presenta impreparato all'esame col professore più stronzo. Perché Martin è un magnifico stronzo, diciamolo.
L'articolo che segue non si pone l'obiettivo di rasserenare le vostre notti, ma proverà a far luce su alcune domande rimaste irrisolte. Finora, almeno. E così sarà ancora per un po'. Non siamo mica il professore stronzo, d'altronde, ma un Bignami che guarda al futuro.
Dieci domande per dieci situazioni. Dieci situazioni per dieci domande. E la notte va a farsi benedire. Ci proviamo, comunque.
State alla larga se non volete imbattervi in potenziali spoiler, ovviamente.
Dieci misteri irrisolti di Game of Thrones
1. Chi è realmente l'Alto Passero?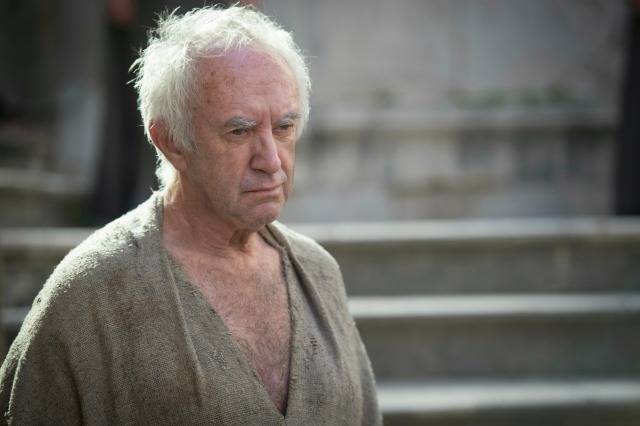 Chiamatelo Savonarola, chiamatelo papa Francesco, chiamatelo un po' come vi pare, ma la verità è solo una: è un personaggio tremendamente affascinante. Pensiamoci un attimo: è comparso dal nulla ad Approdo del Re, è l'uomo nel mondo di Westeros apparentemente più lontano dalle dinamiche di potere più becere, e, nonostante ciò, in pochissimo tempo ha messo in scacco quel che resta dei Lannister ed è diventato il personaggio più potente della capitale dei Sette Regni. Mica male per uno che predica fede e austerità, vero?
Un quesito, tuttavia, sorge spontaneo: chi diavolo è? Cosa sappiamo dell'Alto Passero prima di diventare l'Alto Septon? Cosa sappiamo dell'Alto Passero prima di diventare l'Alto Passero? Nulla, o quasi, ma siamo sicuri che la sesta stagione farà luce abbondantemente sulla sua vera identità. Il motivo lo capirete meglio nei prossimi paragrafi, e si resterà sempre sul piano delle supposizioni fondate, ma è sufficiente fare un solo nome per evocare una delle teorie più affascinanti sul futuro di Game of Thrones: Howland Reed.
Ne ha parlato ampiamente Diletta Dan in questo articolo.