Appena due settimane fa lo scrittore americano Saul Austerlitz ha pubblicato il suo libro Generation Friends: An Inside Look at the Show That Defined a Television Era. Un'opera che farà venire le lacrime agli occhi a chiunque – figlio degli anni '80-'90 o meno – abbia percepito un segno lasciato su di sè dalla sit-com più amata di tutti i tempi. Ma il libro di Austerlitz non è solo una manna dal cielo per nostalgici di Friends consumati da infiniti rewatch. È altresì un tuffo nella storia della serie che analizza tutto il fenomeno, infilandosi tra le trame e i retroscena rimasti finora nascosti. Quelli che i fan più accaniti non sono mai stanchi di scoprire.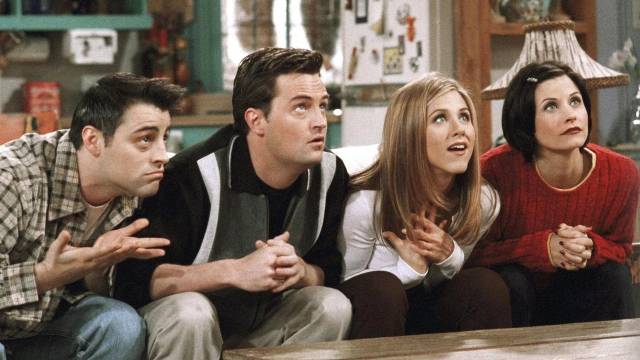 E tra questi, a quanto pare, figura un aneddoto relativo a un veto imposto da una delle star di Friends a uno dei siparietti proposti dai creatori.
La star in questione è Matthew Perry, interprete dell'indimenticato Chandler. La puntata in questione invece lo avrebbe visto intrufolarsi in un gay bar perchè pazzo dei tramezzini di pesce dello chef. Sarebbe stata insomma una sorta di… The one when Chandler sneaks into a gay bar because of the tuna melts? Secondo Austerlitz sì. E questo sarebbe stato il siparietto che proprio non andava giù a Perry. Difficile da immaginare dato che attorno a Chandler hanno sempre gravitato un numero infinito di battute sull'omosessualità. Eppure a questa sottotrama Perry impose il suo veto e, a detta dello scrittore, non se ne parlò più.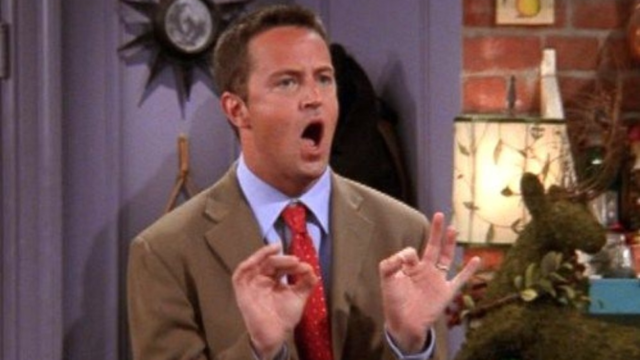 Ma nel libro si parla anche di altri episodi proposti ma mai realizzati.
Come quello che avrebbe visto Rachel trasferirsi a casa di Gunther (e il cervello di quest'ultimo esplodere, molto probabilmente). O quello in cui Chandler, alle prese col suo solito umorismo compulsivo, viene arrestato in aeroporto per aver fatto del sarcasmo con i presenti sull'evitare battute in merito a bombe o dirottamenti una volta saliti in aereo. Ovviamente quest'ultima idea fu eliminata alla luce di quanto accaduto l'11 Settembre.
Insomma a quindici anni dalla fine della serie le curiosità in merito continuano a essere un'infinità. E ora abbiamo una valanga di nuovi retroscena direttamente nero su bianco. Pronti in libreria per coloro che di Friends non ne hanno davvero mai abbastanza.