Un regalo. Questo è ciò che sembra arrivare sotto l'albero di Natale per tutti i fan di una delle produzioni comedy che ha cambiato la storia del piccolo schermo: Friends. Questa serie tv è stata uno dei più grandi spettacoli degli anni '90 e ha ancora un seguito enorme in tutto il mondo. Non solo lo spettacolo appare sui canali del digitale terrestre con repliche continue, ma ha anche ottenuto un posto nella libreria del colosso Netflix. Ciò ha dato alla serie una seconda giovinezza anni dopo che essere stata sospesa.
Sebbene Friends sia ormai terminata molti anni fa, ci sono molti fan che adorerebbero che tornasse. Da sempre è nell'aria una possibile reunion, con voci dietro l'angolo che a volte smentiscono e a volte confermano, ma tutto questo potrebbe effettivamente diventare realtà nel prossimo futuro. HBO Max ha annunciato a sorpresa che sta attualmente cercando di far accadere quello che tutti i fan desiderano: una reunion di Friends.
Ecco cosa sappiamo di questa entusiasmante idea di far tornare Friends in TV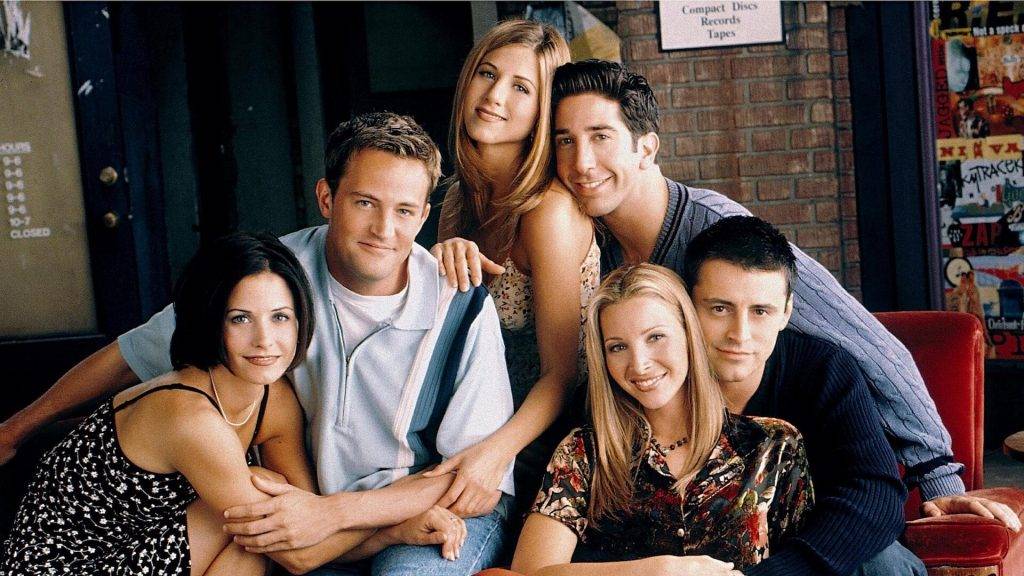 Lo show è stato presentato per la prima volta nel 1994, con Jennifer Aniston, Courteney Cox, Lisa Kudrow, Matt LeBlanc, Matthew Perry e David Schwimmer come un gruppo di giovani adulti che hanno tra i 20 e i 30 anni e vivono insieme a New York. Il gruppo di amici ha raccontato per anni la loro storia fatta di carriere, famiglie, relazioni e imprevisti a milioni di spettatori.
Grazie a tutto questo Friends è diventata una delle serie più popolari di tutti i tempi ed è stato uno degli spettacoli più visti degli anni 2000. Friends è stato anche mandato in onda numerose volte negli Stati Uniti e in molti paesi del mondo, fruttando 1 miliardo di dollari di entrate ogni anno a Warner Bros. I membri del cast continuano a guadagnare ancora oggi circa 20 milioni di dollari solo per aver lavorato alla sitcom.
I pareri degli attori
Friends, per molti attori protagonisti della serie, è stato un trampolino di lancio nel mondo del cinema e ha segnato le loro carriere. Negli ultimi anni, tuttavia, molti di loro hanno espresso poca emozione nel fare una reunion per provare a far ripartire la serie tv. Ad esempio, Lisa Kudrow, che interpreta Phoebe, una volta disse: "Lo show riguardava le persone tra i 20, i 30 anni, non le persone tra i 40 e i 50 anni. E se a 50 abbiamo gli stessi problemi di prima, allora è solo triste."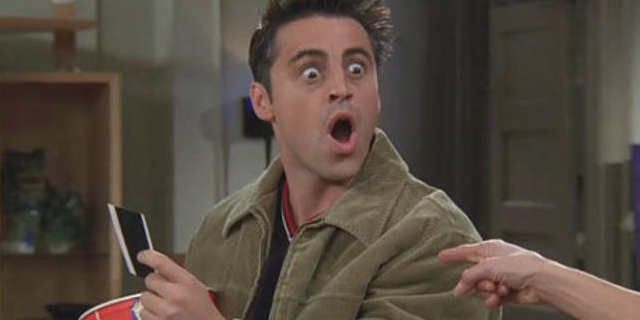 Anche Matt LeBlanc (parliamo del suo commovente provino in questo articolo), che interpretava Joey, ha concordato sul fatto che "semplicemente non sarebbe lo stesso". Nel frattempo, Matthew Perry, il Chandler di Friends, ha dichiarato che la serie "fosse finita così in alto" da essere impossibile farla ripartire, non sembrava quindi una buona idea provare e ricominciare. Poco tempo fa però, stupendo tutti, Courteney Cox ha infuocato i fan dicendo "Anche se i membri del cast non sembravano troppo speranzosi in passato, ora potrebbero effettivamente avere un' idea diversa riguardo la reunion". Quella era la prima volta che uno degli attori metteva in tavola l'idea di un possibile ritorno in scena.
I recenti sviluppi sulla reunion di Friends
Durante una visita all'Ellen DeGeneres Show il mese scorso, Jennifer Aniston ha rivelato che dopo tutto una riunione di Friends potrebbe non essere così inverosimile. Anche se non ha detto apertamente che si sta lavorando per farla accadere, ha detto cose che possono far sperare i tanti fan: "Ci piacerebbe che ci fosse qualcosa. Ma non sappiamo cosa sia quel qualcosa. Quindi ci stiamo solo provando, ci stiamo davvero provando. Stiamo lavorando a qualcosa".
Sembra che la Aniston (in questo articolo vi raccontiamo del suo cachet ai tempi della messa in onda della serie) sia uno dei membri del cast che più sarebbe entusiasta di lavorare di nuovo su Friends. Dopotutto, la prima foto che ha pubblicato su Instagram dopo essersi iscritta al social in ottobre è stata quella degli attori del cast riuniti. Inoltre, una fonte non ben identificata ha dichiarato a People: "Friends è stato il progetto più importante e più amato di sempre per Jen. Alla fine, ha praticamente pianto per giorni". Una speranza quindi per tutti i fan.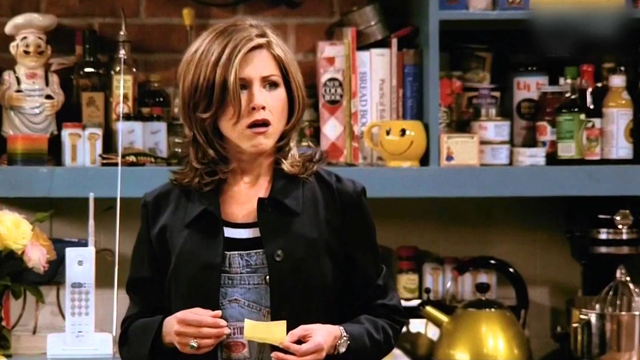 Le voci e l'avvento di HBO Max
All'inizio di questo mese, gli addetti ai lavori hanno anche rivelato a The Hollywood Reporter che l'intenzione di Warner Bros è molto seria e vuole assolutamente fare una riunione di Friends. Soprattutto perché consentirebbe al suo prossimo servizio di streaming, HBO Max, di competere con l'agguerrita concorrenza di Netflix, Hulu e Disney +. Secondo The Hollywood Reporter, Warner Bros sta attualmente discutendo con i membri del cast originale, così come con i creatori David Crane e Marta Kauffman. Tuttavia, nulla è certo ancora al momento e i fan non dovrebbero sperare troppo che si avveri il loro sogno.
Cosa aspettarsi quindi? Che se la riunione del cast si farà, non sarà solo per meri scopi economici, ma per tornare a raccontare qualcosa di bello e divertente come ha fatto la stessa Friends venti anni fa.