Il momento di gloria di M*A*S*H*, Friends e molte altre serie tv è stato il giorno in cui hanno conquistato il mondo… con un episodio.
Rispetto al passato, l'esperienza televisiva che si può avere al giorno d'oggi è molto più variegata. Se anni fa il numero di programmi era limitato, ora abbiamo una gamma di opzioni talmente ampia da mettere in difficoltà lo spettatore. Questo fattore deve essere sempre tenuto in considerazione nel momento in cui si cerca di capire perché alcune serie televisive di decenni fa abbiano raggiunto un successo esorbitante, di cui si sente l'eco ancora adesso, come nel caso di Friends.
Ciò che abbiamo cercato di fare in questo articolo, basandoci sui dati raccolti dalla Nielsen Media Research, è stato stilare una lista dei 10 episodi più visti in assoluto nella storia delle serie tv: ci siamo quindi concentrati sì sul rating, ma soprattutto sul continuo aggiornamento dei dati numerici, per capire non solo quali puntate hanno catturato l'attenzione al momento della messa in onda, ma anche quali sono quelle che ancora oggi, nel 2019, sono riuscite a mantenere una posizione sul podio. Ecco il risultato.
10) All in the Family – "Il problema di Edith"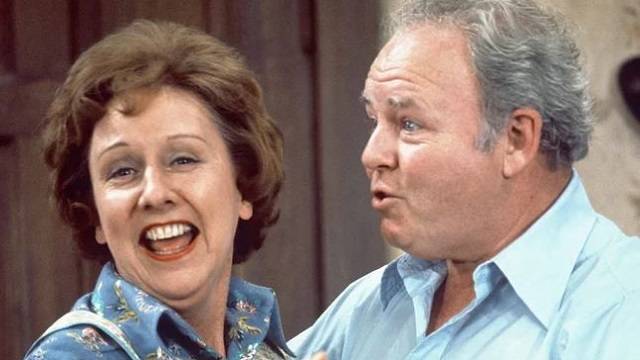 All In The Family (Arcibaldo, nella versione italiana) è stata una serie al contempo rivoluzionaria e convenzionale, il genere di spettacolo che ha utilizzato il formato della sitcom per analizzare e affrontare problemi di una certa complessità. Anche l'episodio "Il problema di Edith" segue questa tendenza, mira alla risata dello spettatore e intanto tratta tematiche delicata e verosimili, in cui è facile immedesimarsi. Il 40,7% delle famiglie si era sintonizzato per la visione, rendendo questa puntata la più vista dell'intera serie.