Quante serie tv sono uscite nell'ultimo periodo? Questo mese abbiamo potuto vedere la seconda stagione di Le terrificanti avventure di Sabrina, i nuovi episodi di The Tick e di Killing Eve, e ovviamente la prima puntata dell'attesissima ultima stagione di Game of Thrones. Può capitare quindi che, presi come siamo dalla serie tratta dai romanzi di George R. R. Martin (leggi qui cosa ha detto lo scrittore sulla fine dello show), ci perdiamo delle belle serie poco pubblicizzati ma che meritano di essere viste. È per questo che vogliamo venire in vostro aiuto, consigliandovi di non sottovalutare Fosse/Verdon.
Questa serie tv che sarà trasmessa dal 18 aprile su FoxLife ha tutte le carte in regola per essere un ottimo prodotto televisivo!
La nuova miniserie della FX prodotta da George Stelzner, Lin-Manuel Miranda e Thomas Kail, è basata sul libro Fosse di Sam Wasson e ha nel cast la bellissima Michelle Williams. Accanto a lei a recitare la parte di Fosse, l'uomo che ha cambiato per sempre il modo di fare musical, troviamo Sam Rockwell che in Tre Manifesti a Ebbing, Missouri ha dato prova di tutto il suo talento. Nel cast figurano anche Margaret Qualley, Norbert Leo Butz, Aya Cash e Kelli Barrett che reciterà nei panni della celebre star Liza Minnelli. La sceneggiatura è stata scritta da Steven Levenson che nel 2017 ha vinto un Tony Award per il musical rivelazione dell'anno Dear Evan Hansen e che per il piccolo schermo è già stato lo showrunner di Masters of Sex.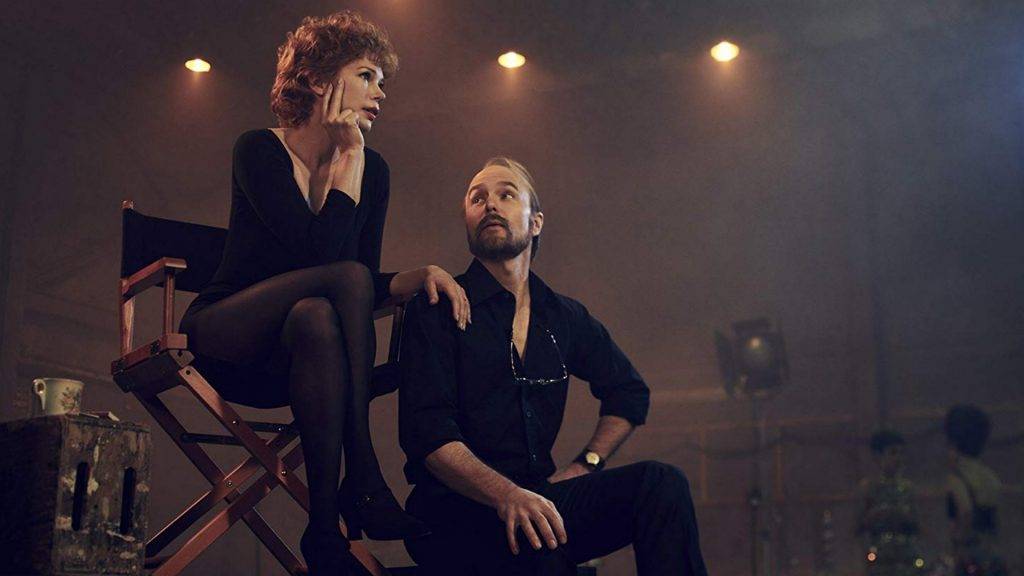 Al centro di Fosse/Verdon c'è il sodalizio artistico e la storia d'amore tra questi due straordinari artisti che hanno rivoluzionato l'intrattenimento americano!
Bob Fosse è infatti il ballerino che ha coreografato e diretto alcuni dei musical più famosi e belli di tutti i tempi, come Cabaret e All That Jazz, portando alla ribalta grandi dive come Liza Minnelli. Arrivato a Hollywood con il desiderio di diventare il nuovo Fred Astaire, dovette presto rinunciare al suo sogno a causa della calvizia che gli impediva di ottenere molti dei ruoli cinematografici. Per fortuna alcuni produttori di Broadway notarono le sue grandi doti di ballerino e lo convinsero a dirigere le coreografie di due importanti musical, The Pajama Game e Damn Yankees. Questi due lavori gli aprirono le porte di Broadway e gli fecero conoscere l'amore della sua vita, la ballerina Gwen Verdon.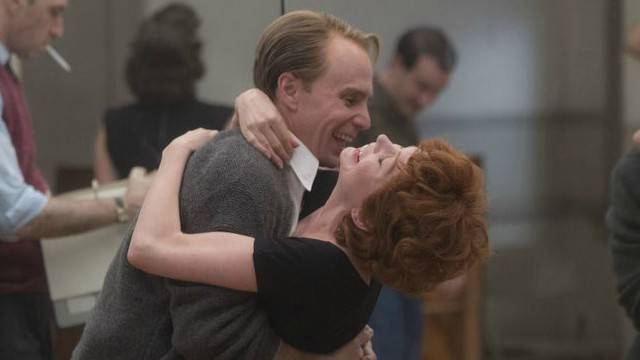 Quando uno dei coreografi più promettenti e la ballerina più famosa del momento si incontrarono, nacque una storia d'amore che ha fatto sognare il mondo intero. I due hanno lavorato, ballato, e dato vita a nuovi stili di danza, ma soprattutto si sono amati follemente. Il loro matrimonio non è durato a lungo, eppure non hanno smesso di ballare e creare fin quando Bob non è spirato tra le braccia della sua Gwen a pochi chilometri da un teatro in cui stava per essere messo in scena il primo spettacolo a cui avevano lavorato. La serie della FX racconterà proprio la tormentata storia di questi due artisti che hanno cambiato il mondo della danza e vinto decine di premi.
L'attrice che abbiamo amato in Dawson's Creek ha detto che era proprio il tenero romanticismo di Fosse a nutrire la relazione, ma nonostante ciò il loro sodalizio artistico era anche molto conflittuale. Inoltre si è detta molto entusiasta di recitare nei panni di Gwen Verdon. Ha infatti detto ai giornalisti:
La serie non è solo una sorta di spaccato sul mondo e sulla creatività di questi due artisti autentici. È anche una storia d'amore e di scambi creativi profonda e piena di contrasti. Mi sono scoperta emozionata e intimorita, orgogliosa e vulnerabile come poche volte mi era accaduto. Ho sempre pensato che è un bene guardare al passato, far conoscere ai giovani spettatori pagine della storia di Broadway o di Hollywood. Le biografie vanno di moda in questo momento ed è una gran cosa. Verdon era una donna riservata, mai si vantava dei suoi successi e quando conquistò la copertina di Time nel 1955 per la sua grande prova nel musical Damn Yankees mai speculò od ostentò, mercificandola, la sua notorietà, il suo professionismo e la ferrea disciplina che da sempre la legava alla danza.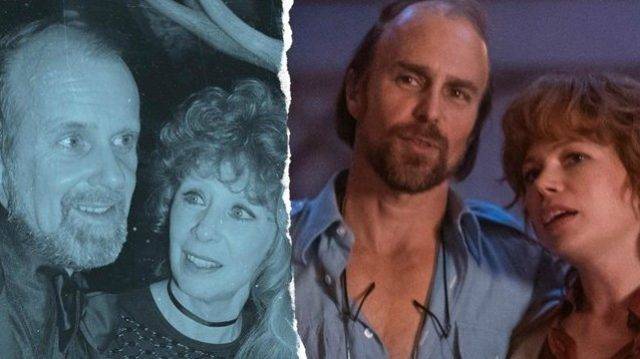 Il primo degli otto episodi che comporranno la miniserie è stato già trasmesso in America la settimana scorsa e ha raccolto critiche entusiastiche. I due attori protagonisti si sono calati nella parte in maniera convincente e la chimica tra loro è fantastica anche nelle scene di danza. Pare che tra l'altro siano queste le parti più affascinanti dell'intera serie. Lo show sicuramente non passerà in sordina e otterrà molte nomination alle premiazioni più importanti.
Se volete quindi lasciarvi travolgere dalle musiche e i colori di Broadway, e volete sognare con un'appassionante storia d'amore, sintonizzatevi su FoxLife alle 21 per guardare il primo episodio di Fosse/Verdon!