Per chi come me è cresciuto sognando la perfetta love story alla Nicholas Sparks, le storie d'amore nei film hanno rappresentato una buona fetta delle produzioni viste durante l'adolescenza.
Se però alcuni classici come Titanic e One Day non possono mancare nella lista dei veri amanti del genere, alcuni film è sicuramente meglio lasciarli perdere in quanto tra trama, attori e finali scontati e poco credibili rischiano soltanto di rovinarci la giornata. Alcuni ce li siamo andati a cercare, altri ci sono stati consigliati ed altri ancora li abbiamo cominciati un pò incoscienti, forse attirati da una locandina che prometteva grandi emozioni. Il punto è solo uno: sono stati una gran perdita di tempo.
Vediamo le 9 storie d'amore nei film che non avrei voluto vedere
1) Holidate (2020)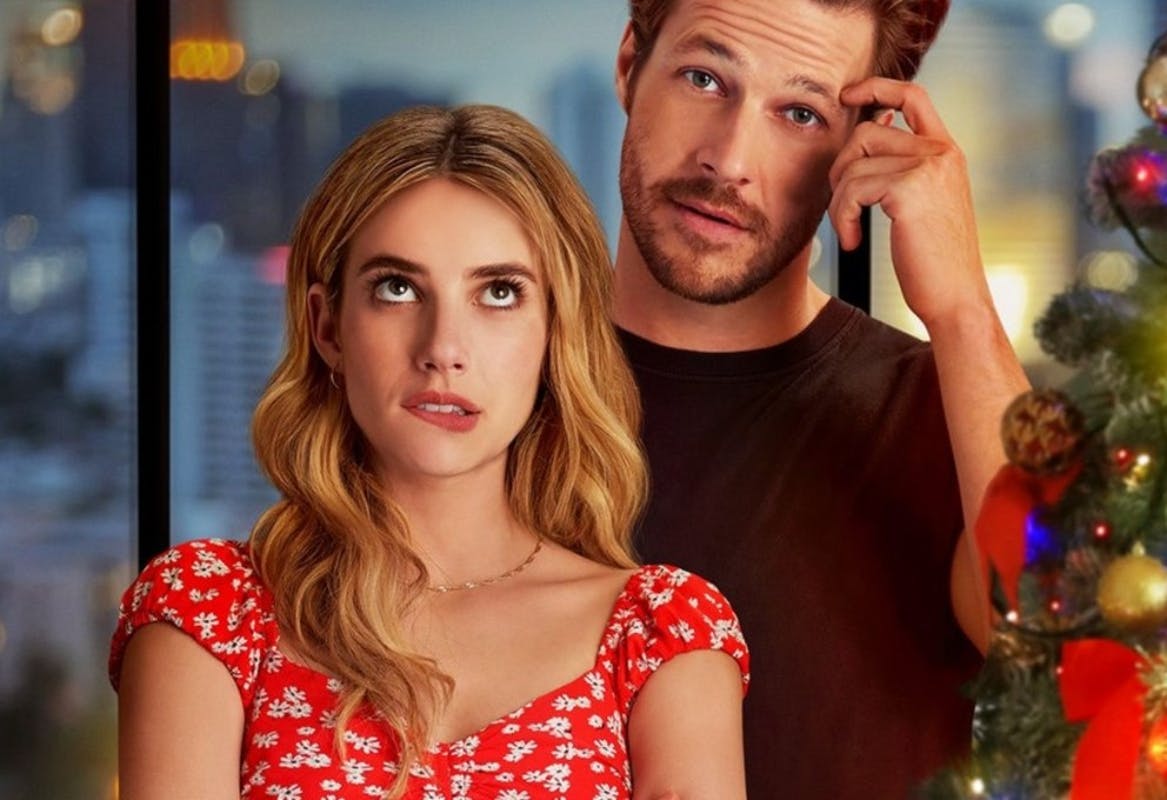 Uscita a Natale scorso, Holidate è il classico film in uscita nel periodo natalizio, che promette una storia d'amore con un finale scontato, tanto dramma mascherato da battute che non fanno ridere e la classica attrice famosa per creare un pò di hype intorno al nulla.
Tutto inizia con la solita solfa: un uomo, una donna, entrambi single e decisi a divertirsi senza impegno, chiaramente nel periodo di Natale (sennò chi lo guarderebbe?). Così iniziano una specie di gioco, in cui si beffano degli altri e si promettono un rapporto senza stress, né passione, e sicuramente senza amore.
Il finale non sto neanche a descrivervelo, perché queste storielle inutili potrebbero essere raccontate con un classico "c'era una volta…vissero tutti felici e contenti", ma piuttosto parliamo della parte più originale di tutte: due protagonisti, in un film di Natale, che odiano il Natale (lo so, non avete mai sentito nulla di simile).
Holidate è semplicemente scontato e noioso, e se non ci fosse come protagonista la bravissima Emma Roberts, probabilmente non lo avrebbe guardato nessuno.
2) Warm Bodies (2013)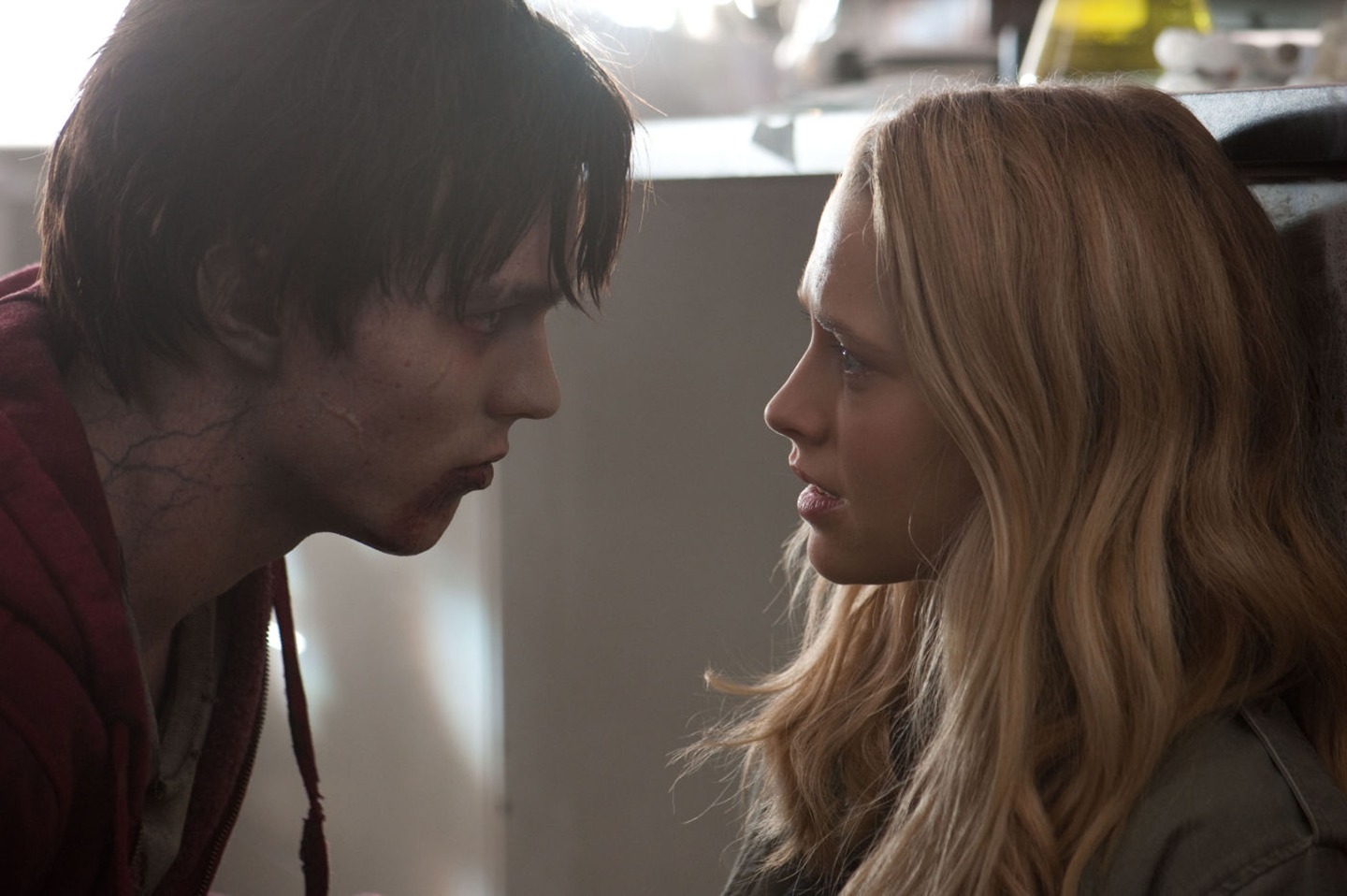 Tra le storie d'amore nei film troviamo anche quella tra un morto e una viva.
Warm Bodies è completamente un altro discorso. Storia non convenzionale, ma dal finale ugualmente scontato, fa venire la nausea per ben altro motivo: è una storia tra una ragazza e uno zombie.
R è uno zombie un po' disgustoso (potrebbe essere altrimenti?), sporco e in evidente stato di decomposizione, ma diciamo anche non totalmente da buttare per i suoi bellissimi occhi. Dopo aver invaso il mondo insieme ai suoi (disgustosi) fratelli, vaga per la terra sognando una vita normale. Qui incontra July, una ragazza con evidenti perversioni che se ne innamora e gli permetterà di scoprire emozioni sconosciute.
Classica storia alla Romeo e Giulietta, in cui la famiglia di morti viventi vuole ucciderla e il padre di July vuole di meglio per la ragazza. Che insomma, come potremmo giudicarlo, "ciao papà mi sono innamorata di un ragazzo, ah è morto ed è in decomposizione".
Nonostante ciò, la trama è carina e si salva sicuramente di più rispetto a Holidate, ma resta comunque un tantino nauseante.
3) After 3 (2021)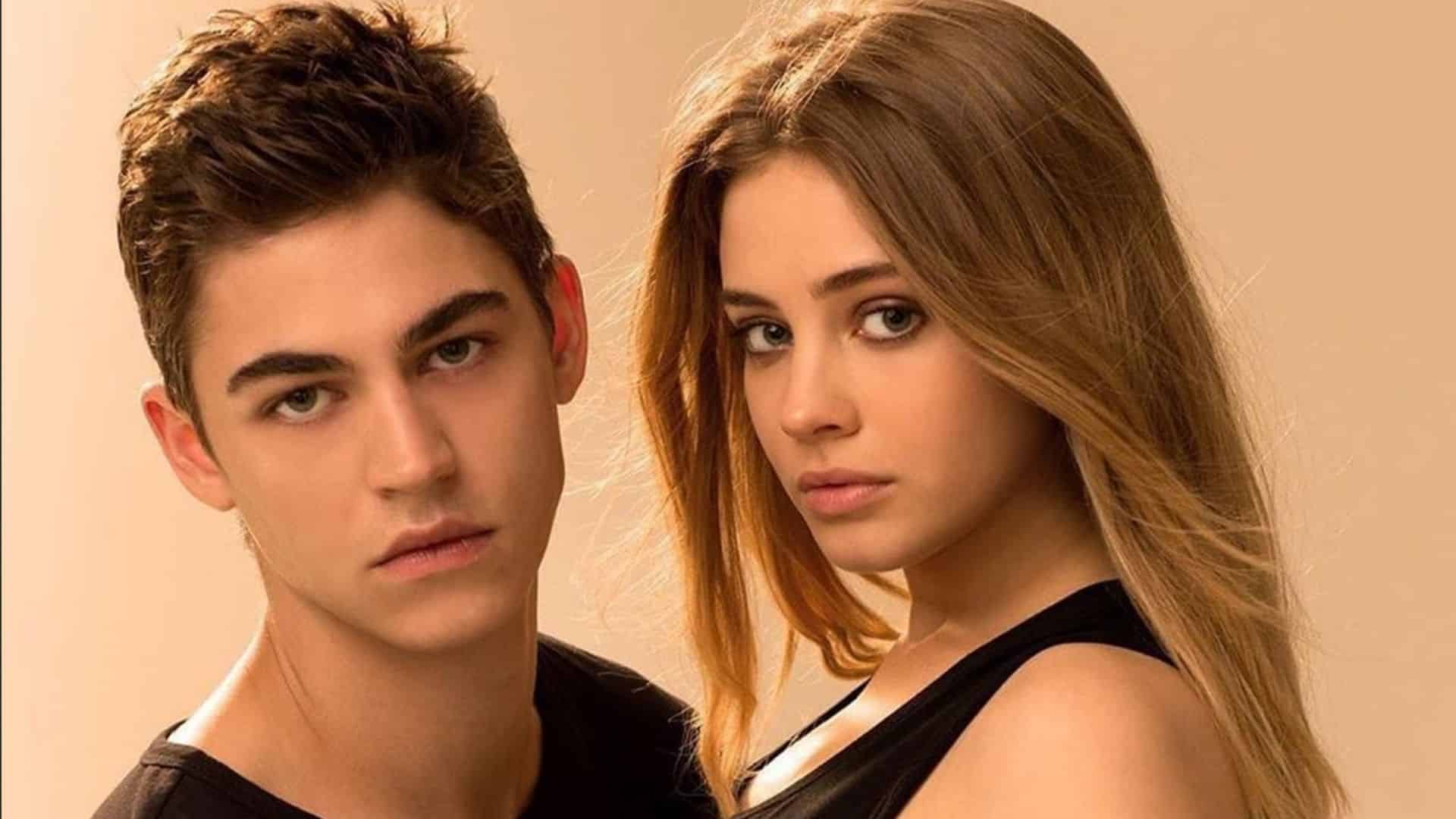 Non scampa neanche After 3 (qui trovate la recensione dell'ultimo capitolo), un agglomerato di stereotipi, pessimi esempi e assurdità. In questo caso però c'era da aspettarsela. Se il primo capitolo si era fatto quantomeno guardare, gli ultimi due sono tutto ciò che ci può essere di sbagliato in una storia d'amore, riassumibile in "litigate, sesso, litigate, sesso, litigate, sesso".
In After 3 non succede assolutamente nulla. Un film noioso, scontato e totalmente ispirato alle più belle storie d'amore, rese in questa narrazione un bisticcio tra adolescenti che poteva concludersi nel primo film.
Tessa e Hardin sono ormai una coppia, corteggiati da mezzo mondo e con le famiglie più disastrate di sempre, intenti a portare avanti una storia che funzionerebbe benissimo se non si inventassero ogni due secondi problemi inesistenti per mandare avanti la trama, che risulta solo scarna e assurda. Il continuo recast, poi, non ci permette nemmeno di stare al passo con gli eventi, che risultano così ancor più caotici.
4) Love, Guaranteed (2020)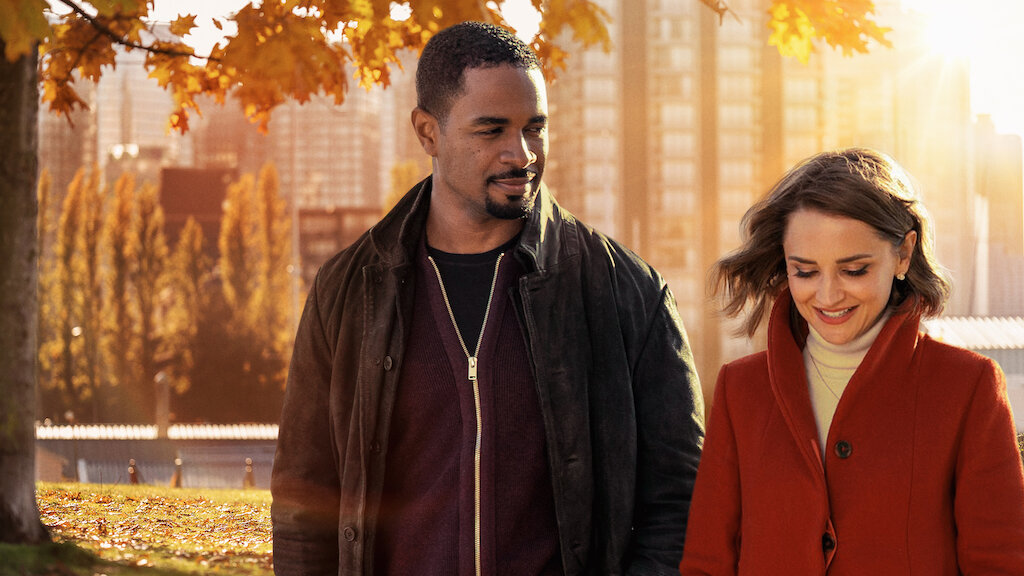 Il 2020 in casa Netflix è stato l'anno degli insuccessi sotto il punto di vista delle storie d'amore nei film. Di fatto, se uno avesse avuto la sfortuna di guardare Holidate e Love, Guaranteed di seguito, avrebbe passato sicuramente una brutta giornata.
Altra storia scontata, altra corsa.
La trama racconta di un'avvocatessa squattrinata che un giorno riceve nel suo studio un uomo bello e affascinante intenzionato a trascinare in tribunale un sito di incontri che assicura di far trovare l'amore, ma che con lui ha fallito miseramente. Ovviamente il bell'imbusto, dopo 986 appuntamenti, invece di andare da un'analista e farsi due domande (e darsi tre risposte), decide di perseguire legalmente il sito (perchè mai dovrebbe essere colpa sua?), innescando chiaramente questo rapporto con l'avvocatessa, che non lascia neanche per un secondo intendere un finale scontato tra i due.
5) 365 giorni (2020)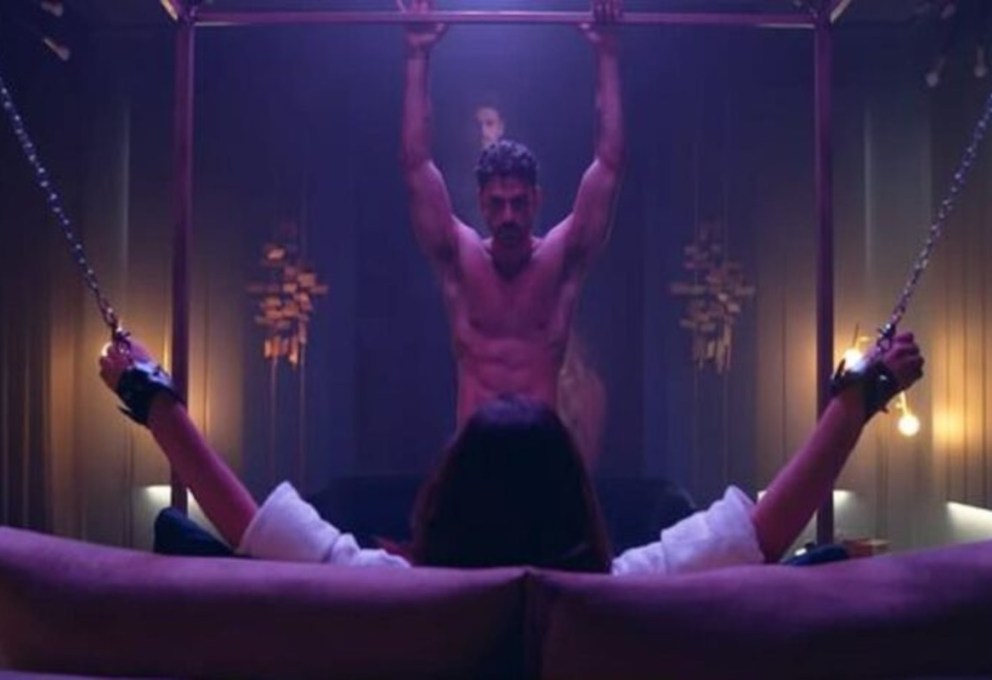 365 giorni è tra le storie d'amore nei film peggiori di sempre
Che anno terrificante per i film d'amore, e più si scorre questa lista più penso a cosa stessero pensando gli sceneggiatori in quel periodo (comprensibile, dai).
Il premio dell'anno alla più terrificante storia d'amore va però alla brutta copia della già brutta 50 Sfumature di Grigio.
365 giorni è una storia, scusatemi se non riesco neanche a definirla storia d'amore, tra un rapitore e una fuori di testa.
È la storia di Laura, una giovane donna polacca, che viene improvvisamente rapita da Massimo, membro di una famiglia siciliana affiliata alla mafia. L'uomo le darà 365 giorni di tempo per innamorarsi di lui, un romanticone insomma.
Se per certi versi ci ricorda il momento in cui Step disse a Babi che arrivati al processo lei non avrebbe testimoniato perché innamorata di lui, la storia tra Massimo e Laura è veramente raccapricciante. Una sorta di storia tossica che ingloba sindrome di Stoccolma, problemi mentali, mafia, violenza e sesso. Il tutto con una recitazione che neanche se si fossero impegnati sarebbero riusciti a farla peggio di così. Il finale, poi, una vera tragedia romantica.
6) Fallen (2016)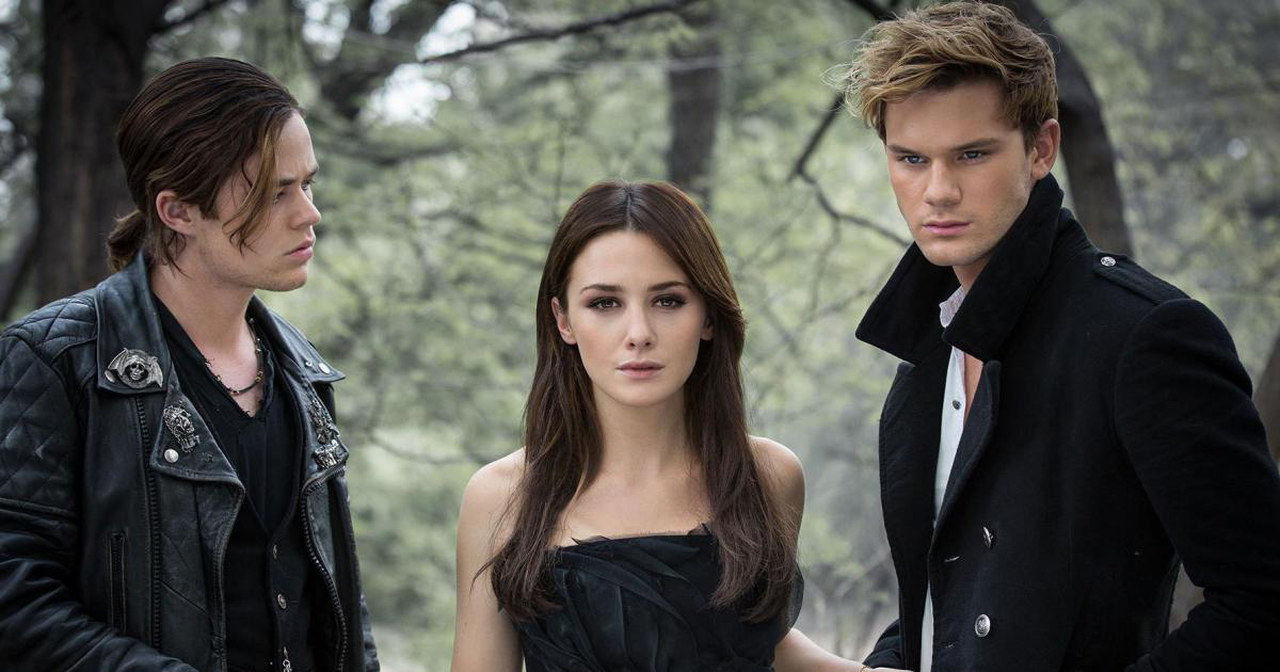 Premessa: faccio parte di quelle ragazze che hanno follemente amato i libri, quindi il mio giudizio si basa unicamente su uno dei film più fallimentari ispirati ai libri di sempre.
Partiamo dalla trama che ci aveva fatto sognare, ovvero la storia d'amore oltre il tempo e lo spazio tra Luce e il suo angelo caduto. Una storia scritta benissimo e veramente tra le più belle storie d'amore lette a quei tempi. Poi è arrivato il film e il primo shock è stato scoprire la scelta degli attori, in particolare il ruolo di Daniel. Il tentativo poi di racchiudere tutto in un film fatto male, le cui ambientazioni non ci permettono di immergerci neanche un secondo nella magia che c'era stata nel leggerlo, ha portato questa storia al totale fallimento.
Non per niente, non sono più stati fatti film ispirati ai sequel, e sicuramente è stato meglio così.
7) Naomi + Ely's No Kiss List (2015)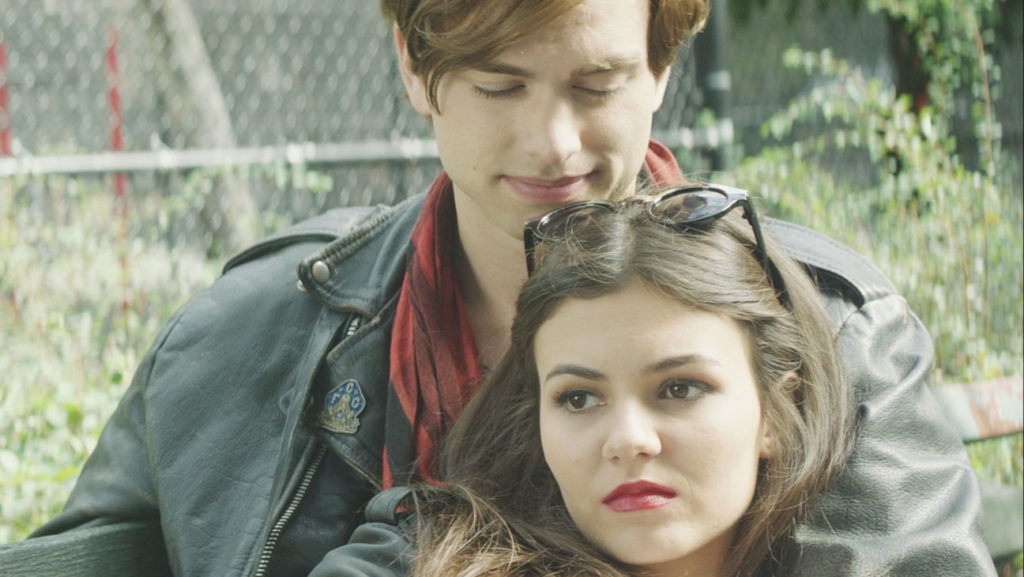 Tra le storie d'amore nei film questa è tra le meno emozionanti in assoluto.
Ai livelli di film come LOL – Pazza del mio migliore amico (ma lì c'era Miley Cyrus che amiamo), anche questo film dal titolo lunghissimo e che non ripeterò, fa parte di quelli la cui mole emozionale è talmente bassa da poter essere visto mentre si stira.
Naomi ed Ely, il suo migliore amico gay (di cui lei si innamora lo stesso e che tenta di convincere a stare con lei), decidono di preservare la loro amicizia approvando una sorta di patto e stilando una lista con i nomi degli uomini che si vietano a vicenda di sedurre. Perché tra amici si fa così no?
Chiaramente questo patto è deleterio, perchè come ci insegnano film di più spessore, al cuor non si comanda. Tra drammi e litigi, il finale non apporta nulla di nuovo di quel che abbiamo visto all'inizio.
8) He's All That (2021)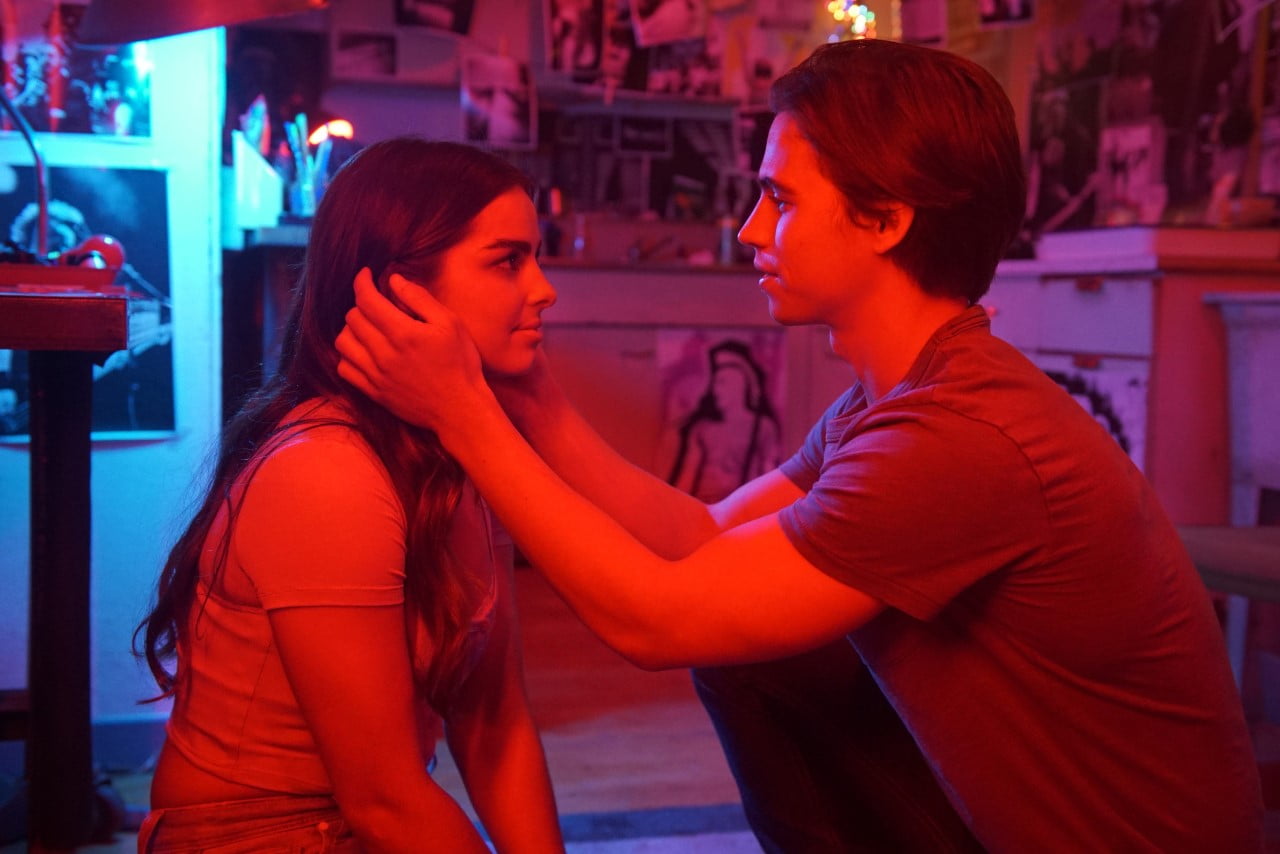 Non mancano le storie d'amore dei film passati.
Prendete un film romantico e molto amato degli anni '90, togliete i due bravissimi attori principali, metteteci una tik toker inutile, un ragazzino a cui non piace fare la doccia, un ex fidanzato che ha esagerato con lo shampoo Schulz, qualche dialogo da film Disney Channel: et voilà, ecco He's All That.
Film attesissimo per la presenza della Tik Toker amica delle Kardashian, Addison Rae, He's All That è uno dei film romantici più nauseanti, scontati e ricchi di cliché di sempre.
Inizia con la battaglia di un'influencer che, per riconquistare la sua agente dopo una gaffe, scommette che al prossimo restyling trasformerà lo studente meno popolare nel re del ballo studentesco. Il problema qui non è tanto la trama scontata, che di fatto aveva funzionato benissimo negli anni '90, ma la riduzione di un film romantico con i fiocchi a un filmetto da mettere in sottofondo mentre si guarda qualche reel su Instagram. Dialoghi scontati, nessuna emozione. Solo tanto, tanto trash.
9) Love Hard (2021)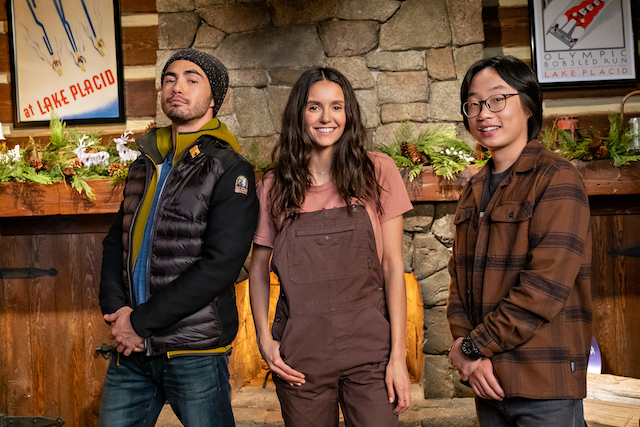 Mi dispiace molto dirlo, perché su Nina Dobrev e Darren Barnet (Paxton di Never Have I Ever) nutrivo grandi aspettative. Illusa io e tutti voi, se vi aspettavate un filmetto di Natale diverso da Holidate e con più spessore dei film dell'egocentrica Vanessa Hudgens (che per la cronaca arriva su Netflix con un film in cui interpreta sè stessa 4 volte, in pratica c'è solo lei), vi sbagliavate di grosso.
Natalie è una giornalista e scrive articoli che raccontano dei suoi fallimenti amorosi e in particolare dei suoi fallimentari incontri online. Dopo l'ultima delusione, invece di cancellare l'app e cercare l'anima gemella nel mondo reale, si concede un altro switch e conosce l'onesto e bellissimo Josh. Peccato che Josh non è quello delle foto, non è muscoloso e affascinante come Natalie se l'era immaginato e dopo aver deciso di fargli una sorpresa scopre di essere stata presa in giro.
Inizia così una strana faccenda, in cui Josh aiuta Natalie a conquistare Tag (il ragazzo delle foto) che come prevedibile è un idiota patentato. Alla fine (strano, non l'avrei mai detto) capisce che la persona di cui è innamorata non è il bellissimo, irresistibile, irraggiungibile Tag (ti capiamo Devi), ma il nerd che le ha fatto Catfish (che emozione gente, brividi).
Scopri Hall of Series Plus, il nuovo sito gemello di Hall of Series in cui puoi trovare tanti contenuti premium a tema serie tv