Fear The Walking Dead ci dona un'altra puntata, la 2×12, che riesce nuovamente a tenerci in sospeso.
Qui tutti noi abbiamo un'opportunità. Possiamo trasformare questo posto nella nostra casa.
Per ricollegarci alla puntata precedente non esistono parole migliori di quelle pronunciate da Madison nell'introduzione. Parole che ricalcano perfettamente la situazione di tutti i vari protagonisti di Fear The Walking Dead, dove il "qui" e il "questo posto" variano a seconda delle situazioni.
Ci vengono immediatamente presentati tre nuovi protagonisti, presumibilmente di una famiglia. Un uomo, una donna e la loro bambina. Il parallelismo dell'autobus con la serie madre è alquanto significativo. Un pullman che, in mezzo agli zombie, viene usato come porto sicuro per poi ripartire. Shane fece lo stesso prima di essere liberato da Rick nel giorno in cui avrebbero dovuto abbandonare Randall.
Tornando a Fear The Walking Dead, però, la situazione della famiglia sembra disperata. Sono alla ricerca anch'essi di un posto sicuro, un posto dove costruire una casa e, di conseguenza, una nuova vita. Un posto ancor più sicuro di quello da cui stanno evidentemente scappando.
Il mondo di Fear The Walking Dead però è molto più piccolo di quanto sembra. Se qualcuno è in giro per provviste, ricerche o per uno scopo generale ben preciso, è difficile sfuggirgli.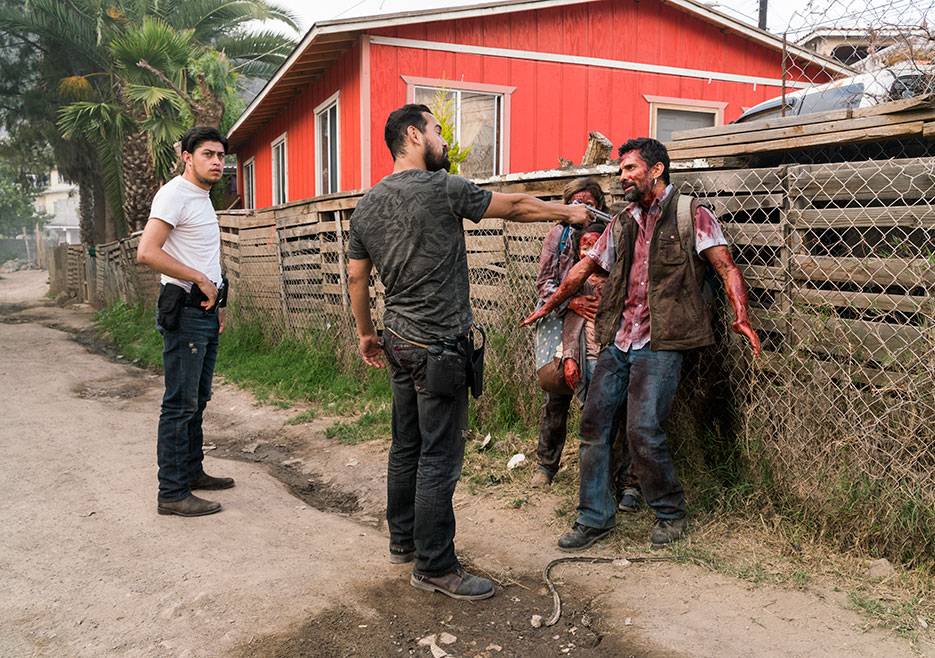 Ed ecco Ofelia, viva e vegeta, con un furgone pieno di cose assai utili, fare un giro per cercare provviste e generi vari di sostentamento. Non c'era molti dubbi sul fatto che fosse viva, ma sarebbe stato difficile credere che ci avrebbe messo così poco a dimenticare il gruppo e ad imparare a stare da sola.
Quando entra nel locale la vediamo risoluta e scaltra nel liberarsi dello zombie e nell'aspettarsene altri. Ma si sa, quando si è da soli nel mondo di Fear The Walking Dead, quando una triste e uggiosa non aiuta a spezzare il silenzio, è difficile non perdersi nei ricordi. Così, guardando quella spiaggia, Ofelia si perde nelle sue riflessioni e nel suo passato.
Quello che rimane del presente, però, è solo una cartina dei luoghi dove cercare, un po' di benzina da travasare e l'amaro rimpianto proposto dai produttori: l'hotel che comincia ad essere una casa.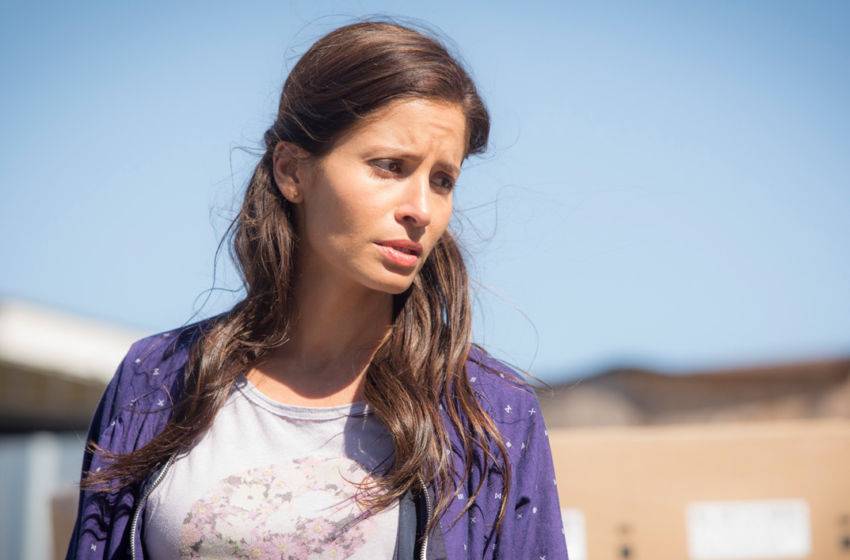 La dinamica della puntata è adrenalinica. Tutte le varie storie dei personaggi di Fear The Walking Dead si susseguono una dopo l'altra. Notizie buone, cattive, pessime. Avvenimenti giusti, sbagliati, incontrollabili.
All'Hotel tutto sembra funzionare bene con le piantine che crescono, la recinzione che regge con il generatore che viene rimesso in moto, Strand che prepara cocktail, Alicia che prende lezioni di surf e il top team che decide sul da farsi programmando le spedizioni. L'ordine regna fino a quando la madre di Jessica accoltella Strand al petto, condannandosi alla prigionia e portando il gruppo a stabilire nuove regole per poter convivere.
Al villaggio di Nick e Luciana invece le prospettive sembrano degenerare. La famiglia è fuggita da lì e il motivo è sostanzialmente ignoto. Si parla di altre comunità, ma lo spettatore che ha potuto dare uno sguardo ai vicini in ogni direzione, sa bene che chi fugge sa cosa lascia ma non ha idea di che cosa può trovare. Gli scambi oxicodone-acqua devono proseguire, ma Francisco è già il secondo degli esploratori che hanno deciso di andarsene.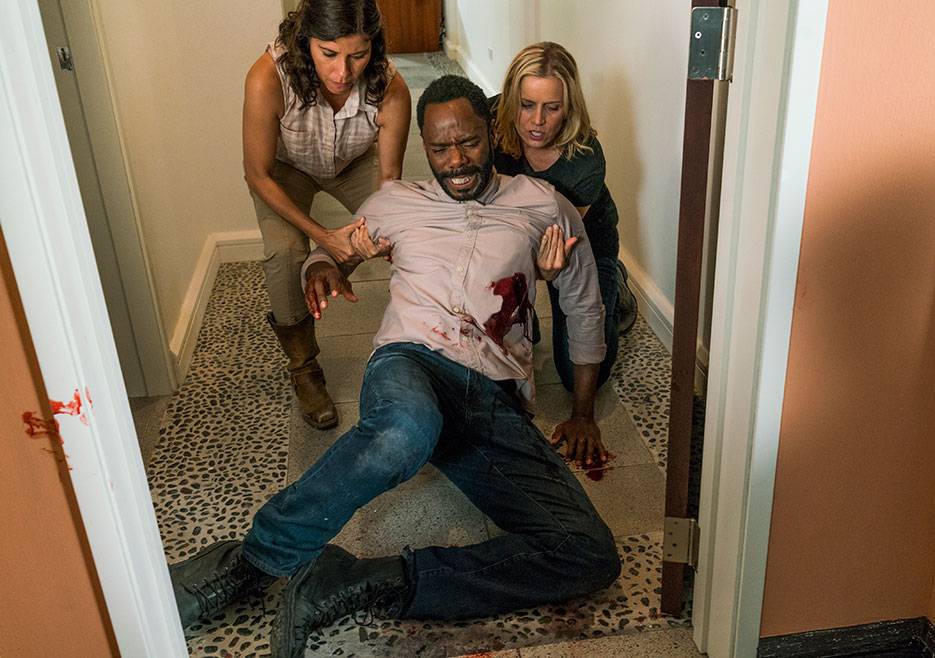 Delle anime perse si stanno allontanando. Sono disperato per loro. Quelli che hanno perso la fede. Perché quello che c'è oltre il muro è peggio della morte. Quello che si trova al di là..è una terra desolata ed è la fine. La morte non ci prenderà, non finché resteremo uniti. Non finché avremo fede gli uni negli altri e nella nostra casa. Siate forti. Restate con me. Saremo più forti insieme che da soli. 
Il capo della Colonia parla. Tutti lo ascoltano. Tutti sentono la sua paura quasi più forte della propria. Il suo tono in privato con Luciana e Nick è perentorio: nessuno lascia la colonia. E' proprio in quel momento che lo spettatore capisce che tutto quel villaggio si regge sul filo di un rasoio. Se manca l'acqua, manca un genere di prima necessità, il più importante e la gente non può sopravvivere solo ed esclusivamente con la Fede. Nick e Luciana lo capiscono. Alejandro no.
Il giudizio della ragazza è offuscato dal suo senso di riconoscimento nei confronti dell'uomo che l'ha salvata, ma il giudizio di Nick no. Ragiona con una certa lucidità e sa di doversi arrangiare per poter fare lo scambio, per poter rendersi utile per salvare quel luogo.
I percorsi di Madison e Nick si intrecciano brevemente mentre gli uomini del magazzino costringono Francisco a dar loro le informazioni che vogliono. La madre capisce che il figlio fa parte della Colonia che viene nominata, capisce che è ancora vivo e che la visione che ha avuto sulla strada di quello zombie molto simile a Nick non si è ancora avverata. Capisce che c'è ancora speranza.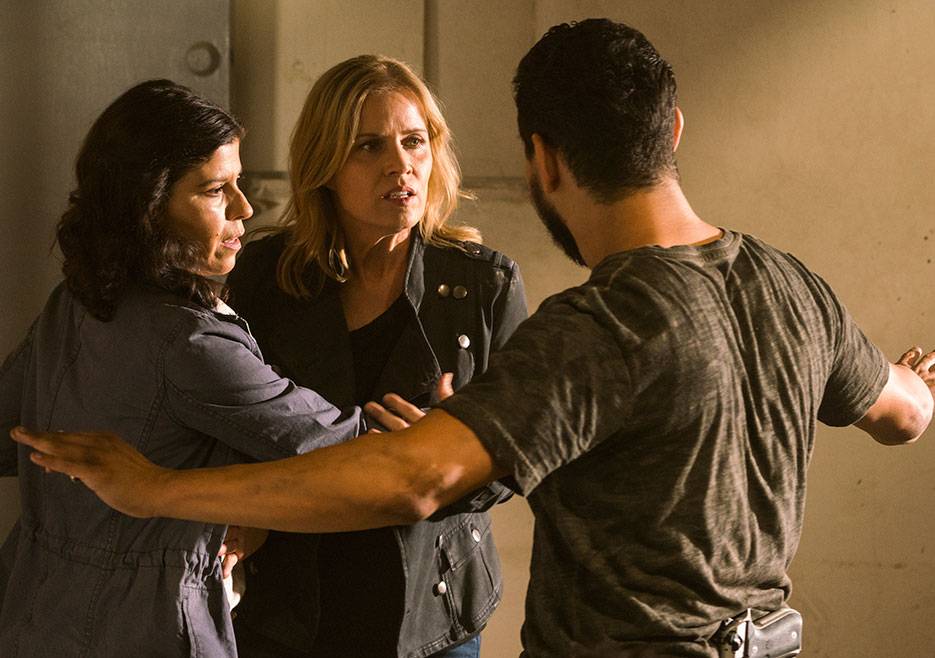 Non ti dirò che andrà tutto bene. 
Perché mai?
Perché potrebbe non andare bene. 
La puntata di Fear The Walking Dead si chiama Pillar of Salt che, tradotto letteralmente vorrebbe dire Pilastro di Sale. I significati potrebbero essere molteplici e sono fondamentali per la comprensione di tutta la morale della puntata.
Il sale è forte, in grado di corrodere e di farsi strada, ma è anche costituito da tanti minuscoli pezzettini. Una comunità solida si basa su tutti i suoi pezzettini. Non importa quanto piccoli siano o quanto fragili possano essere da soli, insieme possono costruire un pilastro. Altrettanto facilmente però possono essere distrutti. Basta che qualche granello decida di andarsene (come Francisco) o che qualcun altro decida di avercela con i propri vicini (Ilana) e il sistema andrà in frantumi.
Un'altra caratteristica del Pilastro è quella di poter fungere da faro, da punto di riferimento per chiunque ricerchi una meta. E allora ecco Madison. Madison che accende l'insegna dell'hotel che diventa un faro per la sua famiglia dispersa, ma anche per tutte le persone (buone e cattive) alla ricerca di un posto dove poter stare. Travis risponde presente. E Nick?
Un saluto alle pagina  Fear The Walking Dead Italia, Fear The Walking Dead – Cobalt – Italia e The Walking Dead ITA !