Disney+ è il servizio di streaming della Walt Disney Company. Come annunciato da Bob Iger (amministratore delegato di Disney+) la piattaforma sarà pronta, per gli Stati Uniti, nel novembre 2019 mentre l'arrivo in Italia è previsto per il 2020.
Disney+ vedrà nel suo catalogo quattro nuove serie tv Marvel (oltre a quelle che troviamo – anzi, tra un po' sarà meglio dire "trovavamo" – su Netflix): Falcon e Winter Soldier, WandaVision, Hawkeye e Loki. Ognuno di questi spin-off è una miniserie ad alto budget, che va dai sei agli otto episodi.
Ecco tutto ciò che sappiamo sullo spin-off Loki, dal cast, alle notizie generali dello show e alla sua connessione con il franchise di Thor.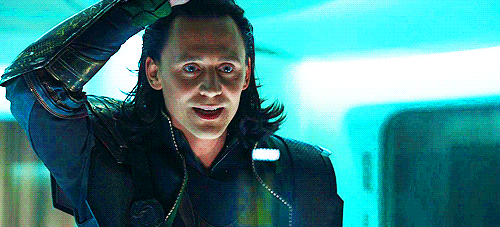 Le ultime novità riguardano lo showrunner. La Marvel ha affidato il progetto di Loki allo scrittore e produttore di Rick and Morty (pronta a tornare con la sua quarta stagione, di cui abbiamo anche la data ufficiale), Michael Waldron. Oltre all'incarico di showrunner, sarà anche lo sceneggiatore del pilot e produttore esecutivo. Non si conosce ancora la data di uscita ufficiale della serie tv su Loki, dal momento che non sappiamo nemmeno quando inizieranno le riprese. Sappiamo però che dovrebbe essere pronta entro il 2021.
Tom Hiddleston vestirà quindi di nuovo i panni del nostro amatissimo Dio dell'Inganno. Mancheranno però altri membri del cast dell'universo di Thor (Chris Hemsworth infatti non sarà presente).
Ma di cosa parlerà Loki? Cosa sappiamo sulla trama? Purtroppo al momento le informazioni che abbiamo sono piuttosto poche ma, grazie a vari articoli e interviste, possiamo fare delle supposizioni. A rendere incerta la trama è soprattutto il destino di Loki. Nel film Avengers: Infinity War infatti Loki è infatti eliminato da Thanos nei primi momenti del film. Al contrario degli altri personaggi, che sono svaniti dopo il suo schiocco di dita, Loki è stato ucciso dal Titano. Anche se non è ritornato in vita in Avengers: Endgame, è comparso nel salto temporale nel passato, dove è riuscito a rubare il Tesseract e a fuggire. Così ha creato una nuova linea temporale, come confermano anche i fratelli Russo.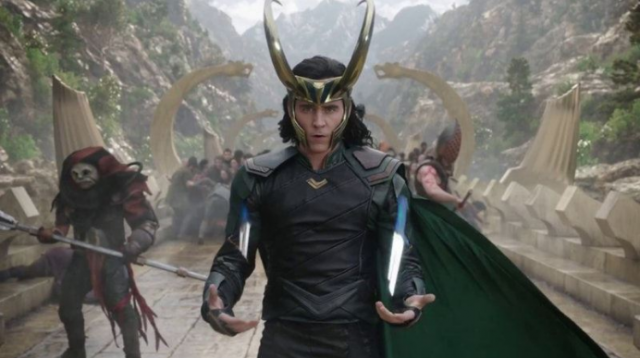 Joe Russo ci ha fatto quindi capire che è molto probabile che Loki, rubando il Tesseract, possa aver creato una realtà alternativa.
Inoltre anche il presidente dei Marvel Studios, Kevin Feige, ha detto che la serie tv spin-off sarà strettamente collegata ai film. Proprio per queste affermazioni possiamo facilmente pensare che la trama della serie possa essere ambientata proprio in questa realtà alternativa. Magari possiamo anche supporre che nella trama compaia Captain America (Chris Evans) e che catturare Loki possa essere parte della sua missione.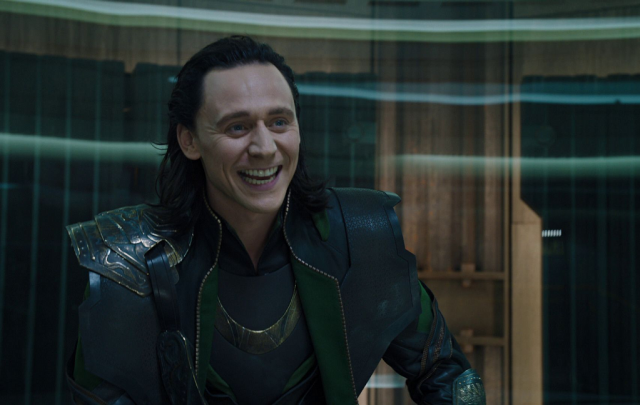 Da altre fonti, come l'Hollywood Reporter, leggiamo che Loki potrebbe essere in realtà un prequel e ambientato nel passato. Stando poi a un rumor riportato da That Hashtag Show, la serie potrebbe presentarci un Loki bambino o anche adolescente chiamato Kid Loki o Teen Loki (apparso per la prima volta nei fumetti Marvel nel 2011, nel numero 617 di Thor). In questo caso, Tom Hiddleston apparirebbe solo in alcuni episodi. Nello specifico, potrebbe vestire i panni del narratore delle vicende legate al "piccolo Loki". Il protagonista sarebbe quindi un attore adolescente ma di cui non si conosce ancora l'identità.
Al momento tutte queste restano ipotesi e non sono confermate dalla Marvel o dagli sceneggiatori della serie originale.
Insomma, le anticipazioni sono ancora troppo poche per avere una trama piuttosto chiara e per capire se saranno presenti altri personaggi come Thor o Odino, sempre in una versione più giovane. L'unica notizia confermata, e che certamente tutti noi fan del MCU e del Dio dell'Inganno abbiamo accolto con gioia, è che Tom Hiddleston vestirà ancora una volta i panni di Loki.
Nonostante le scarse notizie sulla trama, sul cast e sulla data di uscita, Loki si preannuncia già un successo e una delle serie di punta di Disney+.