L'abbiamo detto e ripetuto mille volte ormai: Dawson's Creek = Anowanowai. Ma non solo. La musica per questa Serie Tv è sempre stata importante. E se vi dicessimo che abbiamo ripercorso le dieci canzoni più iconiche delle sei stagioni? Vi conviene preparare le cuffie….
Siamo ufficialmente vecchi: 18 anni fa andava in onda la prima puntata di Dawson's Creek. Piccoli, ingenui, ci siamo subito innamorati delle vicende e delle turbe mentali di quattro ragazzi americani. Dawson, Joey, Pacey e Jen hanno segnato inesorabilmente le nostre vite. Inutile negarlo. Quando abbiamo già detto quasi tutto il dicibile sui ragazzi della baia, abbiamo deciso di concentrarci sulla musica.
Parte integrante di tutti i prodotti seriali, la colonna sonora, anche nel caso di Dawson's Creek, contiene diverse chicche. Pezzi pop che spaziano dagli anni '90 agli anni 2000, su alcuni ancora adesso immaginiamo di rivedere le scene a cui facevano da sottofondo. Le abbiamo persino raccolte in una playlist su Spotify. Se volete fare un bel viaggio nei ricordi legati a questa serie ci sembra l'occasione giusta. Volume alzato, cuffie nelle orecchie e via: si parte!
Eccovi dunque le 10 canzoni più iconiche di Dawson's Creek:
1) I DON'T WANT TO WAIT – PAULA COLE
Non potevamo che iniziare con la mitica sigla della serie. Storpiata purtroppo dalla parte di fan che conosceva poco l'inglese. Il simbolo musicale di Dawson's Creek è decisamente questo. I più attenti ricorderanno però che la voce di Paula Cole ha preso il sopravvento solo dalla seconda stagione in poi (nelle trasmissioni internazionali). La prima sigla è stata Run Like Mad di Jann Arden, evidentemente non reputata abbastanza efficace. É proprio da I don't want to wait che prende vita l'Anowanowai italiano.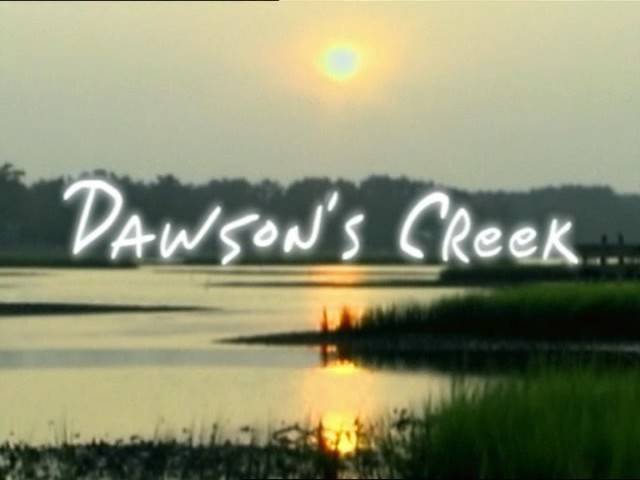 2) DAYDREAM BELIEVER – MARY BETH MAZIARZ
Siamo nella terza stagione, all'episodio 19 per l'esattezza. Joey e Dawson fanno un duetto a casa della zia sulle note di questa canzone, la loro canzone. Pacey, già innamoratissimo della mora, si strugge in un angolo e si convince di non poter competere con una storia così lunga. Inutile dire che sappiamo già come andrà a finire. Da simbolo di coppia, Daydream Believer diventa quasi simbolo del celebre triangolo amoroso. Alla fine del diciannovesimo episodio, infatti, viene usata come sottofondo al bacio caloroso tra Joey e Pacey.