Britannia una nuova produzione di Sky e Amazon e tra le novità più attese del 2018, va in onda a partire da oggi 22 gennaio; l'appuntamento è ogni lunedì alle 21.15 su Sky Atlantic HD, disponibile anche in streaming senza contratto su NOW TV.
Una nuova promessa per il genere storico e un succulento invito per gli amanti di Serie come Vikings, Game of Thrones e Outlander.
Britannia è un drama storico con influenze fantasy: ambientata nel 43 d.C., racconta dell'invasione della Gran Bretagna da parte dell'Impero Romano dopo il fallimento della campagna di Giulio Cesare quasi un secolo prima.
Prima della conquista romana la Gran Bretagna era abitata dai Celti, guidati da potenti druidi e regine guerriere.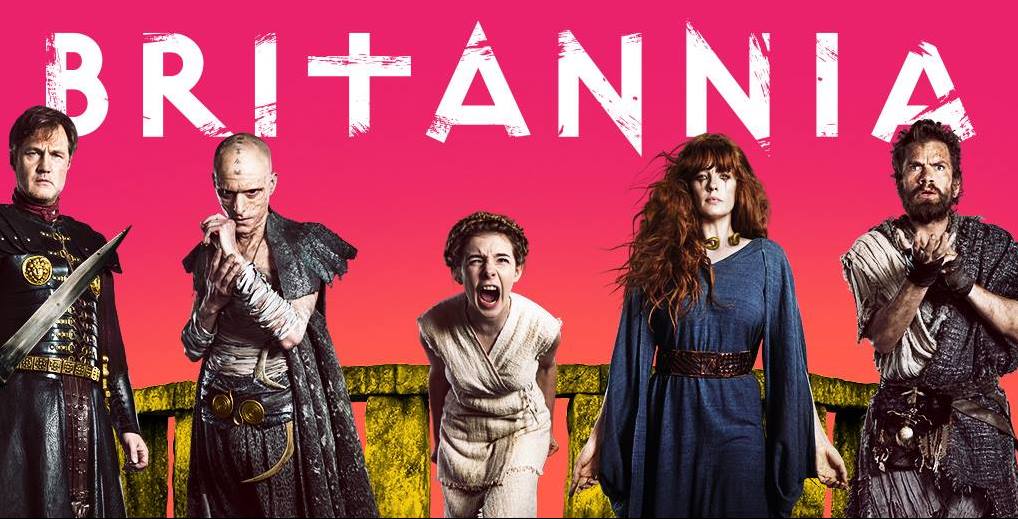 La Serie racconta infatti l'ascesa di Kerra, la valorosa figlia di Pellenor, il re dei Cantiaci. A contrastare Kerra ci sarà Antedia, regina della tribù dei Regnensi, fiero popolo guerriero.
La minaccia più grande sarà però quella dell'esercito romano guidato da Aulus Plautius (Aulo Plauzio), uno dei più grandi generali della storia romana, incaricato dall'imperatore Claudio.
Britannia è infatti un titolo che evidenzia l'esito della campagna, in quanto fu il nome affibbiato alla provincia dopo la conquista romana e l'annessione all'Impero.
Se conoscere la storia ci priva dell'incertezza circa l'epilogo, Britannia promette di essere comunque una Serie Tv capace di tenere incollati allo schermo.
Il trailer introduce altri due personaggi fondamentali e promettenti: il Druido Divis (Nikolaj Lie Kaas) e Cait (Eleanor Worthington-Cox).
Divid è un ex-druido, allontanato dalla comunità, che prevede l'invasione di Roma ed è deciso a fare tutto ciò in suo potere per fermarla. Cait è invece una dodicenne il cui rituale di passaggio dall'infanzia all'età adulta viene interrotto proprio dall'irruzione dell'esercito romano, condannandola a vivere in un limbo. I due si alleeranno per lottare contro la forza nemica.
"Prima degli dei non c'era altro che il caos".
Riti sacri, danze, eserciti marcianti e navi che salpano preannunciano una Serie avvincente e dinamica, nonché un'interessante esperienza visiva. La cura per l'ambientazione lascia trasparire la volontà di evocare atmosfere misteriose e magiche, proprie della cultura celtica, che come vedremo non lasceranno scampo neanche al generale Aulus Plautius.
Il cast ci propone alla guida Kelly Reilly (Kerra), che abbiamo già incontrato nella seconda stagione di True Detective come Jordan Semyon, la moglie di Frank (Vince Vaughn), e che molti ricordano come Mary Watson in Sherlock Holmes: Gioco di ombre.
Accanto a lei, nei panni del generale Aulus Plautius, troviamo David Morrissey, noto per essere stato il Governatore in The Walking Dead.
Nel cast ritroviamo anche il nostrano Fortunato Cerlino, noto nel panorama seriale per aver interpretato Don Pietro Savastano in Gomorra e per la partecipazione in Hannibal e I Medici.
Britannia va in onda a partire da oggi 22 gennaio; l'appuntamento è ogni lunedì alle 21.15 su Sky Atlantic HD, disponibile anche in streaming senza contratto su NOW TV
.