Attenzione: evitate la lettura se non volete imbattervi in spoiler su The Big Bang Theory e Breaking Bad
Un noto proverbio italiano sostiene che l'abito non faccia il monaco. Vero o meno che sia, però, ogni buona regola ha un'eccezione. Soprattutto quando si prendono in esame dei personaggi dalla psiche estremamente complessa. Stiamo parlando di due tra i più grandi protagonisti delle serie tv degli ultimi anni, tanto diversi quanto associabili in un aspetto che abbiamo sempre sotto il naso: il vestiario. Affrontare Walter White e Sheldon Cooper nello stesso pezzo è quasi impossibile, ma un'attenta analisi ci ha portato a sviluppare un confronto dai mille volti. I deus ex machina di The Big Bang Theory e Breaking Bad, infatti, presentano una costante nei percorsi evolutivi personali che li rende molto più simili di quanto possa affermare ogni considerazione a loro legata. Non ci credete? Proviamo a convincervi.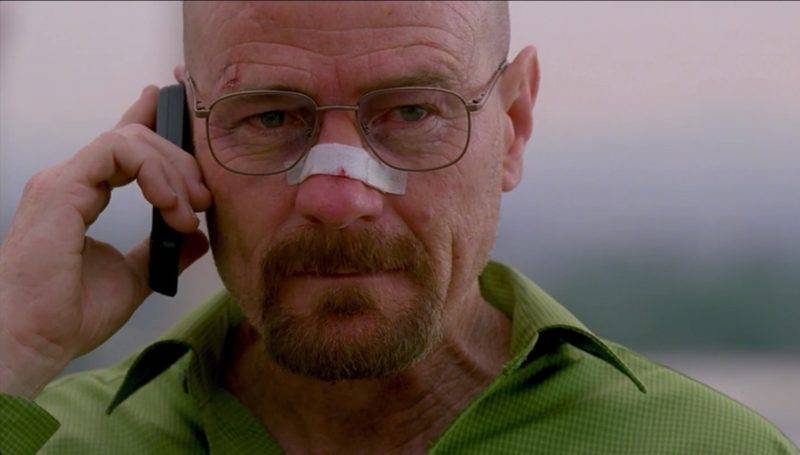 Partiamo da Walter White. Questa immagine lo immortala in uno dei momenti più importanti della sua avventura all'interno di Breaking Bad. Gus Fring è morto da pochi minuti, e il chimico dà vita ad una telefonata alla moglie Skyler dai toni surreali. Walter in questo momento è pieno di sé come mai era stato in cinquant'anni. È sicuro, convinto dei propri mezzi, senza più ostacoli. Un imperatore che non teme più nessuno, solo al comando e ad un passo dalla gloria. Deciso, come il verde della camicia che indossa.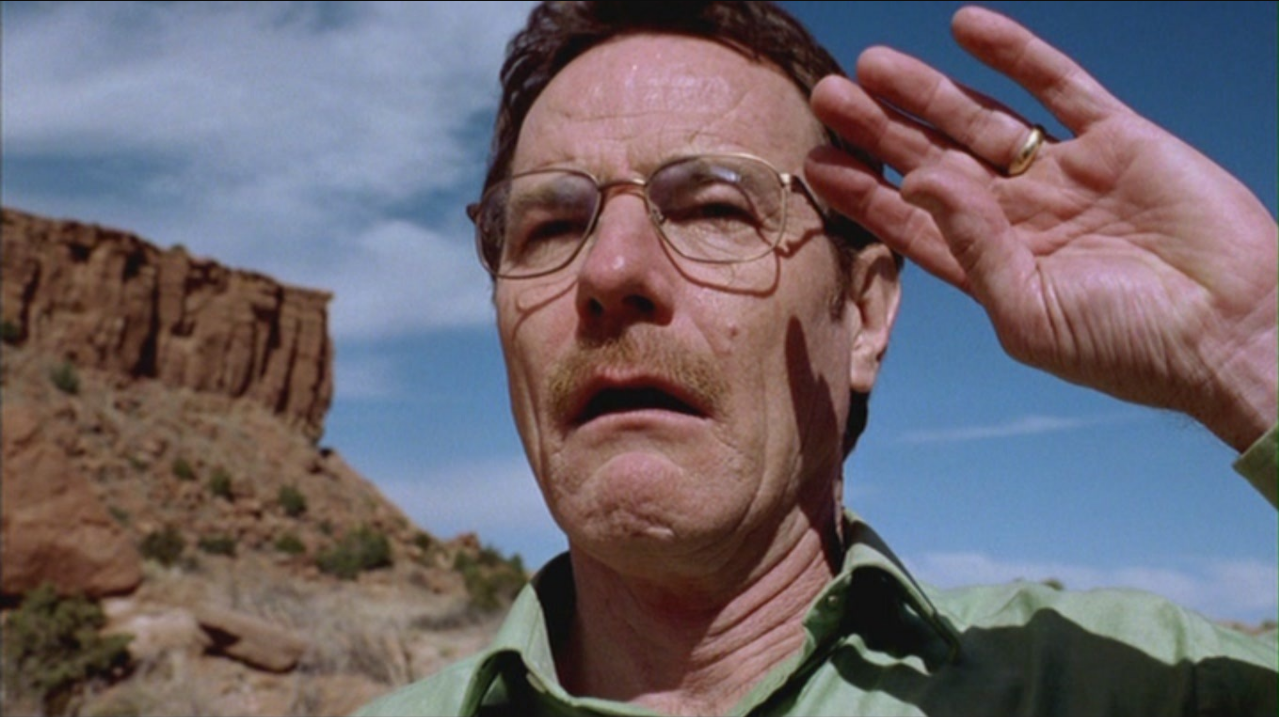 L'imperatore, tuttavia, non è sempre stato tale. La sua evoluzione è corsa di pari passo con la degenerazione compulsiva di un'anima corrotta fin dal primo momento. Il pilot del capolavoro di Vince Gilligan, infatti, ci aveva mostrato un Walter White profondamente diverso. Impaurito e a tratti terrorizzato, solo e in mutande contro un esercito di spettri nel bel mezzo della sua vita. Insicuro, senza carisma e ad un passo dal suicidio. Spento, come il verde della camicia che indossa. Ma Walter White è sempre stato Walter White: doveva solo rendersene conto, e assecondarlo fino in fondo.
Il confronto non è affatto casuale, e questa infografica lo dimostra:

Come aveva evidenziato Alessandro Fazio in un approfondimento dedicato al simbolismo di Breaking Bad (se volete dargli un'occhiata, lo trovate qui), "il guardaroba di Walter White non è superfluo. Se si osservano le sue camicie, infatti, si può notare come i colori indossati prima di intraprendere la carriera da criminale siano scialbi, neutri, timidi. Più cresce l'ego di Heisenberg, più i colori diventano decisi (blu, prevalentemente), corredati sempre dal colore nero. Questo è un segno della degenerazione della sua personalità. Il verde è a sua volta un caso particolare: lo indossa nella prima puntata (quando prova a suicidarsi nel deserto) e anche nel giorno in cui uccide Gustavo Fring. Rappresenta la costante nella sua escalation da criminale? Oppure simboleggia la presenza del male fin dall'inizio?".
La risposta è sì. L'abito non fa il monaco, ma definisce le caratteristiche di Walter White.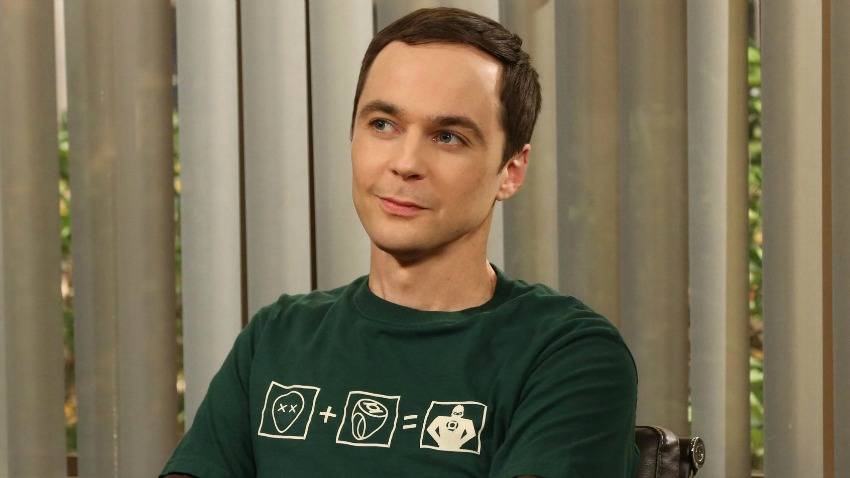 E Sheldon Cooper che c'entra? Il ragionamento da fare è molto simile. L'abbigliamento del fisico è semplice, essenziale e allo stesso tempo molto studiato, dalla sua psiche. Il colore delle magliette da lui indossate (unito alla combinazione con quella a maniche lunghe usata sotto), infatti, rappresenta spesso il suo stato d'animo: al rosso corrisponde la rabbia, al giallo la paura, al blu la speranza e al verde il coraggio. The Parking Spot Escalation, nono episodio della sesta stagione di The Big Bang Theory, è un ottimo esempio in questo senso. Quando poi il tema delle t-shirt rimanda ad uno dei personaggi dell'universo DC (capita spessissimo), il meccanismo diventa sistematico.
Se si conosce Sheldon Cooper, non ci si può sorprendere. Il nostro protagonista fa della pianificazione di ogni dettaglio una filosofia di vita, e le sue magliette si trasformano di conseguenza in una divisa rassicurante. Se non succede, il risultato rischia di essere questo: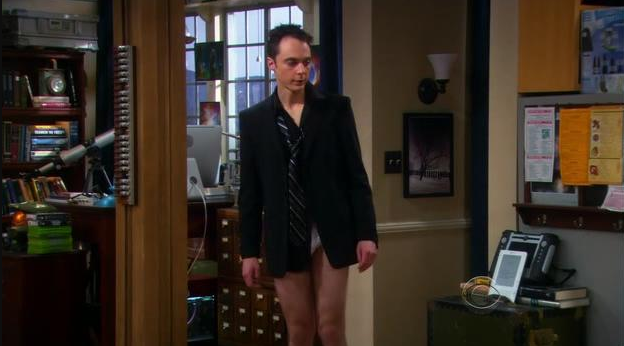 Lo screen immortala Sheldon dopo un risveglio difficile seguito ad una sbronza per lui inusuale. Nell'episodio in questione (The Pants Alternative, 3×18), il nostro protagonista si trova alle prese con una sfida difficile: affrontare un palcoscenico per ricevere un ambito premio dall'università. Penny lo accompagna a comprare un abito per l'occasione, ma i due hanno un'idea molto diversa di stile. Il fisico preferisce dei completi a quadri ("Perché spendere tanto per un solo colore?") piuttosto eccentrici, mentre l'amica lo spinge a scegliere un abito nero classico. Quando sale sul palco, Sheldon ha una crisi d'ansia e Penny lo fa bere fino a farlo ubriacare, con le conseguenze che avete visto.
Il riferimento all'episodio ci permette di analizzare un aspetto fondamentale del personaggio: la paura di cambiare. Lui, come Walter White, si è arreso a lungo ad un'esistenza ripetitiva e rassicurante. Gli abiti a quadri del fisico corrispondono idealmente alle camicie spente e prive di mordente indossate per anni dal chimico, ma ad un certo punto il loop si è interrotto e ha lasciato spazio ad una rivoluzione. Traumatica, nel caso di Walter White. Lenta e costante, nel caso di Sheldon Cooper.  Il primo ha avuto bisogno di un tumore per comprendere chi volesse essere realmente, mentre il secondo ha trovato nell'amicizia e, soprattutto, nell'amore, la forza di affrontare il proprio genio per trasformare se stesso in una persona capace di appagarlo maggiormente.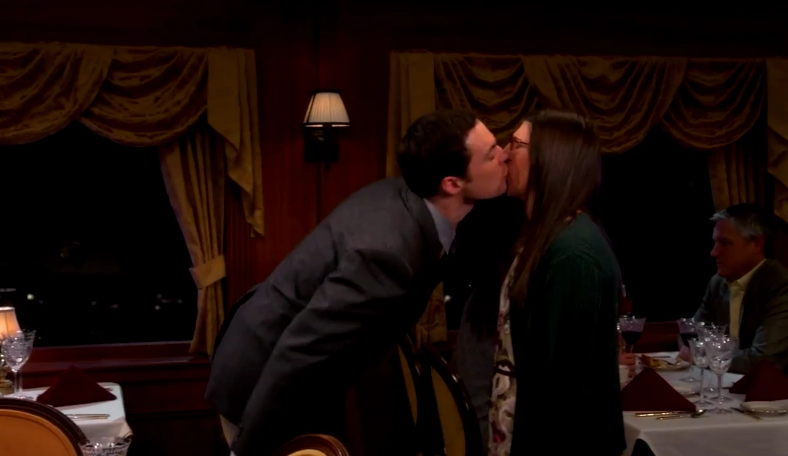 La scelta degli abiti ha così trovato un compromesso tra l'eccentricità delle prime stagioni e la svolta improvvisa impostale da Penny con un elegantissimo completo nero, culminando in giacche, pantaloni e camicie più "normali" che segnano un cambiamento deciso nelle abitudini di Sheldon.
Se è vero che gli abiti non identificano con precisione un monaco, il discorso cambia per chimici e fisici dalla mente geniale, almeno nelle serie tv. Hanno accompagnato le nostre vite per anni, abbiamo passato tanto tempo ad analizzarli e ci siamo poi resi conto che sarebbe stato sufficiente osservare i loro vestiti. Meraviglie del mondo seriale, capace di associare personaggi lontani e allo stesso tempo incredibilmente vicini. E di una passione sfrenata, la nostra, che ci porta a scoprire nel tempo ogni singolo dettaglio. Fino a guardarci allo specchio, e renderci conto che anche il nostro abbigliamento non ha niente di casuale.
Antonio Casu