"I am not in danger, Skyler. I am the danger! A guy opens his door and gets shot and you think that for me? No. I am the one who knocks!"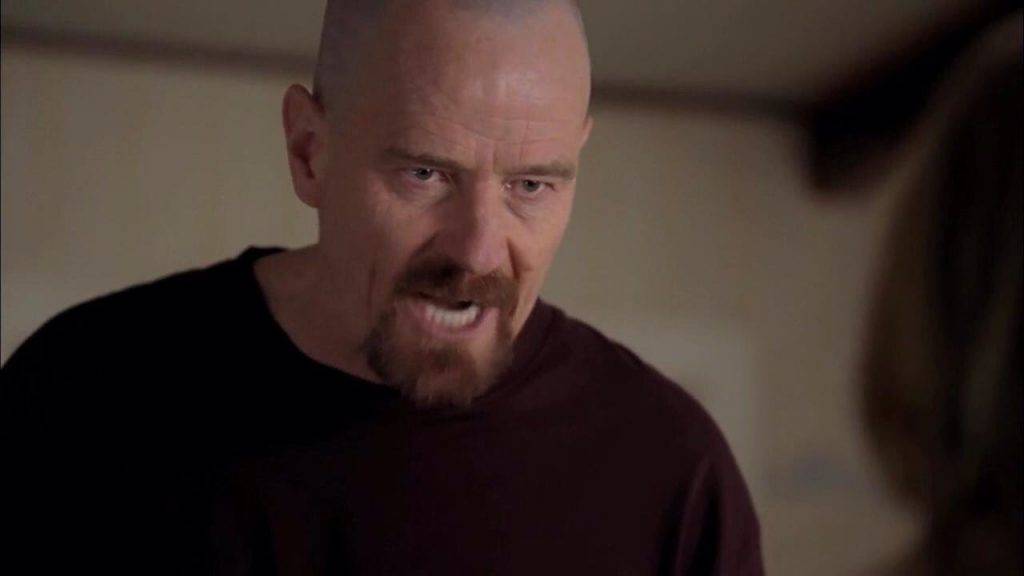 Se mi chiedessero per quale motivo sia meglio guardare Breaking Bad in lingua originale la mia risposta sarebbe questa. Una semplice frase che racchiude mille spiegazioni.
A partire da una voce sublime di Bryan Cranston che rende epica qualsiasi cosa dica, fino ad arrivare all'intensità che lo stesso attore mette nel pronunciare probabilmente la frase migliore della Serie Tv.
Ma andiamo con ordine.
L'eterna battaglia tra chi guarda le Serie Tv solo in lingua originale e chi le guarda solo in italiano non avrà mai fine (ma viene bene raccontata benissimo in questo articolo), però quando si parla di Breaking Bad, il discorso è un po' più complesso.
Il doppiaggio italiano è sempre stato uno dei migliori di sempre e in alcune Serie Tv si è notato benissimo. Certo non tutte vengono sponsorizzate così bene in Italia ed ecco che allora in alcuni prodotti i doppiatori non sono ancora all'altezza.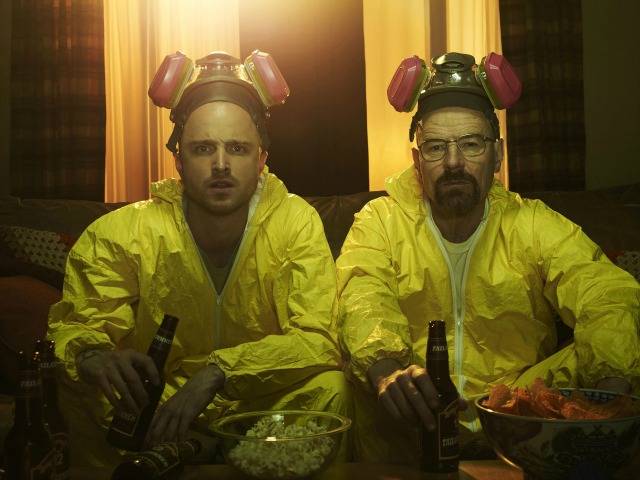 In Breaking Bad però, non si parla dei doppiatori, nessuno vuole criticare un lavoro fatto comunque molto bene. Il problema della versione doppiata di questa meravigliosa e praticamente perfetta Serie Tv è l'adattamento, alla versione italiana, di molti dei discorsi fatti, non solo da Walter White, ma anche dagli altri personaggi.
Per quanto
"Ti comunico che non mi stanno minacciando, sono io la minaccia. Se sparassero a chi apre quella porta morirei io? No, a me non possono sparare"
faccia comunque il suo effetto, quel "a me non possono sparare" non ha lo stesso valore di "I am the one who knocks".
C'è da dire che questa non è assolutamente l'unica frase in cui si nota l'estrema differenza tra la lingua originale e quella italiana. L'altra famosissima "Say my name" ne è un esempio. Certo in questo caso non si parla di adattamento, ma di vera e propria diversità. L'enfasi che ci mette Walter/Bryan è talmente forte che bastano quelle tre parole per farci emozionare tantissimo e farci venire la pelle d'oca.
Di esempi se ne potrebbero fare davvero tanti. Si può pensare a "You're goddamn right" che in realtà in italiano non potrà mai avere lo stesso valore, o a "Stay out of my territory". Tutte frasi che, con la vera voce del protagonista, con l'intensità messa da lui, inevitabilmente hanno un valore decisamente maggiore.
Dopo aver sottolineato (forse anche troppo) l'importanza di queste celebri citazioni in lingua originale, bisogna comunque dire che la versione italiana è piuttosto godibile. Io per esempio, ho preferito guardare Breaking Bad la prima volta in italiano, per capire meglio le azioni e godermi anche di più la scenografia, i paesaggi ecc. ecc. (cosa che con i sottotitoli è più difficile fare) e una seconda volta (a distanza di pochi mesi) in sub-ita così da apprezzare maggiormente il talento di Bryan Cranston e soci, e la loro formidabile interpretazione.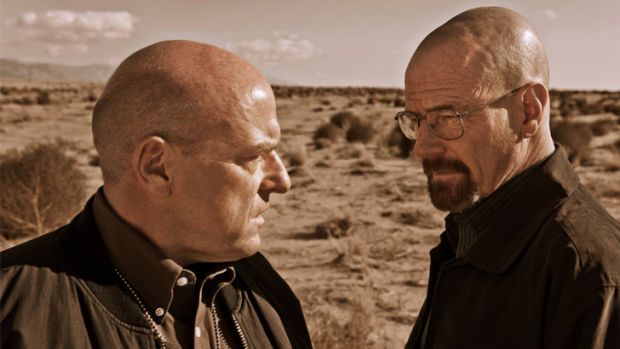 Mettendo a confronto le due versioni, ho capito che, in questo caso, è davvero meglio vederla in lingua originale, perché sembra tutto molto più reale, perché le scene sono più godibili e l'aspetto psicologico di questo capolavoro si può comprendere meglio.
L'ansia e la tensione sono qualcosa di fondamentale in Breaking Bad, ed ecco che proprio grazie al sentire i suoni originali e le voci originali, tutto questo è molto più "visibile" e tangibile.
Adattamento e sensazioni quindi, questi sono i principali motivi per il quale è consigliabile vedere Breaking Bad in lingua originale. Ma ovviamente non sono gli unici due motivi. Questa Serie Tv, così come molte altre d'altronde, è consigliatissima per chi vuole fare pratica con l'inglese.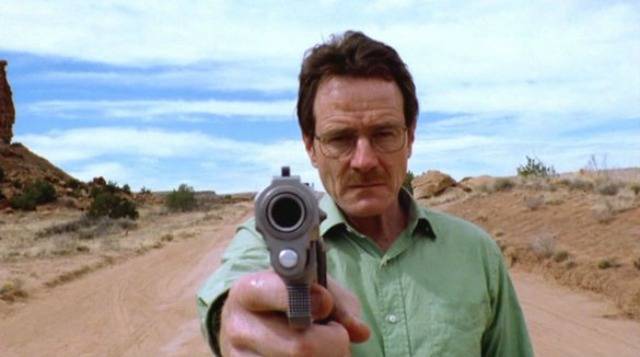 Un buon modo infatti è quello di guardarla in sub-eng (magari al secondo re-watch) così da essere in grado di goderci comunque la lingua originale con le varie interpretazioni incredibili da parte dei protagonisti della Serie Tv e in più, si impara benissimo l'inglese. Perché la caratteristica di BB è quella di avere dei dialoghi molto vari. Ci sono personaggi che parlano in maniera veloce, con uno slang particolare, e quindi più difficili da comprendere.
Basti pensare a Jesse Pinkman.
Piccola parentesi su questo altro meraviglioso (tanto per cambiare) personaggio di Breaking Bad. L'adattamento del suo personaggio, nella versione italiana, è probabilmente una delle cose meno riuscite. Il motivo è molto semplice e riguarda proprio il modo di parlare che il ragazzo possiede. Un delinquente dall'animo buono (più o meno), che comunque non ha peli sulla lingua, dice quello che pensa e usa termini non molto "educati". Ecco allora che, nella nostra versione, tutto viene edulcorato per renderlo un tantino più "calmo e tranquillo". Effetto che però rende il personaggio forse un po' troppo italiano, facendogli perdere quella verve che possiede nella versione originale. Jesse va amato, e con la sua voce, con il suo modo di parlare, forse è più facile farlo.
Poi ci sono anche discorsi lenti (e ricchi di tensione) e molto semplici. Insomma Braking Bad, oltre tutti i suoi valori, è capace anche di insegnarci l'inglese.
Alla fine dei conti Breaking Bad è considerata forse la miglior Serie Tv di sempre, per la sua trama, per il cast e per tanti altri motivi. Quindi, una volta detto questo, è normale che la curiosità di volerla vedere in lingua originale venga un po' a chiunque, anche a chi in genere preferisce seguire le serie in italiano.
E fidatevi che " I am the one who knocks" non uscirà più dalla vostra testa.