Richard Madden ha messo tutto se stesso, forse anche troppo, per interpretare il Sergente David Budd nella serie Netflix Bodyguard.
La riprova che il suo impegno per Bodyguard sia stato apprezzato è rappresentata dal Golden Globe vinto dall'attore proprio per questo ruolo.
Nonostante le indiscrezioni vedano una futura seconda stagione (leggi qui i dettagli), forse Netflix dovrà fare un passo indietro dopo le dichiarazioni di Madden.
Per prepararsi al meglio per l'interpretazione del Sergente Budd e mostrare in maniera più veritiera possibile il disturbo da stress post-traumatico, Madden ha incontrato alcuni soldati.
L'impresa però è stata più difficile del previsto, l'ex star di Game of Thrones ha dichiarato infatti che i soldati "non vogliono parlarne affatto".
Ecco le sue parole:
Può essere un livello di angoscia con cui vivi costantemente in balia, oppure in paranoia, o con attacchi di panico. L'obiettivo era quello di [ndr] umanizzare il disturbo in qualcuno che vive in completa negazione.
Non è difficile immaginare perchè le riprese di Bodyguard siano state così stressanti per l'attore.
Madden ha iniziato a lavorare a Bodyguard dopo il suo ruolo di Robb Stark in Game of Thrones e subito finite le riprese si è lanciato in Rocketman, il progetto biopic di Elton John attualmente al cinema, passando per tanti altri progetti come I Medici.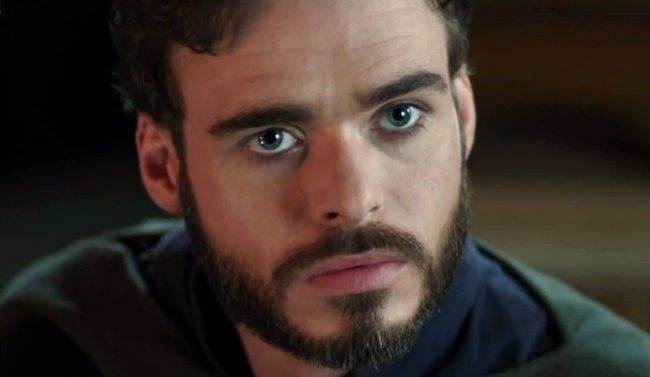 Adesso dichiara di "aver bisogno di una pausa" e che dalle riprese di Bodyguard ne è uscito "mentalmente e fisicamente esausto".
Ho bisogno di fermarmi, devo smettere di farlo [recitare, ndr] per un po'. Questo ruolo ha pesato molto su di me. Quando passi del tempo nei panni di qualcun altro, parli come lui, pensi come lui, alla fine perdi un po' di te stesso. Non sono un attore che utilizza un qualche metodo, ma da questo ruolo ne ricavi un'enorme sbornia. Alla fine di tutto mi sentivo molto isolato e distrutto, proprio come lo era il mio personaggio.
In effetti, chi potrebbe biasimarlo? Chissà tra quanto rivedremo Richard Madden sui nostri schermi?