Quest'oggi peschiamo dall'oceano di quelle luminose ed al contempo tetre Florida Keys, le citazioni indimenticabili del masterpiece drammatico Bloodline. Dopo aver elogiato trama, cast, ambientazioni, fotografia e sceneggiatura, il focus di quest'articolo sarà maggiormente incentrato sulla sublime scrittura di quest'opera seriale. Quelle frasi maledette che scaturiscono la purezza dei veri sentimenti, analizzeremo i migliori dialoghi e pensieri delle prime due stagioni di quell'assoluto capolavoro di cui nessuno (recidivamente, colpevolmente e ostinatamente) ancora parla.
Un'opera magistrale, tanto sottovalutata quanto stupenda.
[ L'articolo può contenere parziali e fastidiose tracce di spoiler ]
1) "We're not bad people, but we did a bad thing" (John)

"Non siamo cattive persone, ma abbiamo commesso una cattiva azione".
Una frase spot minimalista, scarna, pura ed essenziale che riesce già a catalizzare le attenzioni e ad incuriosire : "Non siamo brutte persone, ma abbiamo commesso una brutta azione". L'aver commesso una brutta ed imperdonabile azione, dovrebbe immediatamente rappresentare il classico 'punto di non ritorno', l'essere buone ed oneste persone dovrebbe cessare con la nefandezza ammessa e compiuta. Non sempre è così.
L'uso del presente al posto dell'imperfetto, scardina le certezze e crea un legame empatico perfetto, "Non eravamo brutte persone, ma avevamo compiuto una brutta azione" sarebbe stata quasi una totale ammissione di colpe, è proprio l'utilizzo del tempo presente, a rendere questa frase 'empaticamente calzante'. Una frase con due concetti ossimorici : onore e infedeltà, purezza e peccato. Uno slogan pensato alla perfezione, nonostante l'apparente semplicità è una breve frase che spiega l'essenza stessa di Bloodline.
La cosa veramente straordinaria è che il 'John-pensiero' combacia del tutto con quello dello spettatore.
2) Meg : "People can change…"   Kevin : "People, can change… he can't ! "

   Meg : "Le persone possono cambiare"… Kevin : "Le persone possono… lui no"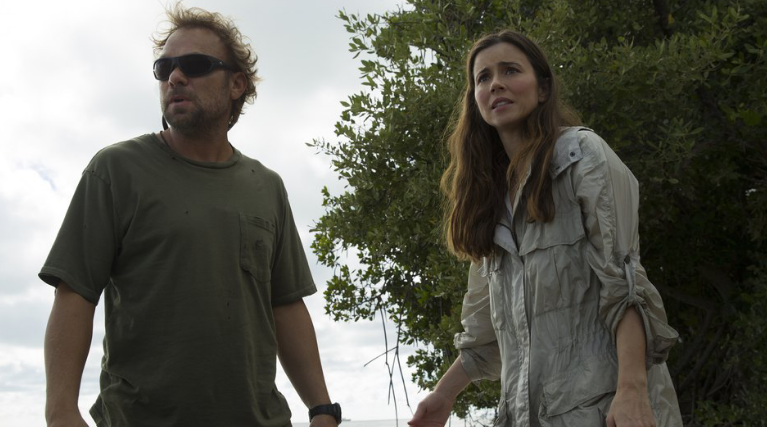 I fratelli Rayburn si confrontano sul ritorno di Danny nel nido familiare. Meg vuole avere fiducia nel suo reintegro in famiglia ma deve scontrasi con il pregiudizio e il pessimismo di Kevin, soggetto a tratti ancora più instabile di Danny. La demonizzazione di un soggetto, un mettersi contro il destino e la possibilità del cambiamento, la disaffezione per un soggetto estraneo che in realtà è tuo fratello, giusto o sbagliato che sia.
"Le persone possono anche cambiare.. lui (Danny) no". Ipse dixit. Borghesi rinomati e benestanti come i Rayburn, non possono riaccogliere per l'ennesima volta la 'pecora nera', dato che Danny non incarna affatto 'il figliol prodigo' che vorrebbero. La disgregazione dell'unità familiare è da addebitarsi a chiunque, padre Robert, Kevin l'inquieto, Meg, mamma Sally, John e Danny stesso.

3) " Sometimes, you know something's coming. You feel it, in the air. In your gut. You don't sleep at night. A voice in your head's telling you, something is gonna go completely wrong, and there's nothing you can do to stop it. That's how it felt when my brother came home " (John Rayburn)
"A volte sai che qualcosa, sta per arrivare. Lo senti, nell'aria. Nello stomaco. Non dormi la notte. Una voce nelle testa te lo dice, qualcosa andrà terribilmente storto, e non c'è niente che tu possa fare per fermarlo. Questo è ciò che ho provato, quando mio fratello è tornato a casa."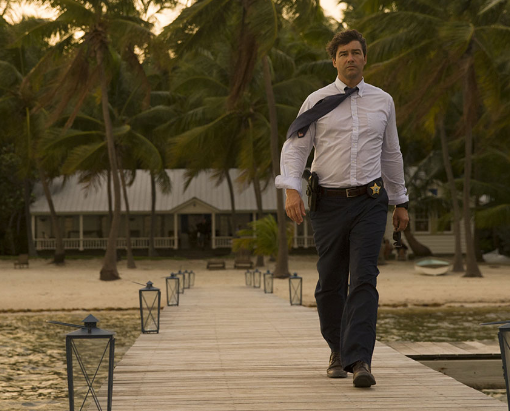 Esistono frangenti in cui l'uomo è come se potesse leggere il proprio futuro scritto da qualche parte, dei barlumi di lucida premonizione scaturiti dalla stessa mente umana. Non è una visione onirica scatenata dal subconscio, è pura sensazione. L'interazione dell' esperienza e della sensazione, diviene previsione di un evento disastroso che sta per abbattersi come un tornado sulla famiglia Rayburn, John inizia ad avvertire una svolta drammatica che legherà le vite di tutti i Rayburn. Il discorso di John-Caino (1×01 inizio e 1×13) è a dir poco sublime, e viene proferito interamente a morte di Danny-Abele, ormai avvenuta.