La mia vita dopo Black Mirror non ha subito mutamenti nella forma. Bensì nella sostanza. Non parlo di nastro adesivo sulla webcam del PC e nemmeno di diffidenza nei riguardi delle varie piattaforme sociali che conosciamo bene e che possono essere utilizzate al pari di un'arma.
Gli strascichi lasciatimi dalla più inquietante ed emozionante serie distopica che abbia mai visto, sono di natura esistenziale. Prima di Black Mirror ero solita valutare come "giusto" o "sbagliato" secondo il mio bagaglio valoriale ogni cosa mi si ponesse davanti. Una vita a vedere tutto in bianco o in nero. Senza molte sfumature o modulazioni di intensità. Ora, dopo Black Mirror mi trovo a valutare un parterre di colori e sfumature che non credevo esistessero. Mi spiego meglio. Prendiamo in considerazione uno degli episodi più emblematici della serie: White Bear.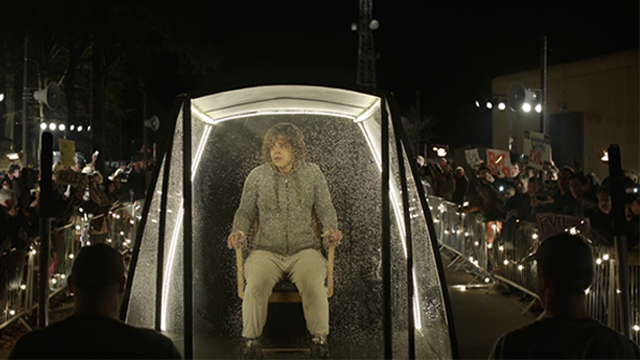 Prima di Black Mirror ero solita considerare giusta ogni punizione inflitta a chi si fosse macchiato di un crimine spregevole come l'assassinio di una bambina. Beh, dopo aver visto l'episodio 2×02 della fortunata serie di Charlie Brooker posso dire con certezza che no, ci sono pene che pongono chi le infligge al pari di chi viene punito.
Torturare per diletto ciò che resta della mente – continuamente sottoposta a shock – di una assassina, è anch'esso un crimine efferato.
Non è né bianco né nero, è sbagliato. La deriva sanzionatoria dell'utilizzo della tecnologia in White Bear è agghiacciante nel suo essere possibile. In ogni frame in cui Victoria Skillane viene assediata e fotografata dai visitatori, ci rendiamo conto di quanto la quotidiana privazione della sua dignità sia la vera pena che le viene inflitta. Black Mirror ci mette davanti al fatto che nell'era digitale, commettendo un crimine o un semplice sbaglio sembra si legittimi il resto del mondo a schernirci, insultarci o peggio.
Pensiamo a tutte le volte che abbiamo sentito di persone sottoposte a shitstorm e gogne mediatiche che si sono ritrovate a dover chiudere profili social o a prendere decisioni ancor più drammatiche riguardo la loro vita. Come a dire "abbiamo tutti internet, abbiamo tutti delle opinioni, perché non bersagliare il reietto di turno?"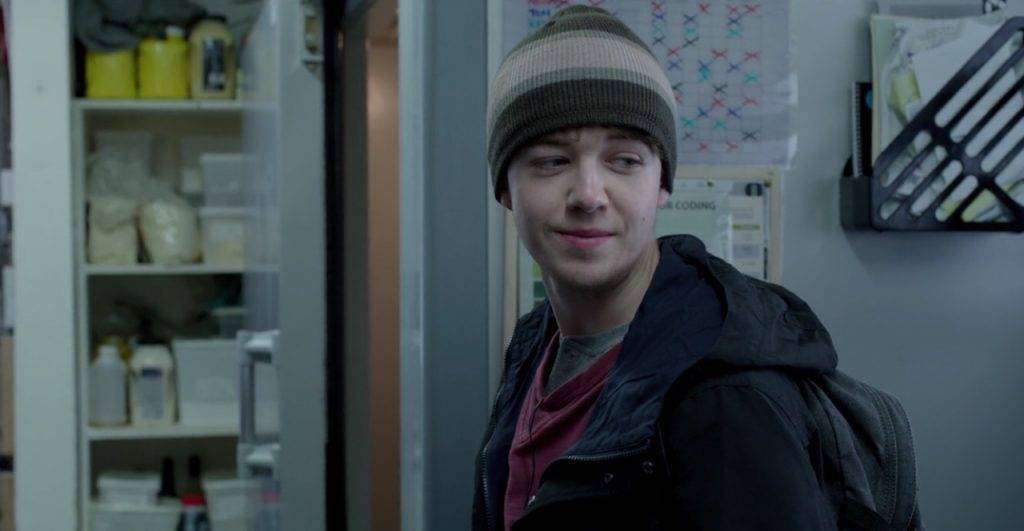 Più volte Black Mirror ci ha mostrato il doppio volto del sentirsi "giustizieri dell'era digitale". Pensiamo all'epsodio "Shut up and Dance!". È davvero giusto – secondo i valori di etica e moralità condivisi – smascherare un giovane con disturbi di natura sessuale dinanzi alla società prima ancora che alle autorità? Privarlo della sua volontà, ricattarlo e manovrarlo per poi lasciarlo al giudizio altrui? Credo che nessuna delle domande poste abbia una risposta semplice.
Ma se le autorità preposte hanno un ruolo secondario in questa Serie Tv, è chiaro che ci sia qualche altra forza che detta legge, ed è il web.
Black Mirror mi ha aperto gli occhi sul fatto che più passa il tempo, più l'internet si impone come nuova autorità. Acquisiamo da essa molte delle informazioni e conoscenze che apprendiamo giornalmente. Ci conformiamo alle sue richieste, seguiamo le sue regole conoscendo quali siano le conseguenze di eventuali deviazioni dalla norma. In alcuni casi forse il carcere, ma di certo, la prima conseguenza sarà segnata come una notifica sul nostro schermo. Ci sono persone che dopo aver sentito al telegiornale le generalità di qualcuno accusato di un misfatto si precipitano a cercare i suoi profili social per inondarli di offese e malauguri. Convinti di essere legittimati dal pensiero comune.
Dopo Black Mirror non ho iniziato a diffidare dei mezzi, bensì delle masse.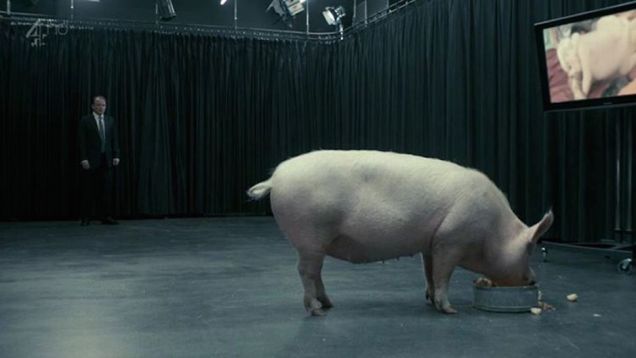 Il giustizialismo 2.0 è un affare a cui non avevo mai pensato prima di Black Mirror.
Se ci riflettiamo, sin dal suo principio la Serie Tv britannica ci ha dato la misura di quanto il parere popolare conti nell'epoca di internet. The National Anthem, il pilot, mostra quanto la pressione subita da parte del popolo del world wide web possa modificare la nostra capacità di discernimento. Nell'episodio, a pagare le spese di queste pressioni non è un individuo qualunque, bensì il Primo Ministro di una delle maggiori potenze mondiali. Morale della favola: non sono solo le masse fisiche a rischiare di schiacciare un individuo, anche quelle virtuali se mosse dall'odio o dalla paura possono schiacciare un individuo, col peso di un click. Il Primo Ministro dell'episodio in questione ha svilito la sua umanità perché indotto da una coscienza comune che detta legge.
Ed è spaventoso.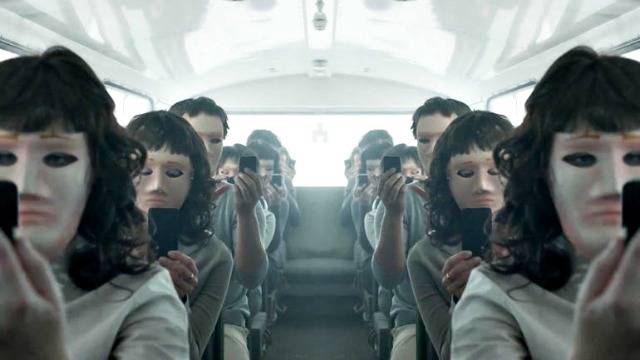 Insomma, dopo Black Mirror ho iniziato a diffidare da chi promuove campagne d'odio su internet, anche laddove io condivida la finalità delle suddette campagne. Era il 1961 quando Stanley Milgram ha analizzato il potere dell'autorità sull'etica delle persone. Oggi a quasi sessant'anni di distanza facciamo ancora fatica a comprendere quanto siamo disposti a spingerci per perseguire una giusta finalità.
Prima di Black Mirror non mi ero mai soffermata a pensarci su, mi limitavo a credere che fosse normale per ognuno di noi voler dire la propria su qualsiasi argomento in questo vasto panorama di social. In effetti credo ancora che sia normale, ma la deriva che rischia di prendere il giustizialismo 2.0 mi inquieta. Dopo Black Mirror so che un hashtag può diventare un'arma e che non c'è nulla di più pericoloso di una massa armata.