Black Mirror ha sempre saputo comunicare su più livelli a persone diverse. La sua capacità di raccontare una storia distopica così reale e contemporanea alla realtà, l'ha resa un'icona nel mondo del piccolo schermo. Dopo la visione di un episodio avevi bisogno di tempo per riprenderti. Dovevi masticarlo e digerirlo appieno, trarne i dovuti insegnamenti e metterti in guardia.
Per questo Black Mirror è diventata una serie tv così potente. Ogni puntata, in qualche modo, trasmetteva qualcosa, in dosi e pesi differenti, a seconda di chi la guardasse. Un'ora di pura angoscia travolgeva lo spettatore, il quale spesso si ritrovava spaesato, colpito e anche arrabbiato con ciò che aveva appena visto.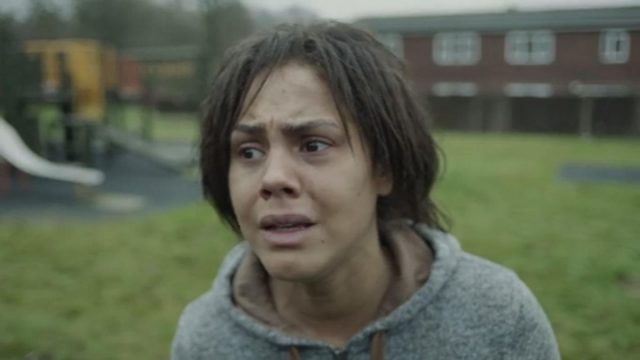 Eppure, anche partendo con le migliori intenzioni, Black Mirror si è avvicinata tanto, forse troppo, a tutto ciò che aveva combattuto. Per un fine più grande. Un fine che richiede talvolta dei sacrifici immensi: il business.
I soldi governano il mondo, e a volte per continuare a macinarne bisogna perdere parte della propria identità. Per essi spesso si è disposti a dei compromessi. E anche a cambiare tanto di una serie tv che era cominciata con premesse completamente diverse. Certo, è una serie tv, e in quanto tale sempre di business e profitto si parla. Eppure non vogliamo credere che agli ideatori siano finite le idee. Non vogliamo pensare che non possano più regalare episodi come White Bear o Be Right Back.
Tutto questo è accaduto senza che ce ne rendessimo conto. Un lento processo di mutazione che vede il suo inizio dall'acquisto di Channel 4 a opera di Netflix. Cambiando di fatto l'impostazione dello show e rendendolo un prodotto di massa. Due stagioni controverse quelle di Netflix, sei episodi che hanno spaccato la critica e lo stesso pubblico in due. Apprezzata dai neofiti dello show e poco digerita dai veterani di Channel 4.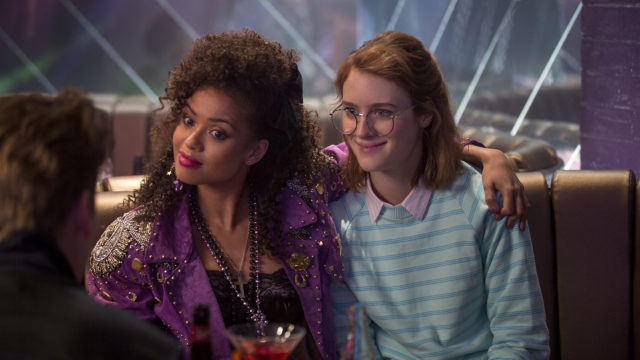 Nonostante ciò, si respirava ancora il vero sapore di Black Mirror. A mozzichi e bocconi c'era la giusta distopia, un coerente finale privo di positività. Talvolta faticosamente, eppure si percepiva ancora la sua anima, in ogni episodio, anche in un apparentemente sciocco Metalhead. Brandelli di tutto ciò che era stato il Black Mirror di Channel 4 erano nascosti ovunque, e con grinta ancora urlavano per farsi notare.
Poi è successo qualcosa. Doveva esserci una rivoluzione, un altro Natale terribile come in White Christmas. Eppure no, è successo qualcos'altro. Qualcosa di peggio, molto peggio. L'episodio speciale di Natale 2018 si è rivelato essere un film sperimentale. Innovativo e "completamente" interattivo.
Eri tu a scegliere le sorti del malcapitato protagonista, anche se già impostate su scelte specifiche, permettendoti solo una limitata libertà di scelta. E anche se visto in profondità era il protagonista a controllare noi, tenendoci attaccati al film per più e più visioni, questo piccolo benefit era una perla invisibile in un mare di puro intrattenimento fine a se stesso. Un film, Bandersnatch, senza la minima traccia di Black Mirror. Piatto, dalla seconda visione noioso, ed estremamente semplice e binario.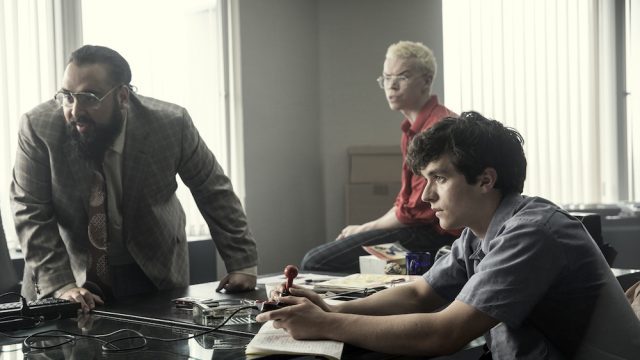 Un primo sintomo di un demone inarrestabile.
Tuttavia non ci siamo fatti prendere troppo dal panico. Il film era una sperimentazione, tutti lo avevano dichiarato e tutti noi lo sapevamo. Un piacevole passatempo natalizio. Una prima prova ben riuscita se dislocata al di fuori del suo nome Black Mirror: accattivante e ottima per passare un' ora in compagnia divertendosi a cambiare le proprie scelte. La serie tv si era conclusa con Black Museum. La speranza era ancora sana e salva e non aspettava altro che giugno per poter prendere forma.
Aspettavamo la quinta stagione, speranzosi di vedere di nuovo la vera Black Mirror.
E se di speranza parliamo, dicono che sia l'ultima a morire. E probabilmente è vero. Eppure con l'arrivo della tanto attesa quinta stagione, questa speranza è diventata sfocata. L'anima della creazione di Charlie Brooker è venuta meno regalando episodi pervasi da una morale banale e spicciola, e da momenti che rasentano il trash.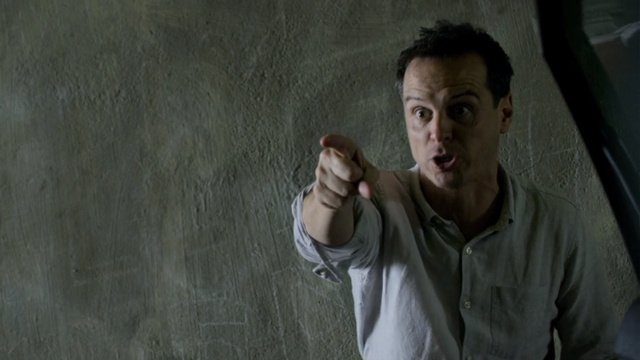 Nella fattispecie Striking Vipers e Rachel, Jack and Ashley Too sono qualcosa di inclassificabile, quasi offensivi per la vera Black Mirror. Sono una pallida copia usata per divertire e far passare il tempo, senza nient'altro. È evaporato tutto. La distopia (nell'accezione più profonda del termine) la critica costruttiva, la profondità di narrazione, l'angoscia, le emozioni contrastanti, la digestione, il finale graffiante. Abbiamo visto un'altra cosa, nel bene e nel male. Non sappiamo ancora bene cosa, ma di sicuro non Black Mirror. O almeno, non quella che conoscevamo.
Rimane solo la speranza a tenerci fedeli a Black Mirror. Quel frammento che hanno deciso di regalarci in Smithereens, unico episodio della quinta stagione con uno stampo più tradizionale. Un episodio che, seppur con i suoi difetti, ci ha regalato qualcosa che ricordava quello che abbiamo vissuto in questi ultimi anni. Ci ha ricordato perché abbiamo amato questa serie tv. Eppure è stato un attimo, un momento di veglia nel sonno del disastro più totale. È l'angosciante regalo di Netflix: la speranza.
Ma la domanda martellante che ci assilla è: Black Mirror ha venduto l'anima?