Il declino di Black Mirror non è più solo teoria, è diventata realtà. Ve lo avevamo annunciato, tristi Cassandre delle serie tv, già a partire dalla quarta stagione, in cui si notava un fisiologico calo nella serie, dalla terza nelle salde e tentacolari mani di Netflix.
Il passaggio da Channel 4 a Netflix aveva fatto più male che bene alla creatura distopica e disperante di Charlie Brooker, e vi avevamo raccontato il nostro sconforto nel vedere una serie da pugno nello stomaco diventare una carezza sulla guancia.
Le prime due puntate della quinta stagione di Black Mirror, purtroppo, continuano il trend discendente intrapreso dalla serie, inesorabilmente, dalla quarta stagione in poi. Un calo che, se fino a questo momento era paragonabile a un piano inclinato, lento e inarrestabile, con una puntata in particolare segna il punto di non ritorno del format.
Come avrete intuito, ci riferiamo alla 5×03, denominata non senza peccare di scarsa originalità, Rachel, Jack and Ashley Too.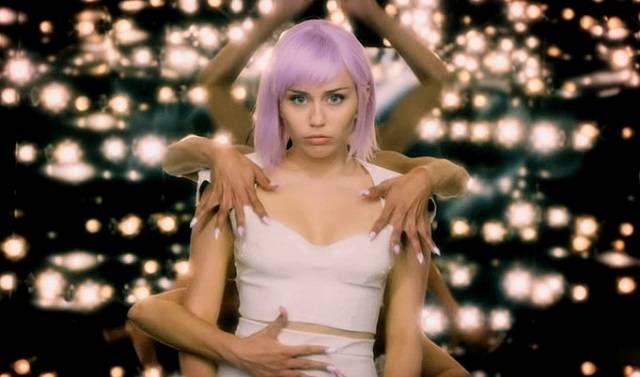 Una puntata di cui è davvero difficile dare un giudizio positivo. Ci abbiamo pensato, ragionato per giorni, ma non riusciamo a trovare un senso a quello che abbiamo visto. Non c'è il benché minimo tentativo di fare arte, di creare qualcosa che abbia un messaggio, niente tranne il freddo, patinato, a tratti volgare, intrattenimento.
Potremmo definire Rachel, Jack and Ashley Too un episodio di Black Mirror a misura di adolescente, ma faremmo un torto agli adolescenti, che meritano decisamente di meglio rispetto a quanto abbiamo assistito.
La sola reazione che si può avere di fronte a un episodio del genere è la risata. Perché, in effetti, Rachel, Jack and Ashley Too fa di tutto per farci ridere. Il presupposto di base poteva anche essere sacrosanto. Charlie Brooker deve essersi stancato di venire considerato unicamente come un incitatore dell'odio verso la tecnologia, un depresso che vuole farci deprimere.
Deve aver pensato: "Sai che c'è? Ho una star della televisione e della musica, proviamo. Proviamo a farli ridere, stavolta".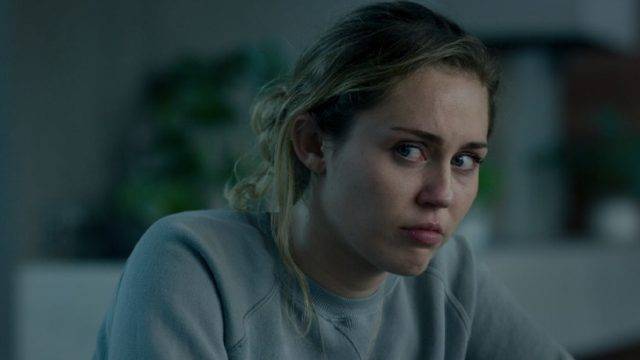 Peccato che la risata non fosse propriamente lo scopo per cui era nata Black Mirror, ma non soffermiamoci su questo aspetto. Il format appartiene a Charlie Brooker, con generosi innaffiamenti di denaro da parte di Netflix, e può farci quello che vuole. Ma non così. Come per il finale di Game of Thrones, non si tratta tanto della natura dell'episodio, piuttosto di come si arriva all'effetto comico.
Rachel, Jack and Ashley Too presenta degli errori gravissimi di scrittura, innanzitutto. Un aspetto imperdonabile per una serie che aveva fatto della classe, della raffinatezza nella scrittura e nell'approfondimento dei personaggi un tratto distintivo delle prime stagioni.
Qui invece la trama è sterile, procede di momento in momento senza avere una direzione. Funziona in un qualche modo, rabberciando qua e là una parvenza di senso, fino al momento in cui Ashley cade in coma, poi manda letteralmente tutto a monte. Iniziano a succedere cose strane, inspiegabili (come ha fatto la bambola ad assumere la coscienza di Ashley? Perché proprio lei? Voi l'avete capito?). I personaggi, già penalizzati da una scrittura debolissima, piatti e stereotipati, iniziano a comportarsi in modo assurdo e insensato.
Vogliamo contare quante volte, nel bel mezzo di un'azione concitata, Rachel esprime il suo amore per Ashley? Ma perché? Sei nel bel mezzo di una catastrofe e ti metti a fare la fan? La bambola, da questo punto di vista, è il personaggio scritto meglio. E questo è tutto dire.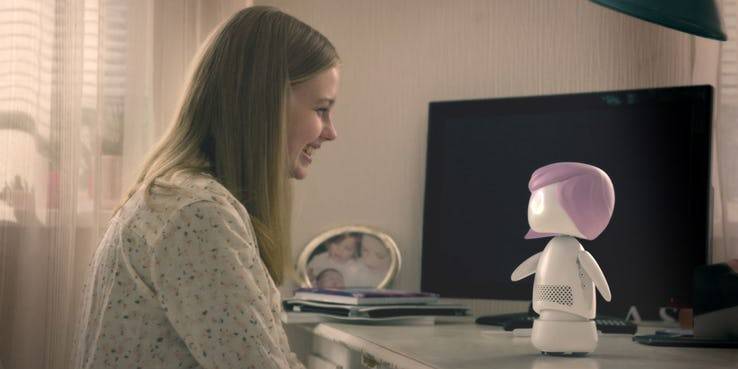 L'episodio sembra un mostruoso collage dei Goonies, con una salsa alla Stranger Things, una spruzzata di teen movie e una di quel filone di comedy americana con protagonista una cantante e/o un'adolescente incompresa (che di solito fa la cantante).
A un certo punto sentiamo dentro di noi che il limite è stato superato, che quello a cui stiamo assistendo non avrà una spiegazione, che la storia procede per assunti indimostrabili e non con una pianificazione logica. Ci mettiamo comodi, e assistiamo alla fine di Black Mirror con amara rassegnazione. Nemmeno il finale salva la nave che affonda.
Miley Cyrus, presenza musona e imbronciata lungo tutta la durata dell'episodio, veste i panni della rockstar accennando un'agghiacciante cover di Head like a Hole dei Nine Inch Nails. Perché una ragazza del 2019 ricorra al singolo di punta dell'album di debutto di una band industrial degli anni Novanta è un mistero per noi.
Segnaliamo solo che la cover, alle nostre orecchie, suona stranamente simile alla canzone che sentiamo ripetere senza pietà durante la puntata, On a Roll. Dunque non è solo una cover, è un tentativo di clonazione.
Arrivati incolumi alla fine di questo episodio, ci sentiamo sopraffatti da un insieme di sensazioni. Ma non è come per la vecchia Black Mirror, in cui sconforto, desolazione, orrore ci arrivavano tutti insieme come un'onda implacabile. Qui proviamo solo imbarazzo e un leggero senso di disagio per lo scempio a cui abbiamo assistito. L'insieme di approssimazione recitativa di Miley Cyrus, scrittura dei personaggi mediocre, situazioni rese volontariamente ridicole e senza senso, la sostanziale inutilità di questo episodio nell'economia generale della serie ci fanno percepire che Black Mirror potrebbe essere arrivata al capolinea.
Nonostante le prime due puntate della quinta stagione fossero, pur con i loro difetti ormai fisiologici dopo il passaggio a Netflix, complessivamente sufficienti, questo episodio decide arbitrariamente di staccare la spina alla creatura morente Black Mirror.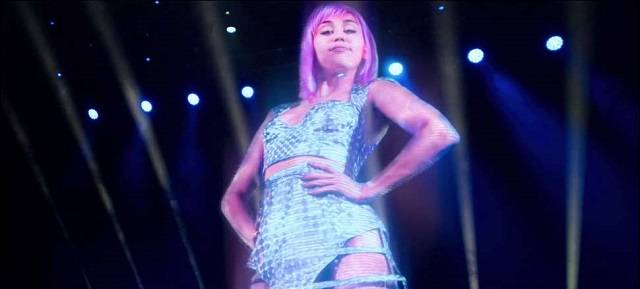 Non c'è ritorno per Black Mirror, dopo un episodio del genere.
Charlie Brooker potrà tentare di stupirci sfoderando altri assi nella manica. Si è giocato però la cosa più importante, che fino ad ora non aveva ancora perso del tutto. La credibilità. Nessun fan della vecchia guardia vedrà più Black Mirror con gli stessi occhi. Lo show che non ci faceva dormire la notte, che ha cambiato il nostro modo di vedere la tecnologia, è diventato ciò che denunciava, ciò di cui ci diceva di preoccuparci.
La risposta ce la danno i Nine Inch Nails (non Miley Cyrus), ed è lui. Il Dio Denaro.
Il Dio Denaro al quale potrebbe essersi inchinato, alla fine, anche lo stesso Charlie Brooker, trasformandosi in una copia dei personaggi di 5 Milioni di Celebrità, disposto a tutto per ottenere successo e visibilità?
Lui ha deciso da che parte stare. Anche noi faremo la nostra scelta.
Inchinati davanti al tuo padrone, avrai quello che meriti