L'amore travolge come un treno in corsa. Scoppiettante, si avvicina ringhiando, sopra i binari della vita che bendata e inerme non puoi sfuggire alla sua morsa. Ghermisce e annienta, proprio come in Black Mirror. Tu sei solo un' anima perduta in questo teatro dell'orrore, schiava delle passioni e dei desideri.
So lately, been wondering
Who will be there to take my place
When I'm gone you'll need love to light the shadows on your face
Ne sono schiavo anche io, e mi compatisco. Anche quassù, nel paradiso di ogni anima buona che lascia questo mondo. Nessun avvertimento, nessun segnale. Un semplice e tetro fulmine a ciel sereno. Devo proteggerti anche se non puoi vedermi. Il sangue scorre ancora nelle tue vene, ribolle come un vulcano strabordante vita. Hai bisogno di qualcuno, hai bisogno ancora di amore, per poter sopravvivere al presente e superare la notte.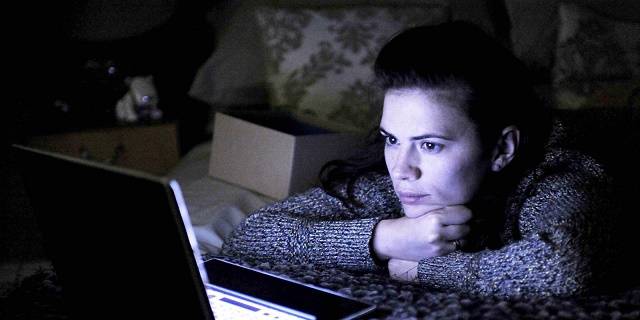 Io posso ancora aiutarti, per illuminare il tuo volto marchiato dalla tragedia e la frustrazione di impotenza e rammarico. Io esisto ancora, nei falsi angeli benefattori che il mondo ha creato per te.
If a great wave shall fall and fall upon us all
Then between the sand and stone, could you make it on your own
Black Mirror è una realtà angosciante. Un perverso circo nel quale i morti tendono la mano ai vivi in un sadico ballo in attesa del futuro. Davanti a quella scogliera, le tue lacrime hanno parlato più di mille parole: "Torna da me". Un urlo strozzato, quasi un sibilo.
A questo richiamo, le onde si frantumano, con martellante e brutale forza, sulla solida roccia. E tu ancora una volta osservi il mondo da lì, quel posto che a noi piaceva così tanto. Io sono ancora lì con te. Sono l'oceano, la sabbia e i sassi. Sono la natura che osserva ogni tuo passo, e tu sei con me.
If I could, then I would
I'll go wherever you will go
Way up high or down low, I'll go wherever you will go
Se esiste un modo, anche diabolico, io lo farei. Io resterei al tuo fianco per sempre. In queste parole la parabola di Black Mirror si compie e io divento uno strumento di angosciante terrore. Svegliati Martha, apri gli occhi.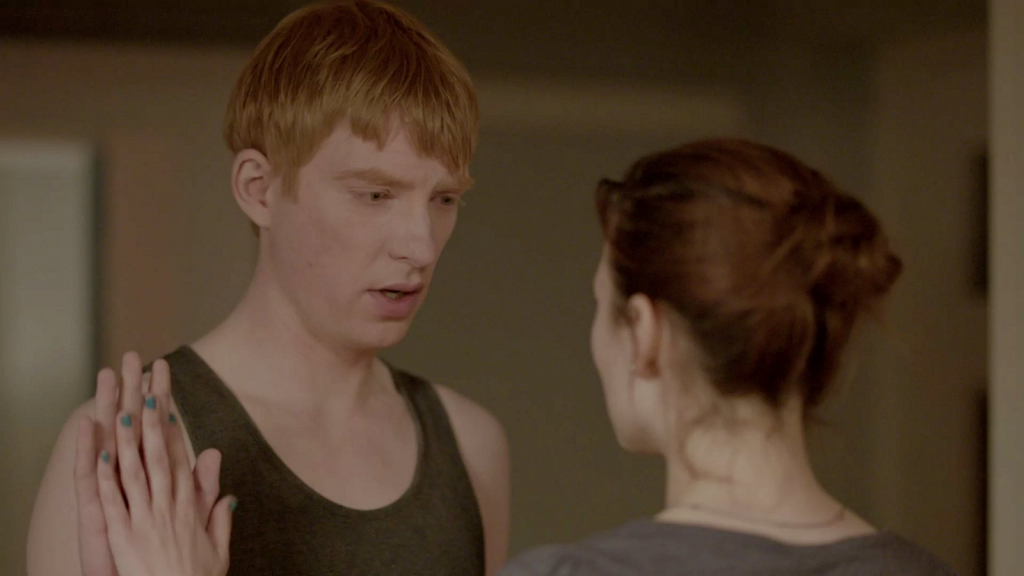 Io sono sveglio mentre tu dormi. Sono immobile mentre mangi. Sono sempre vicino a te, e nel dolore e nel delirio non puoi vivere senza me. Se potessi ti liberei da questo tormento, ma non posso, solo tu puoi.
And maybe, I'll find out
A way to make it back someday
To watch you, to guide you through the darkest of your days


Riesci a sentirmi? Sono solo vibrazioni. Una riproduzione di agghiaccianti note vocali all'interno di una fredda macchina. Forse non è abbastanza, ma posso comunicare con te. Posso ricordarti che non sei sola in questo dolore. Non sei sola in Black Mirror. Siamo tutti burattini inconsapevoli del nostro destino. Con me, avrai l'illusione di poter superare ogni cosa, e quella dannata macchina tornerà indietro ruggendo.
Run away with my heart
run away with my hope
run away with my love
E accade così, in un istante. Un battito impercettibile di ali. Una speranza frantumata. Una corsa a perdifiato. In quel preciso istante, generico e comune, nella prassi del quieto vivere quotidiano, tutto cambia. Con gli occhi bagnati dal dolore e i capelli scompigliati, devi correre. Più veloce del tempo e della vita stessa.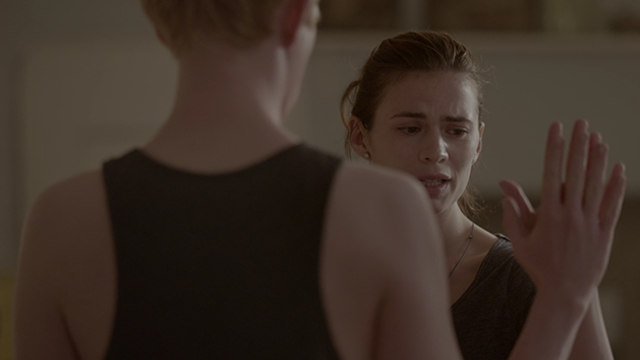 Una folle corsa verso un destino diverso. Un fato nel quale tu possa custodirmi gelosamente. Custodire il mio cuore, la mia speranza, e tutto l'immenso amore che provo per te. Proteggilo Martha, non farti ingannare. L'illusione di un falso ritorno è il più subdolo tra i veleni dell'uomo.
I know now, just quite how
my life and love might still go on
in your heart, in your mind
I'll stay with you for all of time
Ora so, sì lo so bene, e tu più di me. Sei consapevole del male che si cela all'interno di questa falsa maschera e questo corpo artefatto. Ne sei consapevole ma schiava, dilaniata, amareggiata, annichilita. Una dipendenza emotiva che ha reso te inerme e me un pericolo costante. Un terrore rinchiuso in un dimenticato anfratto della casa. Lontano da te, lontano da tutti.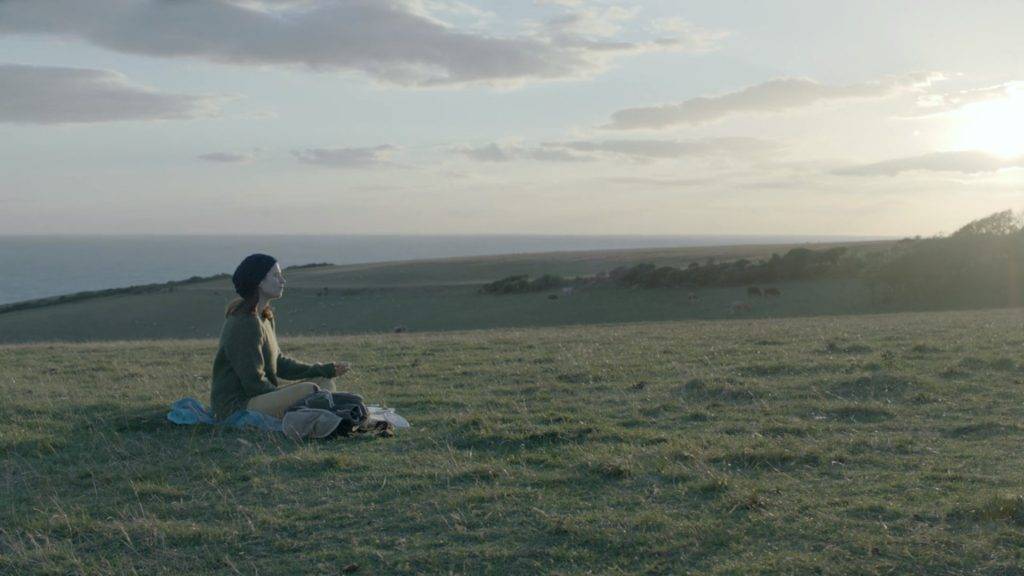 Nel tuo cuore e nella tua mente, sono un focolare che illumina il buio. Rincuoranti catene che ti inchiodano a un passato con cui non riuscirai mai a chiudere i ponti. Ora e per sempre.
…Wherever you will go…
Per questo e altri mille motivi, come un ombra ti seguirò ovunque tu andrai. Sarò il tuo consiglio e la tua gioia. Sarò il tuo tormento e il tuo boia. Attraverso queste note ti supplico, ascoltami Martha. Ascoltami per l'ultima volta. Osserva dentro il tuo cuore e lasciami andare.
Torna di nuovo su quella scogliera e lasciami andare. Con un ultimo straziante e tremolante gesto, ritenta. Solo così e solo allora sarai davvero libera. Ovunque tu andrai.