Di Come to Papa, The Office, Better Call Saul e il destino beffardo
È il 3 giugno del 2004: la NBC, network con un occhio attentissimo per le grandi comedy, mette in onda il primo episodio di Come to Papa. Ventuno giorni dopo, tuttavia, cancella brutalmente la serie tv lasciando in eredità la miseria di quattro puntate trasmesse, otto ancora oggi inedite e una stagione monca caduta nell'oblio che probabilmente non manca manco a chi l'ha creata. Una storia come tante, perché a un gran numero di produzioni di successo corrisponde sempre una vastità di fallimenti.
Pilot disastrosi, stagioni difficili, ascolti insufficienti, produttori che non ci credono abbastanza, l'idea sbagliata al momento sbagliato e chi più ne ha più ne metta: il mondo delle serie tv è un mondo di bivi costanti e di sliding doors sempre aperte a ogni possibilità. Succede tuttavia che abbia senso parlare oggi dell'anonima Come to Papa, annichilita dopo quattro puntate, a distanza di sedici anni. La vita, infatti, sa essere assurda. E che ci crediate o meno quella cancellazione anonima ha cambiato per molti versi la storia recente delle serie tv.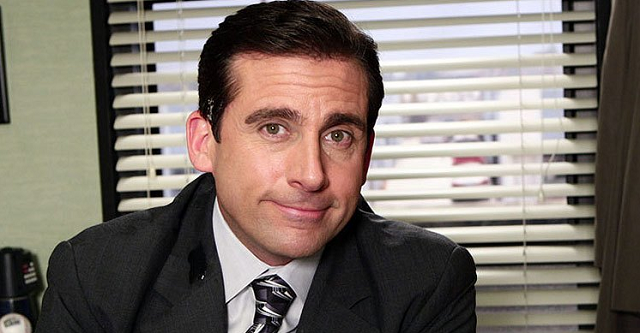 Un'esagerazione? Manco tanto. Perché se Come to Papa fosse andata avanti una delle migliori comedy di tutti i tempi sarebbe stata profondamente diversa, quella che è considerata una delle opere manifesto della tv avrebbe perso due tra gli interpreti più carismatici e uno dei personaggi più amati non sarebbe addirittura mai nato. Basta? No, aggiungiamo che forse non avrebbe mai visto la luce manco una delle serie tv più importanti degli ultimi cinque anni. Per colpa di una comedy cancellata immediatamente che non ricorda pressoché nessuno.
Spieghiamoci meglio, è il caso. La famigerata Come to Papa vedeva tra gli interpreti un certo Steve Carell. Un attore che fu costretto a rinunciare per questo a un ruolo da protagonista in un'altra comedy nascente della NBC, remake di un'osannatissima produzione inglese. Quella comedy era The Office e i produttori, nonostante avessero pensato convintamente a Carell per dare vita a Michael Scott, dovettero optare per un altro attore dal talento indiscutibile: Bob Odenkirk.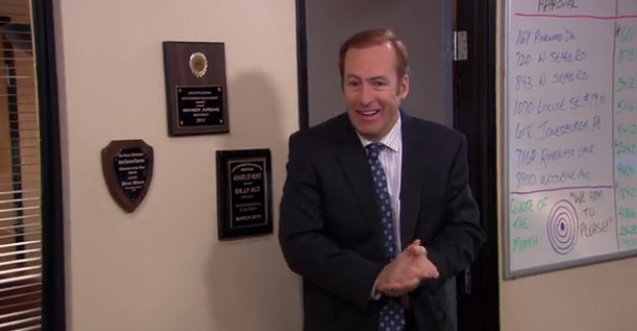 Non parliamo di una semplice audizione come tante altre, non di una possibilità remota come quella che riguardò per lo stesso ruolo, ad esempio, l'altrettanto noto Paul Giamatti: Odenkirk era stato annunciato ufficialmente per il pilot di The Office. Michael Scott era suo, e basta. Ma Come to Papa andò malissimo, Carell si liberò da un giorno all'altro e a quel punto i produttori di The Office decisero di sceglierlo. Michael Scott divenne suo, dando una svolta decisissima a una carriera non ancora davvero decollata.
Il resto è storia: Steve Carell interpretò divinamente il personaggio, la serie ebbe un successo stellare e tutti furono felici e contenti. Tutti, incluso lo "scaricato" Bob Odenkirk, protagonista in seguito di Breaking Bad e, soprattutto, del suo spin-off Better Call Saul. Della sua breve e sfortunata avventura con The Office rimane solo una comparsata nell'ultima stagione, nei panni di uno strampalato direttore di un ufficio che, manco a dirlo, ricorda molto da vicino Michael Scott.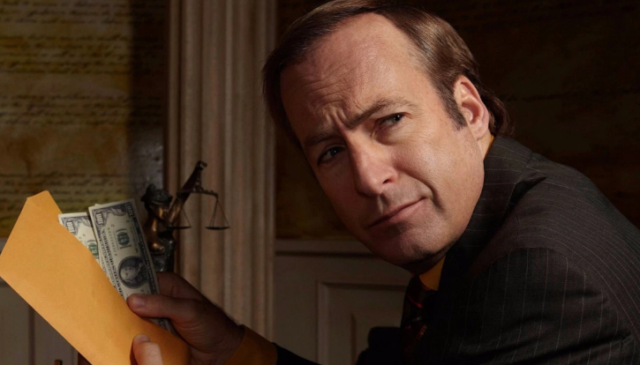 Le storie mai scritte, tuttavia, sanno essere ancora più intriganti di quelle che viviamo. Ed è interessante riaprire per un attore le sliding doors del destino, immergerci in una sgradevole realtà distopica e pensare a cosa sarebbe successo se Come to Papa avesse superato lo scoglio del quarto episodio e non fosse stata cancellata. La reazione a catena sarebbe stata pazzesca e il bilancio catastrofico: Steve Carell non avrebbe potuto interpretare Michael Scott e The Office, nel bene e nel male, non sarebbe stata la stessa cosa. Ma questa, pur essendo una conseguenza gravissima, è solo la punta dell'iceberg.
Se The Office avesse avuto comunque il successo che ha avuto, infatti, sarebbe andata avanti ben oltre il 2009 e avrebbe impedito con ogni probabilità a Bob Odenkirk di accettare il ruolo in Breaking Bad.
Non sarebbe quindi mai diventato Saul Goodman, personaggio straordinario che non ha beneficiato solo della scrittura impeccabile di Gilligan, ma anche dell'interpretazione carismatica e unica dell'attore statunitense. Quel capolavoro immortale di Breaking Bad sarebbe stato un po' meno bello, probabilmente il personaggio non avrebbe avuto il successo che ha avuto e la AMC non avrebbe mai avuto l'idea di dedicargli uno spin-off.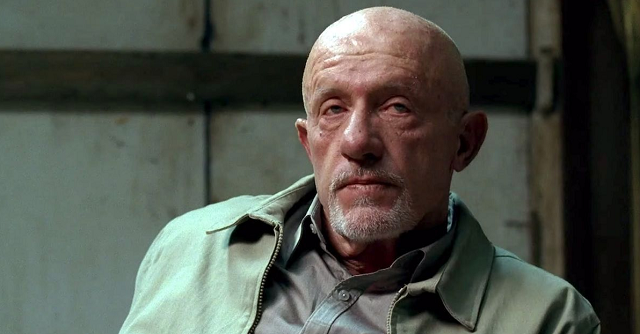 Ma non finisce qui. Se Come to Papa non fosse stata cancellata quasi sicuramente Bob Odenkirk non avrebbe potuto far parte del cast di How I Met Your Mother e, di conseguenza, non sarebbe mai nato Mike Ehrmantraut. Come vi abbiamo raccontato in un articolo di qualche tempo fa, infatti, l'ex poliziotto fu creato da Gilligan per coprire una falla nella trama, orfana per un episodio di Saul Goodman: Odenkirk era al tempo impegnato anche sul set di How I Met Your Mother e partecipò solo a tre dei quattro episodi di Breaking Bad inizialmente previsti.
Anche in questo caso il resto è storia: Mike Ehrmantraut andò ben oltre il singolo episodio e divenne uno dei personaggi più interessanti e amati della serie. Tanto da essere inserito anche in Better Call Saul, nel quale è indubbiamente uno dei protagonisti più rilevanti. Quindi, riassumendo: la cancellazione di Come to Papa avrebbe trasformato The Office, chiuso le porte a Steve Carell e aperte di conseguenza a Bob Odenkirk. Che non avrebbe però mai aperto quelle di Breaking Bad, How I Met Your Mother e Better Call Saul, uccidendo sul nascere Mike Ehrmantraut.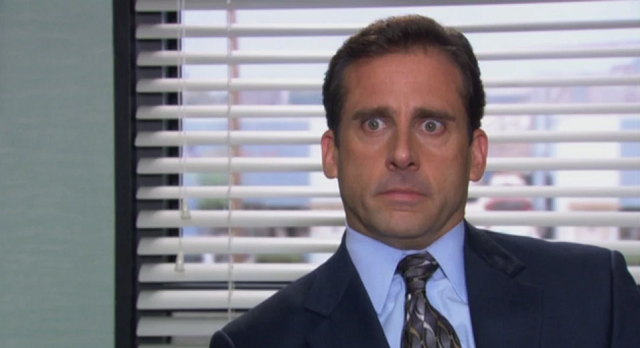 Ci rimarrete malissimo, se penserete anche solo per un secondo a questo scenario. Ancora incompleto, tuttavia. Perché le strade tracciate dalle sliding doors sono infinite, e seppur sia vero che nostra nonna sarebbe stata un tram se solo avesse avuto le ruote, è altrettanto vero che The Office rischiò di fare la stessa fine di Come to Papa, visto che fu quasi cancellata dopo soli sei episodi e fu salvata in extremis dal successo improvviso di Steve Carell grazie al film 40 anni vergine.
Sarebbe successo altrettanto se il protagonista fosse stato Bob Odenkirk? Forse sì o forse no, ma in fondo se Breaking Bad non avesse dovuto affrontare lo sciopero degli sceneggiatori del 2007 Gilligan avrebbe ammazzato subito Jesse Pinkman e Hank Schrader, rischiando così di azzoppare pesantemente una serie magistrale che a quel punto chissà come sarebbe andata. E se una Britney Spears qualunque non avesse fatto una comparsata, persino l'osannatissima How I Met Your Mother sarebbe andata a farsi benedire dopo tre stagioni.
Quindi cosa sarebbe potuto succedere se Come to Papa non fosse stata cancellata dopo quattro episodi? Magari sarebbe esplosa all'improvviso, sarebbe andata avanti per 200 episodi e oggi passeremmo il nostro tempo a rewatcharla compulsivamente. Oppure, chissà, avrebbe evitato la cancellazione con l'eliminazione del personaggio di Steve Carell. Che avrebbe potuto fare comunque The Office, mentre Bob Odenkirk si divertiva a umiliare Marshall Eriksen e prestava il volto a Saul Goodman in compagnia di Jonathan Banks e il suo Mike.
Le vie del fato, d'altronde, sono infinite: possono portarci davvero ovunque. Talmente ovunque da poterci pure riportare beffardamente al punto di partenza. Alla faccia delle porte scorrevoli, spesso sbattute in faccia. Da un destino testardo che certe volte non vuole proprio saperne.
Antonio Casu