La Apple è ormai una certezza d'élite dell'informatica. I prodotti tecnologici sono sempre più una garanzia in merito alle prestazioni e alla qualità dei dispositivi. Sembra che le menti di Cupertino riescano a dare il meglio in qualsiasi campo d'applicazione decidano di impegnarsi. Ma siamo proprio sicuri che il debutto nel campo delle Serie Tv con Apple Tv+ (di cui vi abbiamo già parlato qui) stia dando i risultati sperati? Qui proviamo a fare il punto dell situazione.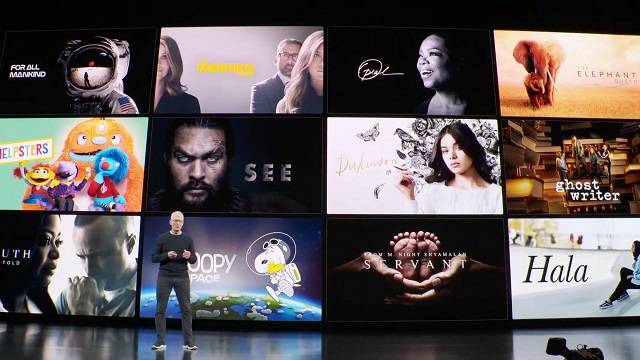 Dando uno sguardo alle prime recensioni delle principali testate statunitensi, pare che i giudizi siano altalenanti. Accanto ai commenti positivi spiccano diverse critiche, specie per serie tv costate milioni di dollari e con cast di prim'ordine. La piattaforma, disponibile in Italia dal primo di novembre, ha sicuramente due serie che sono di alto livello e fanno da copertina per il servizio Apple Tv+. Tuttavia, il resto del catalogo alterna buoni prodotti ad altri meno buoni.
Tra le due serie top della Apple Tv+ bisogna menzionare innanzitutto The Morning Show. Il cast vede al suo interno attori del calibro di Jennifer Aniston (Alex Levy), Reese Witherspoon (Bradley Jackson) e Steve Carell (Mitch Kessler) e pare riscuotere un buon successo. Ad oggi sono stati rilasciati i primi quattro episodi e la serie è già stata rinnovata per una seconda stagione.
Il sito deadline.com ha descritto la serie come il racconto della "vita di persone che aiutano gli Stati Uniti, si svegliano al mattino e si scontrano contro sfide uniche".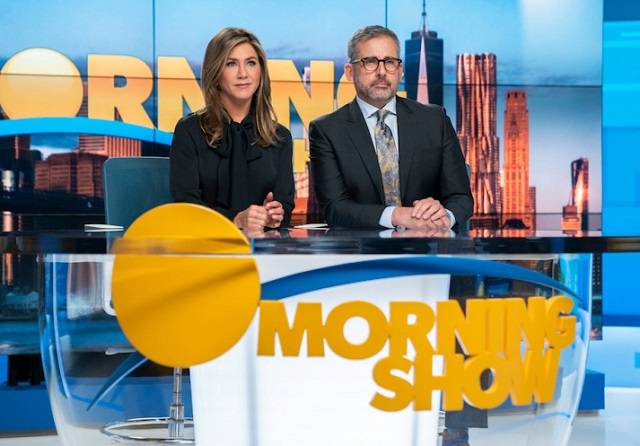 La serie, infatti, racconta di Alex, conduttrice del The Morning Show e di come questa lotterà per mantenere il suo lavoro e il riconoscimento di migliore giornalista, dopo che il suo collega Mitch è stato licenziato a causa di scandali sessuali ed è stato sostituto da Bradley.
Altro pezzo forte della Apple Tv+ è See, la serie con protagonista Jason Momoa (Baba Voss), della quale sono stati rilasciati i primi quattro episodi, che hanno avuto un'ottima accoglienza da parte del pubblico. La serie è ambientata in un futuro distopico, nel quale l'umanità è stata decimata da una epidemia causata da un virus. Gli unici sopravvissuti rimangono geneticamente ciechi e, nell'arco dei secoli, la Terra rimane popolata da soli non vedenti tornati a vivere in uno stato tribale per adattarsi alle nuove condizioni.
Un giorno Baba Voss diventa padre di due gemelli che miracolosamente sono in grado di vedere, ma la potente regina della zona, spaventata da questo, decide che i due devono morire. Inizia così una lotta per la sopravvivenza tra la regina e la tribù di Baba Voss, che deve proteggersi dalla distruzione.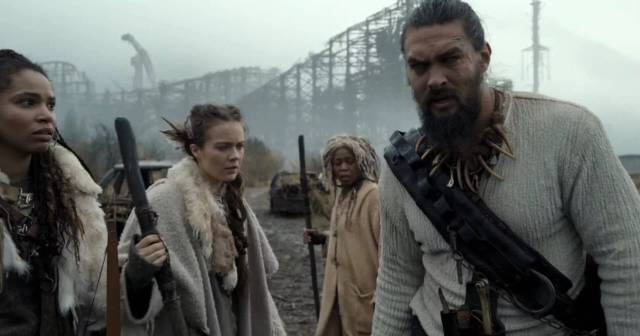 Tra le altre serie che hanno riscosso un discreto successo c'è For All Mankind, di genere fantascientifico, che racconta di una realtà nella quale i russi sono arrivati per primi sulla Luna, mentre gli USA si affannano per recuperare terreno con missioni spaziali e sulla Luna con equipaggi interamente composti da donne.
Ancora, Dickinson racconta la vita, le gesta e le opere dell'intramontabile poetessa Emily Dickinson, con stile sia biografico e storico che da commedia nera.
Altre serie presenti nel catalogo non sembrano aver convinto del tutto il pubblico e la critica, faticando ad affermarsi. Probabilmente il motivo è dovuto, a nostro avviso, principalmente alla troppa selettività del genere, ma anche alla qualità del prodotto. Ad esempio, nel genere dell'animazione, prodotti come Snoopy o Helpsters non reggono la concorrenza delle serie prodotte da altre piattaforme. Ancora, andando nell'ambito dei teenagers come protagonisti, Ghostwriter non regge il confronto con Stranger Things o Una Serie di Sfortunati Eventi.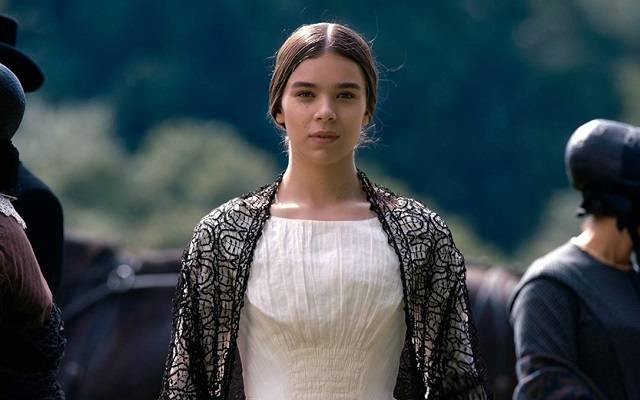 Il giudizio che ci sentiamo di dare, però, non è totalmente negativo. Il progetto di Apple Tv+ è nuovissimo e necessita di un po' di tempo per entrare nel giro consuetudinario del settore. Le quattro serie positive che abbiamo menzionato fanno ben sperare e, soprattutto, lasciano intendere che l'azienda di Cupertino, anche in questo settore, andrà a puntare sempre più su prodotti di alta qualità (come questo), magari riducendo la quantità delle serie disponibili, ma garantendosi delle visualizzazioni sicure.