American Horror Story è arrivato alla quinta stagione, Hotel. Ogni stagione è un microcosmo a sé stante, con tema, protagonisti, tempi e luoghi differenti. Coven, la terza stupenda stagione, ha come soggetto le streghe e le congreghe. Trasmessa dal 2011 dalla rete via cavo FX, la serie ha avuto un seguito di pubblico larghissimo in quanto coniuga humor, comedy, horror e drama.
Coven ha come protagoniste un gruppo di giovani liceali "speciali", mandate dalla famiglia in un collage esclusivo appena si è fatto palese il loro piccolo "difetto": l'essere streghe.
Il cast principale di questa stagione è composto dalla preside Sarah Paulson; il capo della congrega Frances Conroy; la Suprema Jessica Lange; le studentesse Taissa Farmiga, Emma Roberts, Gabourey Sidibe e Jamie Brewer; il maggiordomo muto Dennis O'Hare; la regina del voodoo Angela Bassett, il ragazzo fantoccio Evan Peters; una potentissima strega invulnerabile Lily Rabe; il cacciatore di streghe Josh Hamilton e la nobildonna sepolta viva per secoli Kathy Bates.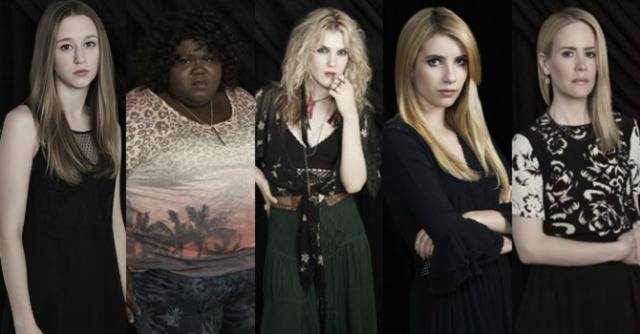 Parlando di streghe, le antesignane filmiche più famose sono, senza dubbio, le sorelle Halliwell di Charmed (Streghe), trasmesso dalla The WB. Prue (Shannen Doherty/Brenda di Beverly Hills 90210), Piper (Holly Marie Combs/ Ella Montgomery in Pretty Little Liars) e Phoebe (Alyssa Milano/ Savannah Davis in Mistresses) nel cast originale, poi con la sostituzione di Prue con il mezzo angelo Paige (Rose McGowan, la giovane Cora in Once upon a Time) narrano in otto stagioni le avventure di tre sorelle, il lotta quotidiana contro il Male supremo, la disoccupazione, la famiglia e gli amori sbagliati. Alle sorelle verranno in soccorso le più disperate figure del mondo fantasy, dall'angelo Leo (Brian Krause) al demone Cole (Julian McMahon/ Christian Troy di Nip/Tuck), folletti, fatine, fantasmi, avi e apprendiste (la nostra Penny di The Big Bang Theory si è fatta conoscere proprio qui nel ruolo di Billie).
Sfogliando il libro di famiglia come in Sabrina, qui detto Libro delle Ombre, al grido di "Il potere del trio coincide col mio" le sorelle, puntata dopo puntata e stagione contro stagione combattono la Triade, la Sorgente, le Incarnazioni, la Scuola di Magia, Zankou e Christy, solo per citare i principali villains.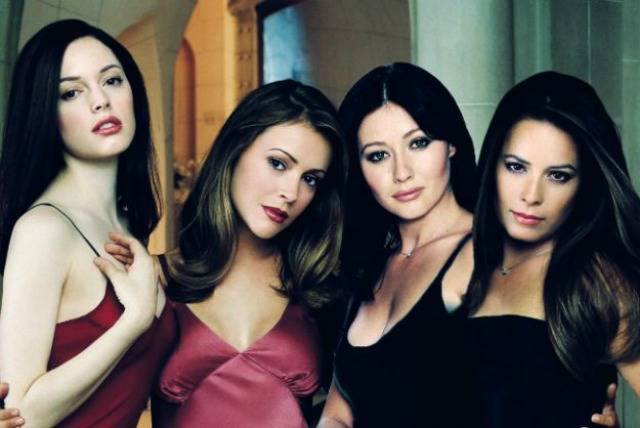 L'argomento streghe (e magia, e incantesimi, e pozioni…) è frizzante e versatile, in fondo, la scienza occulta affascina tutti! Ma tra le due serie è l'unico punto di contatto. Vediamo perché.
SENSO DI FAMIGLIA / LEGAME DI APPARTENENZA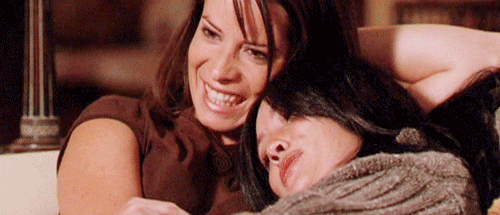 Le sorelle Halliwell sono in primis sorelle, il sangue viene prima di ogni azione. Uno degli episodi più scioccanti è stato infatti la perdita della sorella Prue, non tanto la perdita della strega più forte della famiglia. L'amore e il rispetto che provano i protagonisti verso la loro famiglia è una sorta di scudo magico anti-dolore, un po' come quello che innalzerà il piccolo angelo Wyatt nei primi mesi di vita.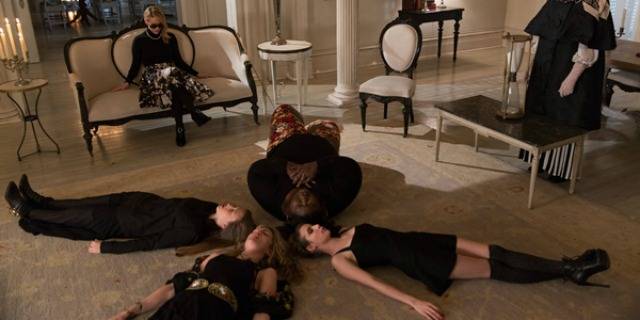 In Coven la lotta al potere prescinde qualsiasi vincolo di sangue, basti pensare alla Suprema che cerca in varie occasioni di uccidere la figlia, per non parlare delle altre streghe non imparentate. L'appartenenza alla Congrega per Fiona è solo una scusa per accaparrarsi più potere, non un abbraccio entro cui rifugiarsi.
C'è più famiglia nel clan voodoo di Marie Laveau che nella scuola di Cordelia o nella Congrega di Myrtle.