American Gods è una delle serie tv del momento targata Amazon Prime Video. Prodotto statunitense di Bryan Fuller e Michael Green, è basata sull'omonimo romanzo di Neil Gaiman, scrittore, peraltro, anche della nuova e famosissima Good Omens. Per ora la serie si compone di due bellissime e avvincenti stagioni, ma è già stata rinnovata per una terza (leggete qui se volete saperne di più). Oggi vogliamo offrire 10 ottimi motivi, a chi non l'ha ancora vista, per darle una possibilità. Non potrete rimanere delusi! Criptica e misteriosa, questa serie tv vi conquisterà con il suo fascino e non riuscirete più a farne a meno.
1) American Gods ha un cast d'eccezione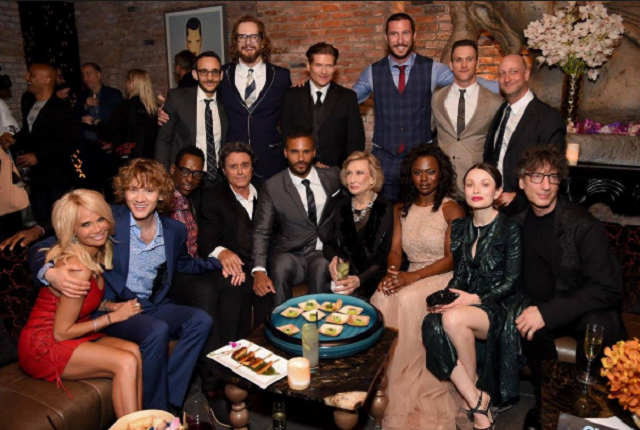 Il primo motivo, non per questo il più importante, per guardare assolutamente American Gods, è la presenza di un cast davvero niente male! Oltre al famosissimo Ian McShane nei panni di Mr. Wednesday, troviamo un fantastico e inquietante Crispin Glover nel ruolo di Mr. World. Nella prima stagione vediamo anche la bellissima Gillian Anderson! E non sono gli unici grandi nomi a comparire tra gli attori. L'affascinante Ricky Whittle (in cui non potete non riconoscere Lincoln di The 100) o Pablo Schreiber, che sicuramente ricorderete in Orange Is the New Black. Non possiamo non citare anche i talentuosi Bruce Langley ed Emily Browning, e tanti altri ancora.