Prendete gli autori della serie horror più seguita degli ultimi anni. Aggiungeteci il più grande caso giudiziario degli anni novanta che ha tenuto col fiato sospeso gli USA e un cast stellare composto da John Travolta, Sarah Poulson, David Schwimmer, Courtney B. Vance e Cuba Gooding Jr. Otterrete la prima meravigliosa stagione di American Crime Story.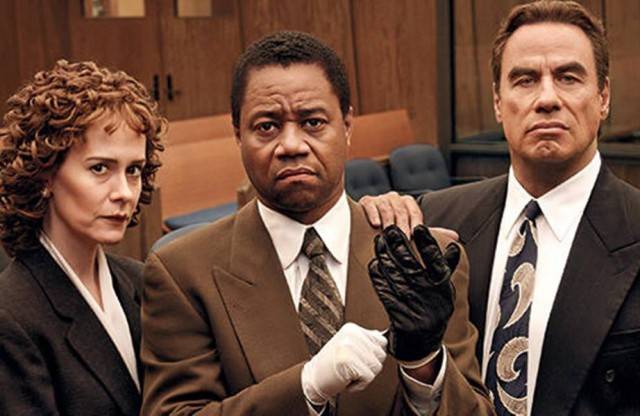 Trasmessa dal canale FX e nata come spin-off dell'acclamata serie antologica American Horror Story, American Crime Story ne condivide lo stile, la regia ed alcuni interpreti (come la Poulson e Gooding Jr.), oltre il fatto, appunto, di essere composta da stagioni autoconclusive.
La prima stagione, infatti, racconta il caso giudiziario che coinvolse O. J. Simpson – da cui il sottotitolo The People vs O. J. Simpson –,  uno dei più grandi giocatori di football americano della storia, oltre che attore attivo tra gli anni ottanta e novanta (famoso soprattutto per aver partecipato alla saga di film Una pallottola spuntata, a fianco di Leslie Nielsen), accusato dell'omicidio della ex moglie Nicole Brown e dell'amico di quest'ultima Ron Goldman, uccisi in maniera brutale la sera del 12 giugno 1994, a Los Angeles.
Il caso fece un incredibile scalpore, non solo dettato dalla notorietà di O. J. Simpson, ma anche dall'imprevedibilità iniziale di quest'ultimo, il quale prima si rintanò a casa dell'amico Robert Kardashian, poi minacciò il suicidio e successivamente, dopo aver capito che sarebbe stato portato in carcere, fuggì dalla polizia, scatenando un paradossale inseguimento a bassa velocità di oltre otto ore per le strade della California, dopo le quali si consegnò alla polizia su suggerimento di Kardashian e del suo avvocato Robert Shapiro. Per dare un'idea di quanto questo caso fu seguito fin dagli inizi si pensi che l'inseguimento oscurò addirittura la gara 5 delle Nba Finals del 1994 tra Houston Rockets e New York Knicks, tanto che la NBC ne interruppe la diretta per seguire la fuga.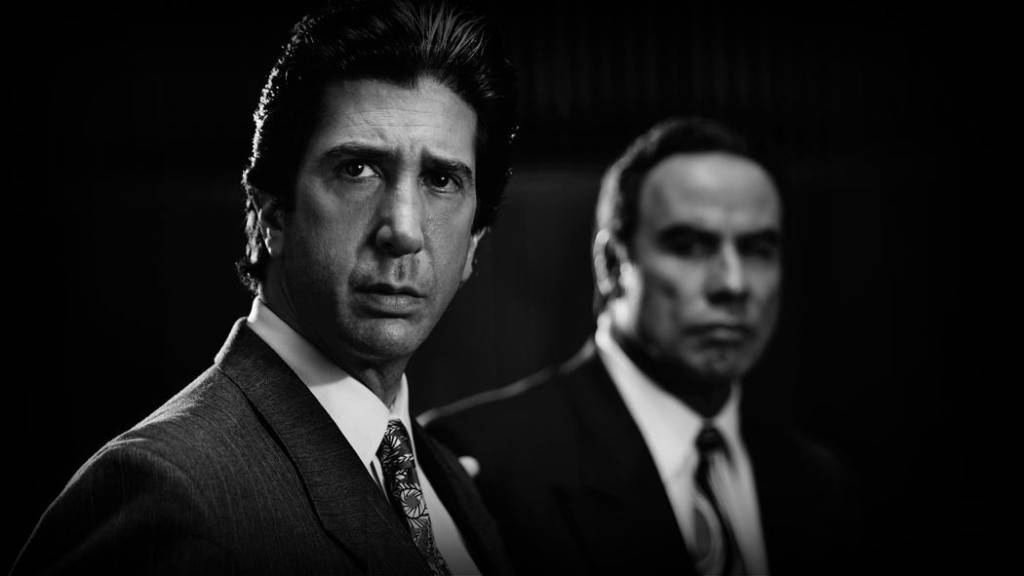 Il caso O. J. Simpson divise l'opinione pubblica per diversi mesi, per una serie di motivi.
Innanzitutto il fattore ambientale, ossia quanto un vip del calibro di "Juice" (soprannominato così per la sua passione per il succo di arancia) possa essere, volendo scomodare Orwell, "più libero" rispetto ad altri imputati, a parità di condizioni; poi si può aggiungere anche il fattore razzista, usato durante il processo dall'altro avvocato di Simpson, l'afroamericano Johnnie Cochran, e su quale si baserà buona parte della difesa dell'imputato, visti i trascorsi di uno dei poliziotti che ritrovarono alcune delle prove contro O. J.; senza dimenticare ovviamente di come i mass media aumentarono l'eco della vicenda giudiziaria, intortandolo di speciali tv, scoop e rivelazioni di amici e conoscenti delle vittime.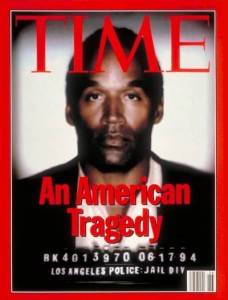 Ispirandosi alla grande tradizione crime tipica di un certo tipo di serialità televisiva – ultimo esempio in ordine di tempo, il capolavoro Hbo The night Of, con John Turturro – American Crime Story, rievoca l'America di metà anni novanta, proiettando realisticamente il telespettatore in quell'arco temporale e mostrando tutta la vicenda, sia dal punto di vista della difesa, sia dal punto di vista dell'accusa, quest'ultimo rappresentato da Marcia Clark e Christopher Darden.
Dopo aver fatto incetta di premi agli ultimi Emmy Awards, tra cui il premio "Miglior miniserie" e premi come migliori attori a Courtney B. Vance (Johnnie Cochran), Sarah Paulson (Marcia Clark) e Sterling K. Brown (Christopher Darden), sono state ufficializzate non una ma ben due stagioni – sempre antologiche – di American Crime Story: la prima riguarderà i noti (e tristi) fatti dell'Uragano Katrina, che colpì gli Stati Uniti nel 2005, con danni stimabili per cento miliardi di dollari, mentre la terza stagione verterà sull'omicidio dello stilista italiano Gianni Versace, avvenuto a Miami Beach il 15 luglio del 1997.
È stata già confermata la presenza, nella terza stagione, della cantante Lady Gaga – già presente nella serie "madre" American Horror Story, precisamente nella quinta (Hotel) e sesta (Roanoke) stagione – che interpreterà la sorella della vittima, la stilista Donatella Versace.