Sempre più serie tv decidono di incentrare la loro trama attorno a una figura storica, ottenendo spesso un grandissimo riscontro tra i fan. Lo sa bene Ryan Murphy con la sua American Crime Story. Il successo di una serie tv di questo tipo passa soprattutto dai suoi attori. Interpretare un personaggio realmente esistito, immedesimarsi completamente in lui, è molto più complicato di quanto non si pensi. Un attore deve impiegare energie, tempo e fatica affinché la sua recitazione sia più fedele possibile all'originale. Gli occhi degli spettatori e dei critici saranno attenti a scrutare qualsiasi sbavatura, difetto e incoerenza storica.
Ci sono però attori e attrici che hanno centrato l'obiettivo in pieno come vedremo in questo pezzo! E il primo non poteva essere che uno dei protagonisti di American Crime Story…
1) Darren Criss (American Crime Story: The Assassination of Gianni Versace)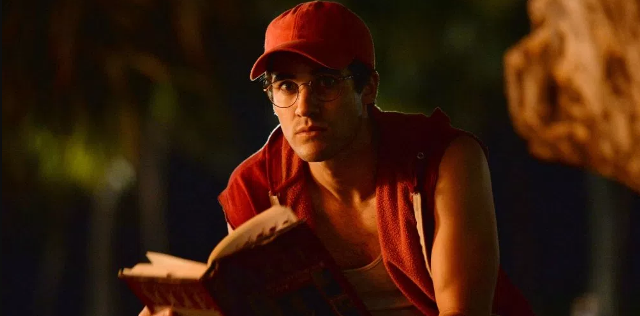 E da chi potevo cominciare se non da Darren Criss? Fin dai primi momenti della seconda stagione di American Crime Story, si capisce che il protagonista assoluto non è il Gianni Versace di Edgar Ramirez ma l'Andrew Cunanan di Darren Criss. Ossessionato dalla fama, Andrew cerca in ogni modo di entrare nelle grazie di Versace senza mai riuscirci. Bugiardo patologico e sprezzante del pericolo, ha un carisma e un'imprevedibilità che gli donano fascino e mistero. Sembra uscito da uno dei drammi di Shakespeare tanto è controverso e teatrale.
L'interpretazione di Darren in American Crime Story, fredda e passionale, ci trasmette tutte le sfumature di questo personaggio.
Sparare a Versace, come se fosse un capriccio e senza pensarci due volte, gli fa acquisire la fama che aveva sempre voluto così come l'ultima epica scena del suicidio. Darren si è liberato del suo passato, raggiungendo un altro livello, e i premi che ha vinto ne sono una dimostrazione.