Da oggi c'è un motivo in più per approfittare del piano di abbonamento offerto dalla piattaforma Amazon Prime Video (qui puoi cominciare subito la tua prova gratuita)!
Dopo il successo alla Mostra Internazionale del Cinema di Venezia di quest'anno e nei cinema italiani, il documentario Chiara Ferragni – Unposted sarà disponibile su Amazon Prime Video a partire dal 29 novembre in Italia e in oltre 200 paesi. Queste le parole del comunicato stampa sulla presentazione del docufilm diretto da Elisa Amoruso:
Il documentario segue il percorso professionale e personale di Chiara Ferragni, scandito dal succedersi delle stagioni della moda e dalla vita frenetica della fashion blogger più influente del pianeta. Il documentario contiene interviste dirette a Chiara e alle persone che fanno parte della sua vita quotidiana, familiari e amici, e contributi di giornalisti, scrittori, sociologi e docenti universitari sul fenomeno moderno della figura dell'influencer. Chiara Ferragni – Unposted indaga come l'avvento dei social network abbia trasformato radicalmente le vite delle persone e le modalità per fare business e avere successo.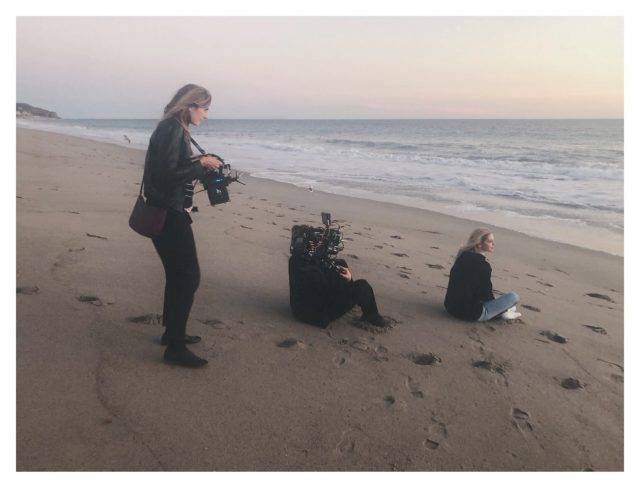 Viktoria Wasilewski, Head of Content di Prime Video in Italia ha dichiarato: Siamo entusiasti di poter rendere il documentario di successo su Chiara Ferragni un contenuto esclusivo per i clienti Prime in Italia e nel mondo […] Siamo felici di poter fornire ai nostri spettatori uno sguardo esclusivo sulla sua vita affascinante e sul suo lavoro.
La stessa Chiara Ferragni ha commentato questa grande opportunità grazie a Amazon Prime:
Sono molto contenta che questo film sarà presto disponibile su Amazon Prime Video e disponibile in tutto il mondo. Spero che la mia storia possa raggiungere più persone possibili e che possa incoraggiarle a credere e a perseguire i propri sogni, proprio come ho fatto io
Oltre al documentario della famosa fashion blogger, Amazon Prime Video offre un ampio catalogo di contenuti più vari. Migliaia di film e serie TV tra cui i contenuti Amazon Original acclamati dalla critica come La fantastica signora Maisel, Tom Cancy's Jack Ryan, The Boys, Homecoming, Hanna, Fleabag, Good Omens, Carnival Row, e film premiati come Beautiful Boy, oltre a contenuti in esclusiva, dirette live sportive e tanto altro ancora. È possibile scoprire tutte le curiosità e i dietro le quinte di serie e film grazie alla funzione X-Ray supportata da IMDb, ed effettuare il download di tutti i contenuti per la visione offline.
Con l'abbonamento ad Amazon Prime si ha la possibilità di usufruire del servizio di intrattenimento in streaming, ma non solo. Sono numerosi i vantaggi per gli abbonati, tra cui il meglio dell'intrattenimento e dello shopping  in giornate esclusive come il Prime Day. I clienti Amazon Prime in Italia possono usufruire dell'accesso a Prime Music, Prime Reading, Amazon Photos, Twitch Prime, dell'accesso anticipato alle Offerte Lampo, oltre ovviamente alle consegne illimitate, veloci e senza costi aggiuntivi su oltre 2 milioni di prodotti.
L'abbonamento ad Amazon Prime ha un prezzo di 36 euro all'anno con il primo mese di prova gratuito (che puoi già sfruttare ora).
Ma ATTENZIONE: se sei uno studente universitario, puoi usufruire di un prezzo agevolato! Solo 18 euro all'anno con i primi 3 mesi gratuiti.
Per usufruire subito dei tuoi 3 mesi di prova clicca qui.