Miei cari series addicted, SIETE PRONTI PER PASSARE LE FERIE DI NATALE SU AMAZON PRIME VIDEO?
Il periodo natalizio, ma in generale il mese di Dicembre è sempre molto interessante per noi, che durante l'anno non abbiamo molto tempo e ci ritroviamo a fare maratone su Netflix o Amazon Prime Video o chi più ne ha più ne metta, per recuperare le puntate lasciate indietro.
Ecco tutte le novità in ordine cronologico che Amazon promette per questo mese di Dicembre!
Iniziamo con le serie tv (che sono quelle che ci interessano di più).
1. Swamp Thing
Lo show della DC Universe, sarà disponibile su Amazon Prime Video dal prossimo lunedì, 2 dicembre 2019.
Da lunedì prossimo potremo guastarci questa serie formata da un'unica stagione, basata sull'omonimo fumetto di Bernie Wrightson e Len Wein.
I 10 episodi di Swamp Thing seguono il ritorno nella sua città natale in Louisiana della dottoressa Abby Arcane, per indagare su un misterioso virus che si sta diffondendo, aiutata dallo scienziato Alec Holland. Dopo la morte di Holland, la dottoressa si trova ad affrontare spaventose situazioni soprannaturali che mettono in crisi tutto quello in cui aveva creduto fino a quel momento.
Ecco qua il trailer pubblicato direttamente dalla DC.
2. The Marvelous Mrs Maisel 3
Torna finalmente uno show molto amato negli ultimi anni, le fantastiche storie della signora Maisel tornano il 6 dicembre 2019.
In questa attesa terza stagione Midge è in viaggio, le ambientazioni saranno completamente diverse, inoltre non posso non ricordarvi la presenza di Sterling K. Brown!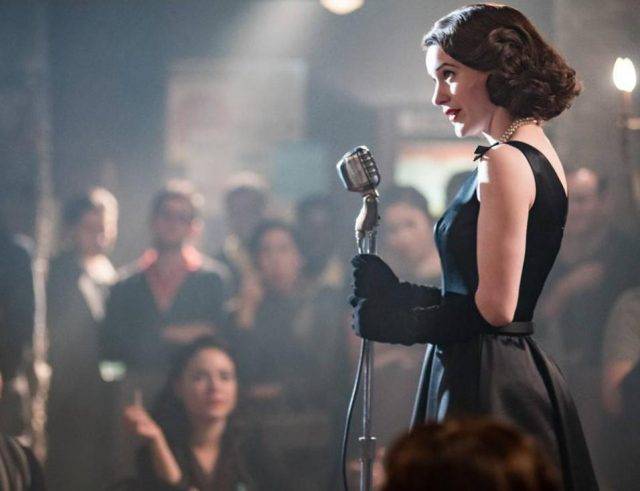 Ecco qui un piccolo trailer, mentre qui puoi trovare il recap fino a dove siamo rimasti nel finale della seconda stagione.
La quarta stagione di The Expanse sarà disponibile sul Amazon Prime Video dal 13 dicembre 2019.
Questa stagione sarà la prima prodotto da Amazon Studios, che ne ha acquistato i diritti dopo la cancellazione da parte di Syfy.
Nonostante la decisione di cancellazione di Syfy, lo show drammatico/fantascientifico era molto promettente secondo Amazon, che a metà di quest'anno ha deciso di rinnovarla anche per una quinta stagione.
The Expanse è basata sull'omonima saga letteraria scritta da Daniel Abraham e Ty Franck (con il nome di James S. A. Corey).
Ecco qui il l'official trailer pubblicato da Amazon Prime Video.
4. Infine ecco qui in ordine cronologico tutti i film che arricchiranno il catalogo
1 dicembre 2019
Per una vita migliore
Quasi famosi
Bug – Insetto di fuoco
Footloose
Amleto
Hancock
Havana Motor Club
In Secret
Out of Time
Fase IV: distruzione terra
Il fidanzato di mia sorella
The Aviator
L'uomo del banco dei pegni
The Spirit
The Winning Season
3 dicembre 2019
5 dicembre 2019
The Last Black Man in San Francisco
9 dicembre 2019
11 dicembre 2019
13 dicembre 2019
18 dicembre 2019
20 dicembre 2019
The Aeronauts – Film originale Amazon Prime Video
The Wedding Year
21 dicembre 2019
25 dicembre 2019
30 dicembre 2019
Transformers 3 (Transformers: Dark of the Moon)
What Men Want
Wonder Park
31 dicembre 2019
Cosa ho detto all'inizio? Amazon Prime Video è assicurato durante queste feste di Natale!