Questa è la settimana a cavallo tra il vecchio ed il nuovo anno, quale metodo migliore per celebrare il passaggio se non con i nuovi ingressi della settimana nel catalogo di Amazon Prime Video?
I film e le serie tv inserite nel catalogo questa settimana soddisferanno tutti i gusti, dai romantici ai più fantascientifici.
Amazon Prime Video non si dimentica di nessuno, ecco qui la lista di tutte le novità che saranno caricate, vedere per credere!
Lunedì 30 Dicembre
Da questo lunedì sarà disponibile il recente film del 2019 What Men Want.
Tra i protagonisti del film troveremo la celebre Taraji. P. Henson, ora in vista in Empire, e Max Greenfield, conosciuto come Schmith di New Girl.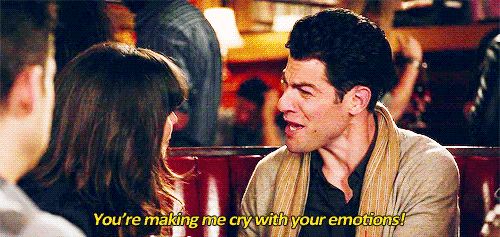 Lo stesso giorno sarà disponibile anche il fantascientifico Transformers: Dark of the Moon.
Martedì 31 Dicembre
Chi ha voglia di ridere può approfittare del film biografico del celebre comico Andy Kaufman che sarà caricato proprio l'ultimo giorno dell'anno.
Sicuramente un contenuto da non perdere per i fan di Jim Carrey, che interpreta proprio il protagonista.
Mercoledì 1 Gennaio
Chi si deve riprendere dalla serata di baldoria di capodanno può rimanere sul divano a poltrire tutto il giorno con Amazon Prime Video acceso.
Proprio l'1 gennaio verrà messa a disposizione degli utenti una lista bella densa di contenuti cinematografici.
Eccola qui:
Amores Perros
La frode
Captivity
Il Cenerentolo
The Conspirator
Doppio gioco
Cube – Il cubo
Il cubo 2: Hypercube
Cube Zero
Curve pericolose
Danny Collins – La canzone della vita
Van Helsing – Dracula's Revenge
Dead Sexy – Bella da morire
Fuori controllo
Golden Gate
Gone
Kansas
Segnali dal futuro
L'ombra del peccato
Mystery Team
-2 – Livello del terrore
Pi greco – Il teorema del delirio
Sherlock Holmes
I diffidenti
Star Trek II – L'ira di Khan
Star Trek III – Alla ricerca di Spock
Star Trek V: L'ultima frontiera
Rotta verso l'ignoto
Star Trek – L'insurrezione
Star Trek
Il prezzo di Hollywood
Ragazzo tuttofare
The Final Cut
The Good Guy
I Goonies
Jerry 8¾
The Pom Pom Girls
The Possession – Il male vive dentro di lei
L'inquilino del terzo piano
L'amore criminale
Venerdì 3 Gennaio
Amazon Prime Video metterà a disposizione quello che è descritto come "il film horror alla luce del sole" intitolato Midsommar – Il Villaggio dei Dannati.
Il film ha ottenuto 1 candidatura agli Spirits Awards e una ai Critics Choice Award.
Domenica 5 gennaio
Domenica da thriller in compagnia del film con protagonista Bruce Willis dal titolo 10 Minutes Gone in cui Rex (Bruce Willis) deve capire chi l'ha tradito durante la rapina in banca in cui ha perso la memoria.
Amazon Prime Video in questa settimana ci delizia con tanti film per riempire queste giornate dedicate a riprendersi dai festeggiamenti.
Buon 2020 a tutti!