Altered Carbon è la nuova Serie Tv sci-fi di Netflix uscita lo scorso 2 febbraio.
Questo show parla di una società futuristica completamente trasformata dalle nuove tecnologie, dove la coscienza è digitalizzata e i corpi umani sono intercambiabili, poiché la morte non è più permanente.
Takeshi Kovacs è il protagonista ed è l'unico sopravvissuto di un'élite di forze speciali interstellari sconfitta durante un'insurrezione contro il nuovo ordine mondiale. La sua mente è rimasta congelata per secoli, fino a quando il ricchissimo Laurens Bancroft non gli offre la possibilità di tornare in vita per risolvere lo strano mistero legato all'omicidio dello stesso Bancroft.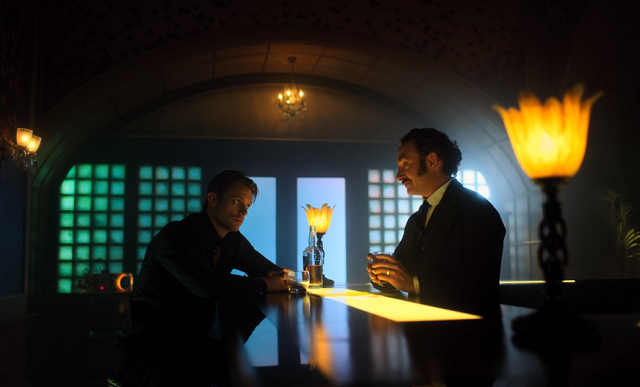 Una serie ben accolta dagli amanti del fantasy/Sci-fi, unica nel suo genere ma non certo senza qualche pecca. A farla da padrone, per la maggiore, è il complesso stile che vi è nel background tanto particolare quanto molto curato.
E' proprio su quest'ultima particolarità che un utente attento di Reddit ha scovato quello che può sembrare un piccolo easter egg. Infatti, sembra che uno dei registi, Michael Sapochnik, abbia strizzato l'occhio ad un certo fandom molto noto nel panorama seriale.
Questo easter egg sembra infatti un diretto omaggio ad una delle Serie Tv più famose del momento: Game of Thrones!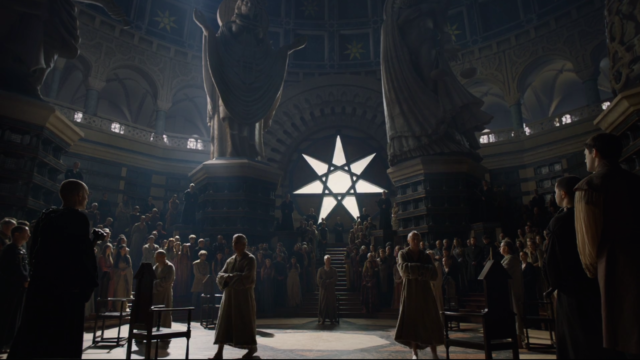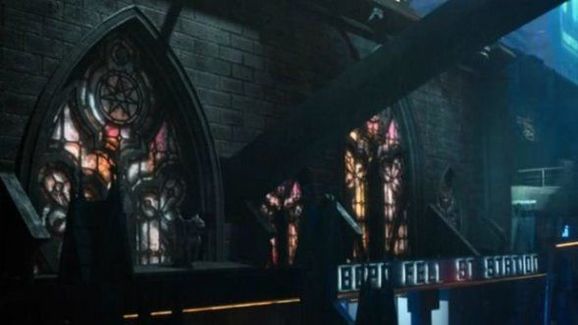 L'omaggio risiede nell'architettura di uno dei stabili ripresi in Altered Carbon. Come si vede nella foto qui sopra, sulle vetrate vi è incisa una stella a sette punte che in molti riconosceranno. La stella è infatti uno dei simboli religiosi usato dai membri del culto dei Sette Dèi in GOT.
Un'idea che potrebbe risultare scettica, visto che lo show è in onda su Netflix e sembra strizzare l'occhio alla sua rivale HBO, ma c'è un collegamento tra le due cose che potrebbe affermare questa tesi. Sapochnik prima di dirigere Altered Carbon, ha aiutato a filmare ben 6 episodi di Game of Thrones, tra cui il nefando episodio della Battaglia dei Bastardi.