"Come all you fair and tender girls, that flourish in your prime. Beware, keep your garden fair, let no man steal your thyme."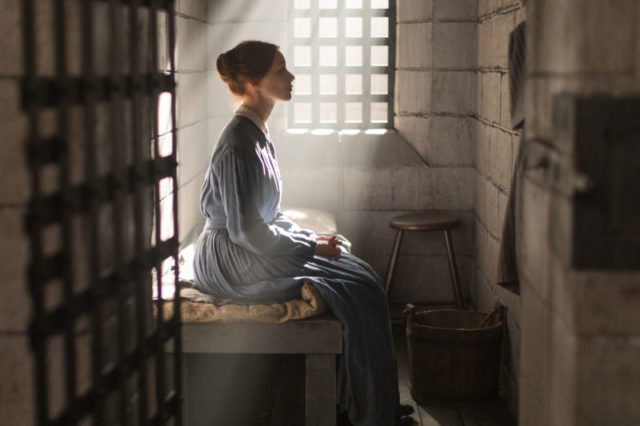 Dopo il successo di The Handmaid's Tale, è il turno di un nuovo adattamento televisivo di un'altra opera di Margaret Atwood: Alias Grace. Da poco sbarcata sulla piattaforma streaming Netflix, la Serie Tv ha già riscosso un discreto successo sulla rete canadese CBC, dove è andata in onda in anteprima dal 25 Settembre.
In The Handmaid's Tale abbiamo avuto lo sguardo volto al futuro e a ciò che potrebbe succedere alla figura femminile in una società distopica. In Alias Grace, ci ritroviamo catapultati nel passato, dove il patriarcato e l'oppressione delle classi è vivida realtà. La protagonista è una brillante e raggelante Sarah Gadon, che veste i panni della giovane Grace Marks, personaggio realmente esistito.
Siamo nel 1859, Grace si imbarca da un porto Irlandese per salpare verso il nuovo mondo, più precisamente per il Canada, con la sua famiglia. Questo viaggio segnerà per sempre la sua esistenza, non solo per gli eventi personali che le accadranno una volta messo piede sul suolo canadese, ma per l'accusa di omicidio del suo padrone di casa Thomas Kinnear (Paul Gripp) e della sua governante Nancy Montgomery (Anna Paquin), per cui sconterà quasi 30 anni di carcere.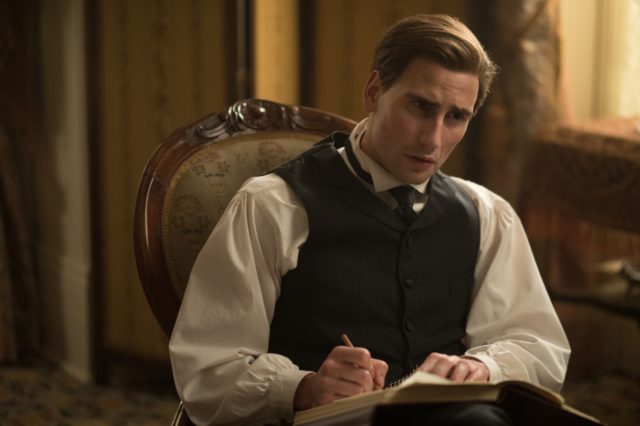 You want to open up my body and peer inside.
La storia si districa in un labirinto di ricordi rievocati attraverso i lunghi dialoghi con il dottor Simon Jordan (Edward Holcroft) che Grace instaura. Il dottore ha il compito di stabilire se la sua paziente è effettivamente stata solo una vittima degli eventi oppure abbia partecipato insieme allo stalliere, James Mcdermott (Kerr Logan), all'omicidio dei suoi datori di lavoro.
Questo pionieristico e giovane psicologo si ritroverà completamente immerso nei ricordi di Grace tanto che, più la storia si complica, scoprendo eventi delicati ed estremamente violenti, più egli si allontana dalla verità iniziale che tentava di scoprire. Ritrovandosi in un turbine di emozioni, pensieri e sogni che lo scuoteranno nel profondo.
La Serie Tv si incentra su questo studio pre-freudiano ove si cerca di trovare le motivazioni profonde del male che hanno portato a simili eventi ed alle quali è possibile accedere soltanto attraverso la parola. Queste conversazioni sono sempre caratterizzate da un linguaggio formale, sagace e che non sempre permette a Jordan di comprendere a fondo ciò che Grace vuole rivelargli. Il modo di parlare, il tono e le espressioni che la protagonista assume, fanno quasi sempre pensare che abbia ormai fatto sua l'arte della parola e che riesca a manipolare il pensiero che il dottore sta cercando di costruire su di lei.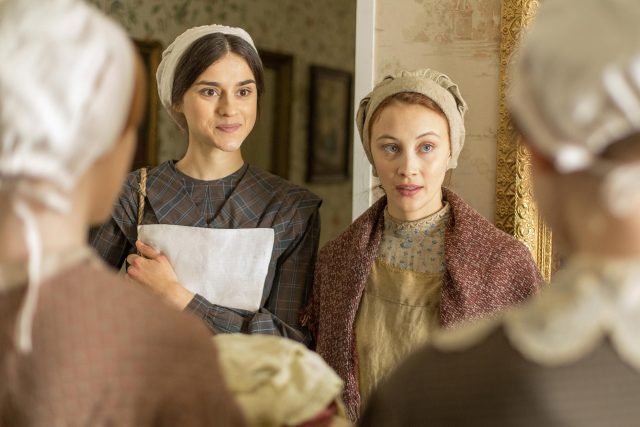 Lo show si presenta come un prodotto di alta qualità e lo si deve soprattutto al team dietro la macchina da ripresa (ma anche al brillante cast) e al materiale da cui è tratto: Sarah Polley (Stories We Tell) è la mente dietro la sceneggiatura e la regia è di Mary Harron (American Psycho). Insomma, due nomi importanti che vengono supportati dalla supervisione dell'autrice Atwood, creando così un prodotto meraviglioso, originale e ben costruito. Ma non solo: è forte la presenza di una peculiare aria poetico-maledetta, che è resa tale solo grazie al forte attaccamento all'opera letteraria, che ci regala così un lavoro di fiction brillante.
Le componenti thriller e quelle del period drama si amalgamano senza intoppi, sviluppando la trama in un crescendo che sfocia in un ultimo episodio (forse un filo frettoloso) magistrale. La Polley è riuscita a carpire l'essenza della storia, a cogliere la prosa impegnativa e particolare della Atwood e a creare qualcosa di accurato e allo stesso tempo cinematograficamente ambizioso. Ha osato.
Questo lo si rileva soprattutto nei particolari: la stranezza degli eventi raccontati sono accompagnati da questo stabile rigore storico del mondo del diciannovesimo secolo, che si percepisce nell'attenzione peculiare dei gesti quotidiani di Grace. La sudorazione della fronte mentre impasta il pane, le screpolature sulle mani, le sopracciglia che si corrugano quando lavora incessantemente su una coperta mentre conversa con il dottore. Il tutto sapientemente impersonato da un'attrice che sa essere enigmatica, dolce, oscura, guardinga e astuta.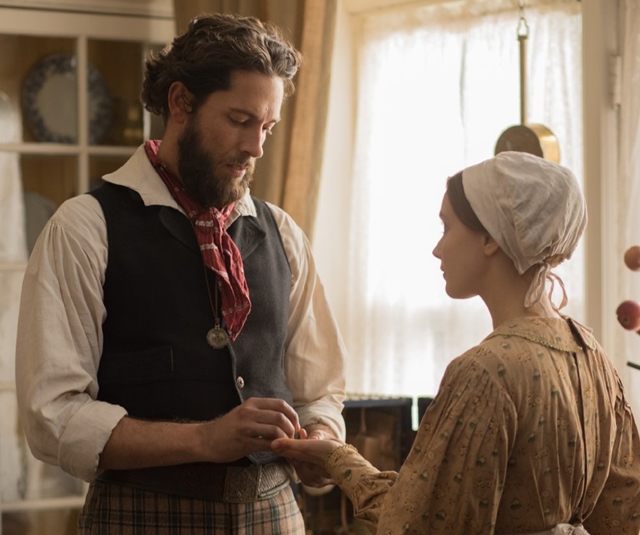 Ciò che l'autrice marcava spesso nel libro, lo si ritrova anche nello show: il punto focale è quello di mostrare la figura della donna criminale e della duplice accezione che le si tendeva a dare. Angelo o demonio, l'ambivalenza su cui una figura femminile veniva paragonata e su cui tutta la sua vita veniva poi influenzata. Così come viene marcata la differenza tra il modo di raccontare la storia di Grace, con un tono quasi mistico come se stesse narrando una sorta di leggenda, e ciò che è effettivamente vediamo del suo passato.
Non che lei lo decori per farlo sembrare meno grottesco di quanto lo è stato, ma per evidenziare il modo con cui bisognava discutere di certi argomenti/eventi e il modo in cui realmente erano accaduti. Qui entra in gioco anche lo sguardo brutale ma estetizzante della violenza efferata che la regista Mary Harron ci propone. Dal sudicio viaggio sulla nave, alle violenze sessuali subite nel manicomio, fino alle torture del penitenziario e della tetra sotto-trama dell'amica di Grace, Mary Whitney (Rebecca Liddiard).
Si crea una combinazione tale da rendere lo show unico e ricco. A quest'ultima caratteristica, è bene aggiungere che i temi affrontati (oltre quelli fin'ora discussi) sono vari e molteplici: lo sfondo storico del Canada di quel periodo, la guerra civile, l'oppressione della classe povera, ma soprattutto vi è un impregnante misticismo (sia attraverso superstizioni, che attraverso la morale religiosa) che ci accompagna fino a alla fine della miniserie.
Un thriller psicologico che oscilla tra misticismo e scienza, tra grottesco e bellezza, tra verità e menzogna. Da vedere!