Giunta alla (quasi) veneranda età di 32 anni, spesso mi metto a pensare e paragonarmi alle donne super cool e in carriera che vedo nelle serie tv. Donne bellissime, in forma e piene di talento. Tutto quello che non sono io!
Tra la lunga sfilza di telefilm in cui queste super women appaiono, c'è anche "Sex And The City", serie ambientata a New York che racconta la vita sentimentale e sessuale di quattro amiche tra i 35 e i 40 anni. Spesso tratta argomenti di rilevanza sociale come lo status delle donne nella società e il loro ruolo nella famiglia.
Andato in onda fino al 2004, nell'autunno del 2007 sono iniziati i lavori per il film. Dato il grande successo c'è stato un sequel nel 2010 e nel gennaio 2013 il canale americano The CW, ha cominciato la messa in onda di "The Carrie Diaries", che racconta l'adolescenza di Carrie.
Essendo passati diversi anni, vediamo che fine hanno fatto i principali attori del telefilm!
Carrie Bradshaw.
E' l'io narrante di ogni episodio, strutturato intorno agli articoli che scrive per la sua rubrica – Sex and the City.
E' interpretata da Sarah Jessica Parker. Dopo il telefilm, nel 2000 viene chiamata da MTV per presentare l'MTV Movie Awards.
Continua a recitare ne "La neve nel cuore" (che porta l'attrice ad una candidatura ai Golden Globe), "A casa con i suoi" (accolto negativamente dalla critica).
Ha recitato anche nel primo e secondo film tratti da "Sex and the City" e nelle commedie "Che fine hanno fatto i Morgan?" e "Capodanno a New York", che nonostante siano accolte negativamente dalla critica, riescono ad ottenere buoni incassi.
Sarah è ambasciatrice dell'Unicef ed è sposata con Matthew Broderick con cui ha avuto tre figli.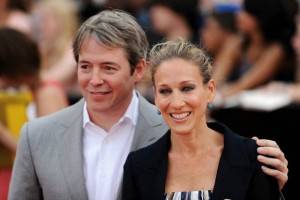 Ha lanciato inoltre una collezione di abiti low cost e dal febbraio 2014 è creatrice di una linea di scarpe, interamente prodotta in Italia.