Attenzione! Evitate la lettura se non volete imbattervi in spoiler su Gilmore Girls: A Year in the Life.
L'evento più atteso dell'autunno telefilmico è finalmente arrivato: le Gilmore Girls sono tornate
Avere un account Netflix non è mai sembrato così appropriato.
Sentimenti contrastanti hanno assalito i fan dopo la visione dei quattro nuovi episodi.
Abbiamo messo i pensieri nero su bianco per provare a dargli un senso.
Oltre sei ore di girato, quattro episodi, quattro stagioni atmosferiche, 365 giorni totali e nove anni di attesa. I numeri parlano da soli ma al tempo stesso l'aspettativa non poteva essere misurata in alcun modo talmente era alta.
Decidere di fare un revival di Gilmore Girls è stata una mossa vincente per accontentare una fandom gigantesca anche se consapevolmente pericolosa.
Amy Sherman-Palladino, creatrice del fantastico mondo di Stars Hollow, ha voluto dare la SUA conclusione alla serie, ignorando l'esistenza del piano narrativo della settima stagione (che non le apparteneva).
Nascono così Winter, Spring, Summer ed Autumn: il primo e l'ultimo da lei scritti e diretti, i due centrali dal marito nonché compagno di idee.
Le differenze rispetto a ciò che avevamo lasciato sono evidenti e soprattutto facilmente prevedibili. Il passare del tempo non risparmia anima viva. Il cast, i fan, gli ideatori. Tutti inevitabilmente hanno dovuto pagare dazio.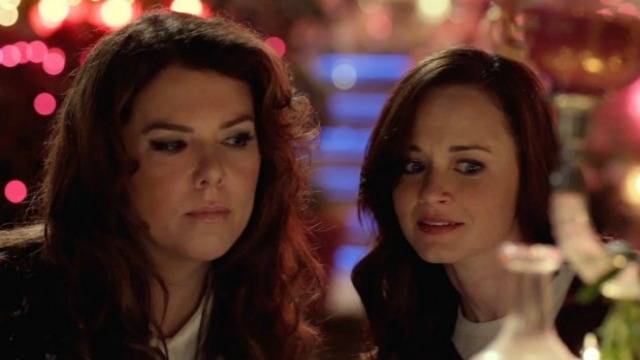 Ributtarsi nell'universo Gilmore Girls è stato emotivamente forte.
Nessuno pretendeva la perfezione. Abbiamo assistito infatti ad alti e bassi nei quattro episodi, come l'intervento di una mano diversa alla regia-scrittura. Certe scene sono state pura magia ed incanto.
Impossibile non rimanere colpiti dal ritorno della Life and Death Brigade sulle note dei Beatles. Oppure la città addobbata a tema Alice nel paese delle Meraviglie per il matrimonio di Lorelai e Luke.
Altre cose, invece, sembrano avere poco senso. Il viaggio stile Wild di Lorelai, la relazione clandestina tra Rory e Logan, la riapparizione improvvisa di Sookie che sa (perdonateci la metafora calcistica) di gol al novantesimo minuto.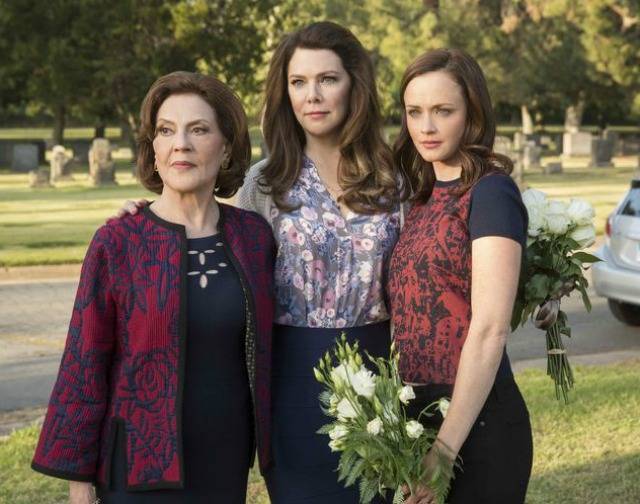 Il filone narrativo più straziante è stato senza dubbio quello che è scaturito dalla morte di Richard. Nato in seguito alla triste scomparsa di Edward Herrmann, ha fornito l'ennesimo spunto per far scontrare Lorelai ed Emily.
Ma non solo. Ci ha fatto affrontare una morte importante tra i personaggi di Gilmore Girls. Nello studio del tanto amato nonno, però, Rory decide di scrivere un libro.
Non un libro ma IL libro.
Quello che narrerà le vicende della sua mamma per amica. Lo spunto proviene proprio da Jess, spinta creativa già in altre occasioni.
Se alla conclusione del revival la carriera di Rory sembra finalmente aver preso una direzione ben precisa, così non è per la sua vita sentimentale.
Il revival di Gilmore Girls è stata una scommessa grossa, di cui Amy Sherman-Palladino si può proclamare vincitrice solo in parte.
Alcuni passaggi non sono chiari, alcune scelte discutibili ma ancoriamoci ad una certezza: l'autrice è stata capace di emozionare tutti nuovamente.
Materiale su cui riflettere ne abbiamo in abbondanza e sul tavolo troviamo persino la possibilità di una prosecuzione (leggete qui).
Con il cuore ci sentiamo in dovere di ringraziare per questo ritorno  di Gilmore Girls, anche se razionalmente non tutto ci ha soddisfatto.
I telefilm-addicted, si sa, sono la categoria più incontentabile della Terra.